Blooming meadow. There was nothing more at the beginning, than a verdant nature. And then they came. Knight in shiny armor told us, we have to move out. They said, they will build a castle here. Fools. No, we did not believe them, they can do it by themselves. We watched from a distance as majestic walls of the building grew so long, until they swallow us as well as our village. Now we call this castle our home and its creator our king.
Did you ever want to become ruler of a castle? You should get board game Castellan from publishing company Steve Jackson Games. Its author is Beau Beckett and game was released in 2013. Game is hidden in a very unusual package, whose upper half is primarily used for showing the pieces to buyers, before they pay for the game. Only in the bottom half of the box is a real oblong box in green and yellow colors (or red and blue – there are two variants on sale) and will without problems accommodate the entire game, after unpacking.
Decorative font tells you name of the game, and provides impression, as if it were a flag or coat of arms. But the most important things awaits us inside, although game blatantly flaunts the surprise through already mentioned window. For the whole game are in fact essential only plastic pieces, from which you will really build castle on the table!
You will deposit them later into four compartments, but now it's time to take them out and we remove them from sealed plastic bags. Only then we can find out, that they come actually in two dimensions – short and long gray walls. Along with them, color is shared by 32 towers, which will serve as connecting elements. You have them serving as a puzzle piece, while walls have holes, with which they connect to towers.
You need also two dozen of forts to play – ten green for one player and ten yellow for the other. But to be successful with construction of dwellings, you will also need 28 cards, which are again split in half by color and are dealt out to players. You will learn how to build a castle by the rules in five different languages, where in addition to the basic English and German, there are also French, Spanish and Italian.
Both cards are already in posession of adversaries since the moment, when we handed them over during description of the components. Their faces include a matching gray symbols of castle tiles and silhouettes of more cards. These printed symbols will open you path to the possibilities you can perform each round. But this is not enough, because pile of cards is yet to be divided by towers and walls into two drawing decks. At the beginning of the game, players receive two cards from both of their decks.
According to their matching colors, players take dozens of fortresses, which will be used to occupy parts of estate for himself. But in the beginning, you still have to make room on the table somewhere and create supply of all three types of building pieces.
Now it's finally time to start building. Players take turns and always have a chance to play one card from their hand (or more according to your own discretion!). Symbols on these cards allow you to take apropriate tiles and attach them to already finished part of the castle. Walls should always be clipped on both sides to the towers, which are always connected to other walls. But if you play more walls and towers, all newly added must be adjacent and you therefore can not add a section here and other tile elsewhere.
As you build, you eventually enclose a courtyard, from which seemingly is no escape. And that's good, because it constitutes a small kingdom in itself. At the moment, when you succeed in completely closing it by putting the last piece, you get the whole area just for yourself. You now mark it simply by placing one of your colored keeps inside courtyard.
At the end of the turn, player draws one card only. But it is only their decision, from which of two deck will it be. In one, there is better chance of getting the tower, while the second is dominated mainly by walls. But not quite. In addition, there are silhouettes of cards on some of them. They let you draw one more card that rounds and also these additional drawings can be divided arbitrarily between any of two stacks.
Each courtyard has its own clearly given value. This corresponds to the number of towers, that are surrounding it. In the case of a square or rectangle, it will be always four, which is also lowest value, that can be achieved. Once per game, participants may decide, that they want to double their income for this particular place. To do this, simply place two forts on top of each other instead of just one.
Game continues until the opponents run out of cards in their decks. Using all cards means also, that you have built all walls and towers and there are not any left in supply. Wasting was not tolerated in the Middle Ages. Winner is player, whose sum of towers connected to his courtyards is most valuable.
Castellan is a clever game of odds, patience and proper planning. Grabbing areas by closer is not a new concept. It was used by several games of earlier date (for example Boxes, which were published under many different names), but none of them recently (at least we are not aware of any). In addition, author here adds a new idea of variable game board, while previous variations were usually set on a fixed pattern.
Despite the random draw of cards, game is full of tactics and logic. Opponents have same set of cards, only moments, when they draw them into their hand differs. Choice of four cards at the beginning of the game is sufficient and it depends only on tactics, whether you quickly decrease or increase this number. Throughout the game, you have to concentrate and look for ways to increase your profits.
Building of castle itself is interesting enough, but you must always keep in mind correct closing of separate courtyards. In finalizing steps of your plan, opportunity to play multiple cards at once in a single run can easily help you. Thanks to this rule, you do not have to worry, that your adversary will blew your great opportunity to score. And yet players interfere with each other plans sometimes, which is a good thing, for such direct conflicts add to the atmosphere. No one will strictly keep only one side of the castle and you will be trying to attach tiles to different places.
Sometimes you get carried away and want too much. Opponent can then easily take over your plan, where you left it and celebrate a point gain. Connection mechanism of towers, that have to be on every corner means, that you can get proper point gain from each courtyard. As soon as you have a closed area, your opponent can not add new walls iside, but you can. If you see it being advantageous for final scoring.
The only criticism is directed at beginning of the game, when first player starts the game basically with no chance of any successful and interesting scoring. He simply puts wall and tower without any own advantages, he can get. And vice versa opponent can now respond and earn easy points for himsefl. This disadvantage of starting player is unnecessary and could be solved by including a few extra pieces used as start setup.
Despite our initial concerns, over our fifteen matches, we did not start to feel boredom or repetition. But a lot depends on the players, who play together. To play the game in the same pair of enemies, some patterns might repeat over time.
The largest weapons for the game is undoubtedly its processing and appearance, when you spread it on the table. Authors could easily go with cardboard tokens, making a game cheaper, but also dull. Fortunately, they did not. Every child longs to immediately play it or just to simply build castles out of the plastic pieces. This reaction makes it easy for Castellan to become one of the most popular games in families with children. Therefore, it is readily accessible to not only the small players from ten years suggested on the back side of the box, but even for a lot younger builders.
Another great advantage is game time. Castellan with one box is playable only in two (second purchase with other colors allows you to play in four) and average thoughtful game plays easily within thirty minutes. Sometimes searching for options can extend individual turns, but it is never a fundamentally long wait. But watch out for thoughtful opponents, who can slow down the game.
Castellan is a great game for families with children, who like building castles and it immediately becomes a popular activity at the table. It looks beautiful and has simple rules. Luck can easily be tamed by selection of cards from your hand and matches are suitable even for beginners. Building castles has never been easier and does not have to be harder anymore.
Infos courtesy of boardgamegeek.com. More Infos.
Review: Castellan – build your own castle
Final word
Castellan is a family board game, where you will be building a castle and all this from a scratch. Its really not ending by putting down first few walls, because you will create many courtyards. And every one of them will be taken by player, who succeded in closing it. Its value in final countdown is given by number of towers surrounding it. Variable game board and same set for each player makes whole game a really tactical battle, which will easily capture not only kids thrilled of building a castle. Difficult duel is ready also for parents and other players, who will gladly enjoy excellent processing. Its a little shame, that starting player has a little disadvantage. But Castellan is nevertheless more than interesting choice, how to build a castle and be victorious, while doing so.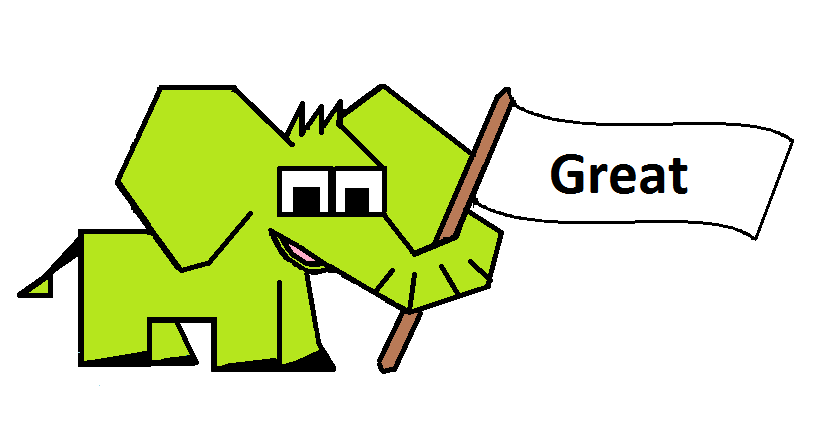 Pros
excellent processing
great game for two players
tactical
variable game board
perfect with kids
game time
Cons
no starting tiles, which bring disadvantage for staring player