Pial was a shepherd on Melmeku. But the one, who keeps sheep and cares for them on our planet has a completely different task on an alien world. Yes, he still cares about animals, but not just of any creature. Their skin comes in different colors and whimsical shapes of bodies. By careful crossbreeding, the farmer is always able to achieve their unique look. And that is, why the animals are so valued throughout Melmek. There are only few good shepherds and Pial is one of them.
But he is getting older and started to look for a successor, which is time, when you become a part of it whole. Fortunately, now you will not have to worry about animals, you know nothing about. There is no need to feed them. Instead, you get your hands on a box with a board game Cartoona. Its author is Robert Burke (hence his small company Robert Burke Games) and his creation was released in 2012 under the auspices of Game Salute.
Its weight corresponds to, as if some real herd of animals was hiding inside. In fact, under the cover with eared creatures and smiling hill, hides a massive pile of solid pieces. Family gamers might know of a very nice and relaxing game Sunrise City (review), which is done like that, with similarly thick tiles.
These 94 pieces are overlapped by more other components, namely eight giant screens, determining at the same time maximum number of players. Along with them, a small scoring paper, sheet with tasks for little kids and of course a yellow rulebook are also located in the upper floors. Amidst the compartments on the sides, there are also two holes – one for a deck of cards, one for the player pawns.
But the most important pieces remain body parts of large and small creatures. In addition to the artwork, you will find a score number given on each of them. Body parts come in different colors and some even in rainbow, when you can choose the color, that suits you the best. With elongated action cards, you must then refer to the text describing the impact, that will it have on the game.
Body parts of creatures are divided into a total of eight types – head can be decorated by various kinds of ears and mouths, body consists of front and rear and is always connected to legs. And it all ends with tail wagging in a variety of shapes. Among the flood of pieces, there are also three ready-made creatures, which occupy only one tile and are finished.
At the beginning of the game, all the building pieces should be shuffled and put into several piles. Right next to them, you create a drawing deck of action cards, while two of them fall into the hands of each player for start of the game. Much more important are five building pieces, you hide behind your screen. Then you have to put aside the scoring table, choose a color of your scoring pawn and place it on the starting position next to the number one.
During the game, all participants take turns. Once you get to action, before you can play tiles and cards, you first gain one new piece. You can draw from any pile, but do not show it to opponents and lay it nicely to safety behind your screen. On the internal side of your player screen, you have clearly drawn all the pieces, that are available in the game and divided according to body parts.
Now, it is up to you, if you play a tile and card. You can have up to two creatures at one point in progress in front of you. If you have a vacancy, you can start by playing any body part. Otherwise, there is only option to attach a piece to already deployed tiles. When playing, you do not have to follow the color, yet each piece has its clear position and all lines must be followed exactly. In most situations, for example, you can not mix front and rear legs and the like.
The main benefit of playing new pieces is trying to finish and close creature. It's up to you, how big will you make it. Some heads are closed, others allow you to attach even ears or mouth. Once you manage to complete the creature's image, you can score it. But also this decision is only up to you, because you can increase its value by playing cards later.
Now playing cards enables you to influence the creature value and also assembly, because they are attached to specific tiles. And not just to your creature, but you also can play it on monster owned by other players. Therefore, there are not only ways to increase the value of the card and otherwise assist you, but also subtle ways to spoil efforts of your rivals.
Once you decide, you want to score some points for your monster, you simply add up the numbers printed on pieces and also classify all the bonuses or penalties from the attached cards. Finally everything depends also on color, because when you succeed in building it whole in one color, you will receive double points! But waiting for the right pieces can be long and you should not forget, that this waiting is blocking a place, where you could be already assembling another creature.
So continues the building, playing cards and scoring until a moment, when someone manages to run through the whole scoring board and arrives to the center. There is a birdhouse waiting for him. This is the moment, when you as the creator, can enjoy the feel of victory.
Cartoona is an extraordinary game of imagination and creating fantastic creatures. Contained illustrations will completely charm you and simple gameplay will easily entertain you no matter, how old you are. The truth is, that this game is designed especially for children or those players, who remain children at least in their spirit. Children's imagination is much wilder, than ours.
And yet there are number of limitations to your fantasies in here. The greatest one is luck in the draw of tiles. Ongoing construction of two monsters often limits you, so you have to wait and draw new tiles for several rounds. A luck, that significantly affects your points total.
Fortunately, this problem is partially solved with action cards, but they can participate in the game only with children, who can read (and in English in case of foreign countries). You have several cards during a turn in hand, which offer replacement of tiles or attaching the rear pair of legs to the front.
A lot of fun is done by their playing to your opponents, stealing or swapping their pieces. This opens up more possibilities to get out of an uncomfortable situation. Simply take appropriate piece from your opponent. It is clear, that the game is more fun, if there is more opponents involved, but the presence of cards is fun. Fifty points are achieved very quickly and the game will end in half an hour. If you want more entertainment, there is nothing easier, than to set a higher goal.
There are several ways to play Cartoona. There is a team game available for odd numbers of players (four, six or eight). It creates the best experience, you can have in a world of colorful monsters. You can now play tiles not only to your own two creations, but even to those of your teammate.You can faster recover by drawing good body part and whole game contains less of disappointing waiting for next turn. You have to work together to win, so you are practically building four creatures instead of just two.
Simpler variant is played without cards. This time, your draw two pieces at the beginning of your turn, one can be played, while you mainly have a chance to throw one tile away at the end of your turn. This allows children to have a clearer game and that's why this version is called basic.
You can also introduce your own rules into the mix. For example allow for building of more creatures. Then you will not be as much dependent of luck of the draw. But we have not tested it. In case you want to find opinions of other players, you can turn on BoardGameGeek page of this game.
But Cartoona is not only a game, but it also works as a kit with endless possibilities. With these 94 pieces, you can create absolutely incredible 30 million different creatures! And here comes card with tasks into play (build a creature with horns and so on), when children can compete together for better time. But often, they will simply build and have fun. This makes it easily suitable for children of three years of age!
Building monsters is quite limited and each tile has clearly specified location. This gives you maximum size and limits your options. At the same time, you cannot unleash the madness and create totally crazy creations, such as in the Monster Factory (review). Both games deal with the construction of creatures, yet each of these approaches is good in their own field of play. Cartoona gives more emphasis on action cards, while Monster Factory on freedom and containing your greediness.
Cartoona achieved its most important goal: to deprive the world of its borders. It does not matter, how long ears you have, but you still belong among your friends. It was all so simple, when we were little. Now is a good time to go back this far in memories and have fun, as if we were seven. Only then, will you learn to truly love Cartoona in the right way..
Designer
Robert Burke
Artist
Robert Burke, Luis Francisco
Publisher
Robert Burke Games
Year Published
2012
# of Players
1 - 8
User Suggested # of Players
Best with 8 players
Recommended with 1, 2, 3, 4, 6, 8 players
(4 voters)
Playing Time
40
Mfg Suggested Ages
3 and up
User Suggested Ages
3 and up
(3 voters)
Language Dependence
Moderate in-game text - needs crib sheet or paste ups
(3 voters)
Category
Children's Game
Mechanic
Pattern Recognition, Set Collection, Tile Placement
Expansion
Cartoona: Expansions – includes Heads on Tails and Long Necks, Cartoona: Heads on Tails Expansion, Cartoona: Long Necks Expansion
Family
Crowdfunding: Kickstarter
Primary Name
Cartoona
Infos courtesy of boardgamegeek.com. More Infos.
Review: Cartoona – multicolored creatures
Final word
Cartoona is a box full of creatures of different shapes and colours. But its on you to build them out of tiles, which contain always only a part of the body. You can just play and build horny and eary monsters or you can invite a friend over and compare your builder skills in an excellent game. You draw a tile every turn and can add it to one of your creatures in progress. Once its done, you receive points according to sum of its parts. Tiles are hidden behind your screen during play, but you have to often wait, before you draw the right one. This waiting is also the main reason, why all tiles should be properly mixed for every game, because every body part can be connected only the proper way. You have clear overview of all the available tiles on the back of your screen. Whole game is enriched with action cards, which allow you not only to raise value of your own creatures, but also to harm others or switch tiles with players. Cartoona offers a world of incredible imaginations for children and parents alike, its a building kit and game in one package and all that in a breathtaking processing with a great emphasis on your fantasy..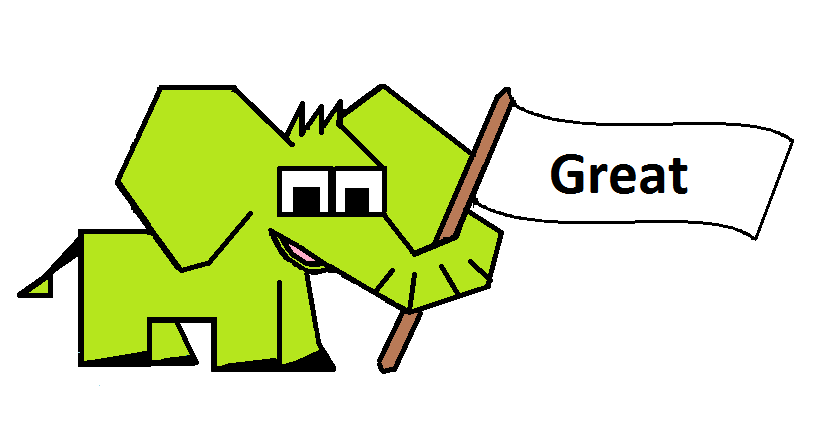 Pros
beautiful illustrations
up to 8 players
from 3 years of age
massive tiles
action cards offer chance to attack others
you can use it to build creatures
team play
excellent player screens
Cons
limited building with body parts
you have to sometimes draw tiles for more turns to be able to play again