Colors may not always be uniform. They usually do not create a uniform surface. On the contrary, like us, even colors like a little variety. And that is reason, why this time we joined forces with bricks and generates color maps, that surprise us with their color combinations. Some are more valuable than others, do you see it? We must learn to recognize them. At least, if we want to enter their world.
On their road between colors, everyone will certainly love new board game called Caro. It was created be Annedore Krebs and entire game originated in Germany under flag of Noris Spiele company. It was published in 2012 and just a year later, game has won nomination for Spiel des Jahres.
Game is hidden in a square box, that does not play for anything. It shows us exactly those cubes glowing with all colors, that can be found inside. None of them, however, is not truly glowy, because there are white, black, gray and burgundy.
Package is heavy. You never would have expected, that colors may be so heavy. Fortunately, everything clears out, when you see, that they are supplied in the for of many wooden squares. There are also help cards indicating color combinations and their point rewards. And then a large pad of paper with four columns on each sheet to track score.
Each participant receives a dozen stones and not from a single color. Conversely, he obtains three blocks from every available hue. It is still necessary to determine starting player, entitle participants names in the pad and hunting colors (and points) can start.
Any player effort will hold to only one idea. Individual wooden blocks are attached to each other and each color combination gives some points. Placement is restricted with only a few minor rules. Two blocks of the same color may never be directly side by side and even in neighborhood of one stone, no color may be present more than twice. Players have to watch out and follow these instructions.
Players have a finite number of stones. Gradually, they attach them one by one, alternating in it and each participant immediately gets points for all colorful neighbors (each combination has different value to score). This sum is marked in the table and another participant can place his block. Game continues like this until players run out of stones or until a moment, when its impossible to place any of the remaining stones according to the rules. At that point, winner is the one, who has accumulated most points over the course of the game.
Caro is elegant abstract game, that is only about connecting blocks and collecting points. Scoring is firm part of each turn. The situation on the table is always changing and so you need to constantly look for new and advantageous positions. Players must have good insight and perception, because it is not at all easy to navigate in these colors.
But finding the best position brings with it the biggest problem. This makes it possible for individual turns to stretch, because players will be excessively trying to find the most advantageous position, thus spoiling overall impression from the game. You should be therefore very careful with whom you are playing Caro or possibly add some hourglass to the game to limit time for individual turns.
It is possible to prepare position for next turn only with two players and sometimes three. Once there is full amount of four opponents placing the stones, situation fro your former move will not last for you to take advantage of. Especially, when the remaining colors in possession of each participant are public and therefore players have an idea, ​​what others want to achieve. In the battle with four opponents, also position of players around table plays significant roel, because based on experience of player before you, you can have some advantage. They may (albeit unknowingly) play in your favor and give you some good positions to use. However, regardless of the number of opponents, game is very quick and fits within fifteen minutes.
In a single round, players can earn up to 28 points, but this is only an exception. Combination of colors and thus types scoring are only split into six levels, so there is no problem to remember them during several rounds. Evaluation is quick and others do not need to wait.
When it comes to processing, Noris Spiele did not hesitate. Wooden quality is exactly, what is best for this type of abstract games. This is true even this time. Blocks are pretty big, so players can handle them well.
Caro is a very good puzzle game, in which players must cleverly exploit positions. It's not such a big hit with us, as it may seem based on Spiel des Jahres jurors, but nevertheless it guarantees a quality experience full of thought. There are certain elements, which Caro does not excel in, but it works as a whole and is able to please any lover of thinking.
<br><br>
Designer
Annedore Krebs
Publisher
Noris Spiele
Year Published
2012
# of Players
2 - 4
User Suggested # of Players
Best with 2 players
Recommended with players
(2 voters)
Playing Time
15
Mfg Suggested Ages
8 and up
User Suggested Ages
8 and up
(1 voters)
Language Dependence
No necessary in-game text
(1 voters)
Category
Abstract Strategy
Mechanic
Pattern Building, Tile Placement
Primary Name
Caro
Infos courtesy of boardgamegeek.com. More Infos.
Review: Caro – plain colors
Final word
Caro is an abstract game, that can provide exactly, what you would expect from her. Thinking and correct perception of space. Players are trying to attach colored blocks together, so they produce the most points of all. Minor placement restrictions do not slow the game down. But all those options may slow the game down, when having some thoughtful player in your group. Best is game with two players, where you have most control over the outcome. With more participants, control is slightly diminishing. Fortunately, fun is not disappearing together with it. Although Caro does not significantly step out of line of all those abstracts, it certainly can entertain.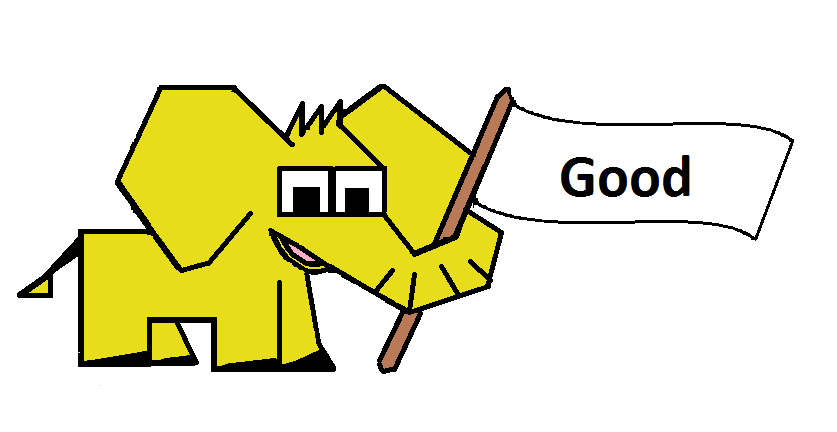 Pros
quality processing
simple rules
fast game
point feast
thoughtful game
fun with all numbers
no luck
Cons
less control with more players
thoughtful players can slow the progression