It's time to read each other thoughts. Only then can we succeed in the face of the threat, that rushes from behind the hill. We are waiting on the sides of the valley. Smoke signals, that we use usually, will not help us with a surprise attack. There is no choice, but to rely on gestures and the co-ordination of our generals.
We had to embellish this box at least with a bit of story, because the new Cahoots game doesn't come with any. Its designer, Ken Gruhl, focused mainly on the mechanisms, and yet his game pushed through with a very simple graphics (or virtually no illustrations at all) in the selection of the Gamewright publishing house.
Players will find only two decks of cards under an inconspicuous green-blue lid and nothing more. The smaller square cards are shuffled and four of them placed into the center of the table. This will create start-up tasks for the whole team of players, but their stock will be prepared next to it and the number of cards in the draw pile will match the selected difficulty. From bigger cards and their shuffled deck, each player get four pieces, while remaining cards four starting stacks and the game starts.
Players take turns and always have to play one card to one of the four available piles, the content of which constantly changes as the cards overlap the new ones. But the new card must always follow the previous one with the same color or number.
This creates new combinations of colors and numbers on the table, and sooner or later, perhaps one of the uncovered goals will be fulfilled. As soon as the players succeed, they can reveal a new one. They must be able to complete all numeric entries, before they run out of stock in the goal pile. If they do, the whole team of players can celebrate a common victory.
But Cahoots is not just about playing cards on stacks with a conscious plan. In fact, players have to follow the rules of significantly limited communication. No one can specifically describe the cards in his hand, but the team must be able to agree only in general terms. At the same time, this is also a weak point in the rules, because this freedom does not have a defined limit. So some players may be too strict and another group very benevolent. And that has an impact not only on the comparability of the results, but above all on the experience that may be marked for someone.
And its a shame, because its this unconventional guessing, that is otherwise the strength of the whole experience. The players themselves have only a fraction of information about the team's capabilities and, above all, they should try to work together.
Simple cooperative game is complicated by all this and it is not easy to succeed even in the most basic difficulty. In total, players have a choice of four, two of which seem to us to be virtually impossible.
The more players in the game, the harder it is. Players have a much more complicated task of not communicating and still striking a deal in higher numbers. But fortunately, even in case of failure, it may not be too disappointing, because the end is near – only a little while after fifteen minutes. You will always be within half an hour with completion of this game.
But if you play with the right teammates, you can get really surprised. It is a relatively fresh and interesting idea for its simplicity. In addition to the rules, you will also find variations, that improve the otherwise lagging replayability. In spite of a solid number of task cards, everything will begin to repeat soon.
Unfortunately, this time, there is not much to evaluate in terms of processing, because the graphics are non-existent and only cards can be found in the box. The rules are simple and clearly described.
Cahoots is actually more advanced Uno card game, in which players work together. Only communication will be limited. But at the same time, this comparison clearly defines the target group. A really simple game will be a great companion for families with children, but English on task cards will stand in the way. Overall, Cahoots is a simple card game, that offers challenge for its unpretentious audience.
Designer
Ken Gruhl
Artist
Ronan Le Maître, Irina Pechenkina
Publisher
Gamewright, Oya, Brain Picnic, Lifestyle Boardgames Ltd, Nasza Księgarnia, Popcorn Games, リゴレ (rigoler), Schmidt Spiele, White Goblin Games, Zacatrus
Year Published
2018
# of Players
1 - 4
User Suggested # of Players
Best with 4 players
Recommended with 1, 2, 3, 4 players
(44 voters)
Playing Time
20
Mfg Suggested Ages
10 and up
User Suggested Ages
8 and up
(15 voters)
Language Dependence
Some necessary text - easily memorized or small crib sheet
(9 voters)
Category
Card Game
Mechanic
Communication Limits, Cooperative Game, Open Drafting, Race
Expansion
50 Missions: 5 missions bien difficiles!
Primary Name
Cahoots
Alternate Names
50 Missions, Misión Cumplida, Tippi Toppi, Wszystko albo nic, Кахут, カフーツ, 카훗
Infos courtesy of boardgamegeek.com. More Infos.
Review: Cahoots – hidden behind common goals
Final word
Cahoots is a very pleasant surprise in terms of gameplay. Of course, with such a simple game, you have to reckon with some criticisms, which includes especially the basic processing and not good variability. But in terms of target audience and focus on co-operative entertainment, Cahoots is a truly successful card attempt. The games are fast and the challenge of using as little communication as possible is good. Families with children, therefore, according to our tests enjoy Cahoots easily and that is the main thing.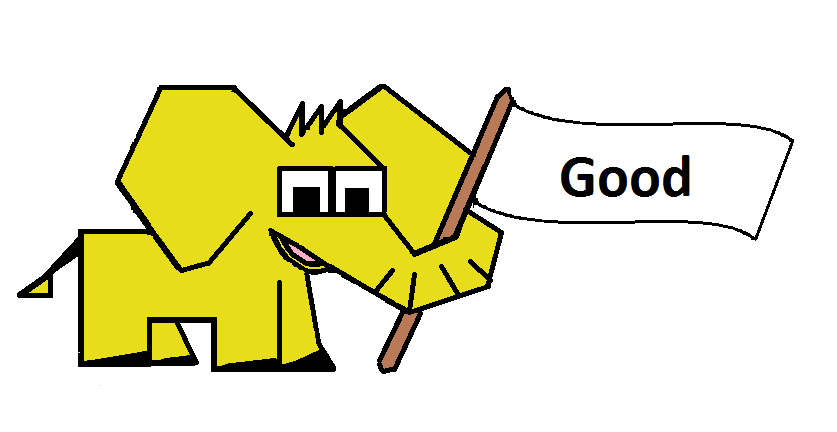 Pros
fast game
gameplay
challenge
variants
communication between players
Cons
absence of graphics
issues with replayability