Black sheep had a hard life. She tried to go for a walk with so many different animals, but they always get rid of it. And she's all sad about it. She feels like having no friends at all. They're all just saying it's Friday.
And unfortunately, we will not be doing otherwise to this poor creature. In the Bye-Bye Black Sheep card game, nobody wants to have fun with coal-colored fur creatures. Designed by Torsten Landsvogt known for successful small card games Pick-a-Dog. Even this novelty comes from the production of Jolly Thinkers with illustrations by Magdalena Markowski and in distribution of Esdevium Games for the European market.
A small box has a black sheep on its lid, that may soon disappear from the gathering. When her friends refuse to join the party. But to make it happen, players must open a small box first and discover eighty square cards. On them, there are sets of animals depicted numbered from one to sixteen. Each pet is then present exactly four times. Everything is completed by adding eleven special cards to the mix.
Players will shuffle everything without black sheep cards, but if they do not play in the full number (five), then some sets (numbers) have to be set aside. Each player then gets a random five cards into his hand and takes one black sheep. He will have a total of six cards to start with.
Once a player has reached his turn, he can choose any opponent and start pulling his cards out of hand one by one and play them into center of the table. He tries to avoid (by guessing, because that chance can not be influenced) a black sheep card. If the black fur is drawn, then his turn ends immediately. Still, he will get all the cards he has uncovered so far, but he can only add them into hand, making it better for others to steal from him. Black sheep will return to its original owner.
But the main goal of all players is to create groups of animals in front them. And to do that, he must end looking for animals before he discovers a black sheep. At the same time, however, player must reveal more than two cards, because he can add two animals less to the table, than he has drawn. Card added to the table may not be the current catch, but it can even be a card from the hand from previous turns. The most important thing is therefore successful guess and timely end.
All participants then refill the cards from the bundle to minimum number and game continues with the pull of another. Players try to be the first to collect a given number of triplets. Target number varies according to amount of participants in the game – it may be five or even three. The one who finishes such collections first becomes the winner.
Bye-Bye Black Sheep is an interesting variation for a classical Quartets game, that we all played in our childhood many times. Players pull the cards from opponent's hand and rely on chance. Their actions have no other consequences or assumptions, that they would have to follow.
Here, its not enough to draw one card. The player must try his luck and avoid black sheep multiple times, so that he has a chance to somehow benefit and raise chances of winning. But here is the mechanism of tempting luck central element, which does not act as well as it might otherwise be. Maybe it's because playing cards is in the lead role. But much more likely is the fact, that you simply steal your cards from opponents. It is then much more interesting, than trying to be lucky with dice.
But players can very easily have more cards in their hand, than is the starting number. Just do not let go and you can hold a solid fan of them. And that is a great help for opponents, who have a much better chance of successfully avoiding unpopular black sheep.
In addition to the above-mentioned sets of animals, there are also action cards of another type and these can also be hidden among cards in the hands of the players. Reaction follows, when someone draws it instead of a classic sheep. The first one is a thieving magpie, which will enter the game at a later stage of the game and will allow its owner to steal already captured sheep from others. The Eagle will be able to ask for a particular animal's in opponent hand. If you guess it right, he'll have to give you the card. The Mole allows you to look at your opponent's cards and add one of them to the center of the table.
But even here it does not stop. While in the previous paragraph the described animals are actually part of the basic variant, three other white sheep, mother of all sheep and wolf are prepared for experienced players. This allows further manipulation, such as adding one random card from the deck to the center of the table as extra. But most importantly, The Wolf is used to steal all cards in the middle of the table.
Overall, these action cards offer a great change in gameplay. It is very likely, that they will be pulled out sooner or later. But their owner is known in advance, so you can modify your opponent's choice for drawing cards or at least the number of attempts as the probability gets higher. Their effects are interesting, entertaining and move the game from simple drawing to true tenseness. But players have to remember their effects, because they are not readable on the cards.
You can try the party in two, but it's not that much fun. From three, the game varies considerably, because everyone can choose who to draw cards from. This brings an interesting change in development and decision making for all participants. The number of players does not affect the length because the target number of triplets changes. The whole match will fit even in the longer exchanges into half an hour. But even that may seem too much to someone. This is due to the constant movement of cards, but above all due to a number of failures.
Processing is playful. Illustrations try to match the lightness of the game. The small box is greatly portable and the game has no space requirements, so you will definitely enjoy taking it on your way.
Bye-Bye Black Sheep is a card game, that we have really enjoyed. It's a quick fun that builds on a familiar game and familiar mechanism, but makes it something interesting and new. Drawing cards from your opponent's hand gives you the feeling of stealing something. Bye-Bye Black Sheep is a very nice card game mainly for less demanding audience and works great as a filler for a moment's fun!
Designer
Torsten Landsvogt
Artist
Magdalena Markowska
Publisher
Jolly Thinkers, AURUM, Inc., Evrikus, Lucrum Games, Mercurio, Zhiyanjia
Year Published
2017
# of Players
2 - 5
User Suggested # of Players
Best with 4 players
Recommended with 3, 5 players
(4 voters)
Playing Time
30
Mfg Suggested Ages
8 and up
User Suggested Ages
5 and up
(2 voters)
Language Dependence
No necessary in-game text
(1 voters)
Category
Animals, Card Game, Party Game
Mechanic
Push Your Luck, Set Collection
Expansion
Bye-Bye Black Sheep: 2017 Promo card, Bye-Bye Black Sheep: 2022 Promo card – Cheese Thief, Bye-Bye Black Sheep: 2022 Promo card – Heidelbaer
Family
Series: Jolly Pets
Primary Name
Bye-Bye Black Sheep
Alternate Names
Bye-Bye Oveja Negra, Schwarzes Schaf, Wybierz mnie!, Черная овечка, 豬朋狗友之黑仔阿羊, 블랙쉽
Infos courtesy of boardgamegeek.com. More Infos.
Review: Bye-Bye Black Sheep – black quartets
Final word
Bye-Bye Black Sheep is a game, in which you have to try your luck. And yet you are partly in control of your success, because you are choosing an opponent, whose cards you will discover. They all have one black sheep, that's clear. And that's why every turn is thrilling and the match lot fun. The game offers advanced cards with interesting effects, that make the whole process comfortable. The matches may be longer and two rivals are not the best to play it, but generally Bye-Bye Black Sheep is a nice filler with a good idea.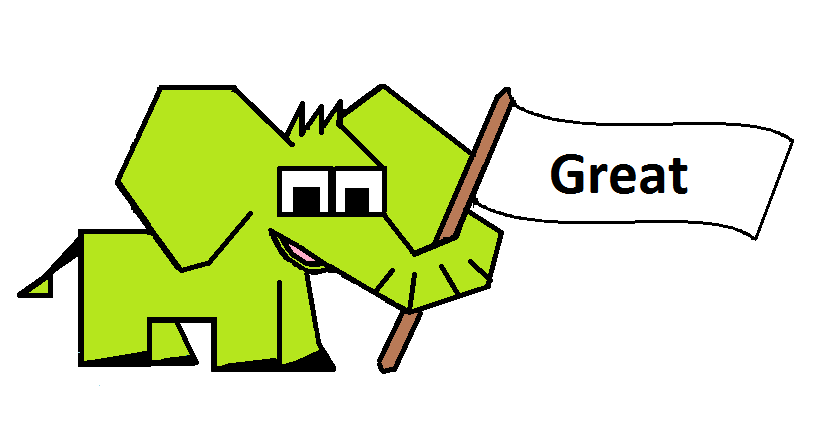 Pros
interesting variation on Quartets game
fun fast gameplay
players have options
advanced cards
number of players does not affect the length
Cons
longer games
there is no way to choose between opponent cards