When I was born in a poor tailor's family, I did not care abou it. I could play, where I wanted, and the entire water city of Venice was my world. But as I grew up, I slowly learned, where my place is. Between the bottom of the city, waiting for the crumbs, that fall from the table of the rich. But I stood up and said no!
And we, as players, will try to pull out our heroes of poverty in the board game Burano. Here, for all the positives, creative duo Yu-Chen Tseng and Eros Lin prepared new fun. This is a game, that originates in Asia under the auspices of EmperorS4 and in the production of Quick Simple Fun. Distribution of Europe is handled by skilled people at Esdevium Games. The author of the illustrations is Huan-Lung Lo.
On the lid of a classically large square box, a view of the colorful houses of the head quarter of Venice is waiting for us, so we can not miss a view of the lagoon and several gondolas swinging on the surface. The whole box is about pyramids and an attempt to climb to its pinnacle, as indicated by the first opening box. To the center of the table, players spread a big game board, that shows the water canals around the neighborhood to create the islands. Six on the perimeter are port houses, whose tokens are placed by the players. On a smaller pair of islands, the player creates a set of lace workshops from plates of different shapes, and two merchant boats are placed at its harbor.
The preparation of a common map ends by unloading a large perforated board onto the central island, while next to it, player will immediately place the action board. It will contain roofs, seasons, and action tokens of different colors. The plan is also a place for the round counter. Nearby, there will be an offer of buildings and fish, but also coins and one hundred twenty cubes of houses (six colors). The players themselves will take their own holeboard. It fills up with four parts of a circle, that will merge in random order. Thirteen worker tokens, eighteen houses (three of each color), roof, starter coins and ship for the board, that's all equipment for every player involved in the game.
The whole match consists of four seasons, which serve as rounds. Each of them starts with a simultaneous effort of players, who will create a pyramid of cubes – nine at the bottom, four on top them and one in the third floor. This will provide access only to some of them at first. And while this phase is being done by everyone at the same time, then rest of the round will take place in alternation.
In this section, players get a total of four turns and each of them has four opportunities to do something. But as it happens, the choice is wide, interesting and also quite difficult. On their own board, all players have three loose boxes to prepare for the construction. Here they can move a free pyramid cube by spending one action – one that is accessible and does not make the whole pyramid fall.
Only such cubes can move to a common game board and that's the main island. Placing a cube can initially only go into one of a number of holes. But even here it is not possible to choose a position arbitrarily, but the cube must always be adjacent to the corner with another already completed building.
Cubes can be laid into floors, but there must be a roof between them. Here players can build the third available basic action. They get some bonuses, either in the form of a building card or choice of two victory points (privileges). In addition, each roof adds points to its builder, if it fulfills some of the conditions prescribed by the type of roof.
All of this, however, players are willing to do only to access a real action, that has the chance to move them towards victory. There are four of them in total and their choice depends on the color of the cube places. These are assigned to each wheel randomly on an add-on board, where the colored tokens lie.
These actions include fishing, sending workers, sewing laces and earnings. This is a lot simplified, because each of these activities has its own detailed rules. In this endeavor, the planning role on the player's boards will play a major role. Its color spacing will decide on the success of the action, as it usually has to match the color in one of the segments. And so players can, for example, move their ships, catch fish cards, send workers to lace factories or harbors.
Just as they sell fish caught in ports for victory points or win coins in different situations, they are gradually developing their business empire. At the end of the fourth round, players will count victory points, add prizes for cards, coins, and then determine the winner – who have the most points.
In the box with the Burano game, all who deserve a very thoughtful challenge, will receive their gift. The game ranks among the most complex ones on the eurogame market, which at first glance does not offer any effects of chance, but only pure, undisturbed planning.
And yet there is luck in here and it can change everything! First of all drawing fish cards and revealing roof tiles. So many randomness should not be present in game of Burano's ambitions. So be careful about this element of playability, if you want to rely on yourself.
The rules are really complex. It can be divided into two parts. It will take a moment to read and understand the whole interconnectedness. Each learning block is stretching quite a lot, as players still playing need to keep a close eye on them. On their boards, everyone has an overview in form of illustrations, and it is an invaluable helper until everything goes well into the blood.
But besides the pyramid, there are other interesting ideas. Laying home on floors with roofs (always placed on two dice of the same colors) is interesting, but even more sophisticated is the time circle built into each player's board. It is rotating and always only the colors on which the houses are shown are available. At the same time, there are also workers there.
Unfortunately, in an effort to make everything interesting, Burano is too overcombined. And especially for the game, which results only in fishing and lace knitting. These are main activities, that make money for players. And yet, in the end, the very theme is what surprisingly highlights the game from the corner.
The game contains very unique and interesting mechanisms. At the beginning is the cube pyramid and its gradual disassembly. Players can plan the approximate structure of their efforts in advance. Apart from the first turn, however, it is not binding, because each time there will be enough cubes of different colors. These are linked to other actions every round, so be careful not to be misunderstood.
As a result, everything is really long and the end is often nowhere even after two hours of time. Again, it is mainly due to a lot of turn activities, but there can also be a long setup. Our longest game took over three hours, which is just too much.
Players have enough freedom in the duel and do not feel, that someone has stolen their options. That's why everyone goes their own way and the game works very well. But with more players, it becomes more interesting. And it still has its variability even across gameplays.
Burano offers several layers of planning as if you were sticking onions. That's all the more joy you will have, if everything snaps into place. But unfortunately the whole experience is precipitated by the excessive length of actions. Burano will especially be liked by those, who are looking for a real challenge. In addition, they find an interesting new pyramid mechanism. It definitely will not be lost on the market, but it definitely will not be a hit for everyone.
Designer
Yu-Chen Tseng, Eros Lin
Artist
Huan-Lung Lo
Publisher
EmperorS4, Broadway Toys LTD, Lucrum Games, Quick Simple Fun Games
Year Published
2015
# of Players
2 - 4
User Suggested # of Players
Best with 4 players
Recommended with 2, 3, 4 players
(33 voters)
Playing Time
120
Mfg Suggested Ages
12 and up
User Suggested Ages
14 and up
(7 voters)
Language Dependence
No necessary in-game text
(4 voters)
Category
City Building
Mechanic
Action Points, Area Majority / Influence, Pick-up and Deliver, Point to Point Movement, Set Collection
Family
Cities: Venice (Veneto, Italy), Components: 3-Dimensional (3D), Country: Italy, Crowdfunding: Spieleschmiede, Theme: Sewing / Knitting / Cloth-Making
Primary Name
Burano
Alternate Names
Burano: Wyspa kolorów, 彩色島
Infos courtesy of boardgamegeek.com. More Infos.
Review: Burano – how to get rich in Venice
Final word
Burano is a game full of contradictions. On the one hand, it offers really interesting ideas, led by the great building and disassembly of the pyramid. Everything would have seemed pretty tactical, but then you will get a little bit of trouble. Above all, the game may take a long time to complete, and it does not save a well-chosen theme for this course. Burano is a really difficult game and it will definitely impress the more demanding players. For others, however, it has too many problems.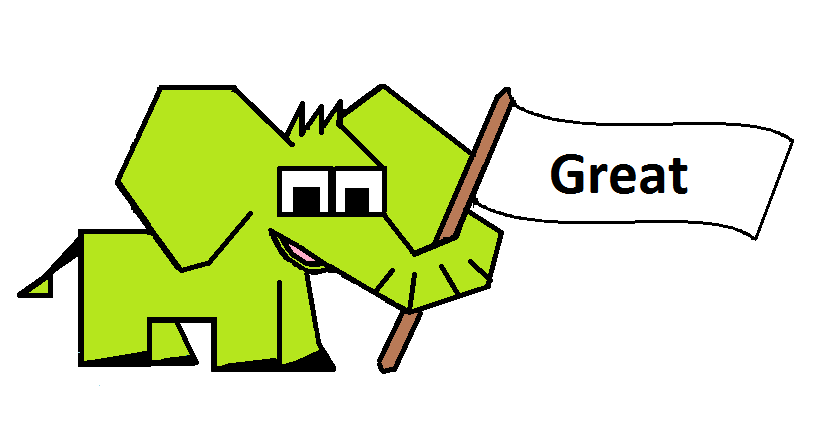 Pros
the clever mechanism of the pyramid
changing situations (colors of events)
original ideas
the effort to link the theme
solid processing
actions are linked to the turntable on the player's board
Cons
luck in fish and roofs
in two without tension
really long