Do you know, what could partying look like, when it was held by dice? Usually, you would most of the time listen to a lecture about liberation of bricks. Revolution is said to be imminent. They are all ready, but still looking for the right leader. Whoever becomes a master builder will lead their ranks into battle.
Does it remind you of something? Actually, all signs are referring to LEGO-like game Brick Party maybe also to first feature film about these bricks. But although the game contains seemingly same pieces, it tries to look independently. Author Luca Bellini created it together with company Post Scriptum. Distribution is taken card of by the company Esdevium Games.
Unexpectedly small green box will not find anything, that would took up a lot of space on the tabl. The biggest component is a respectable pile of 144 shape cards. These can be categorized by color and value into four equal packages. Then there are the nine blocks in each color (in various sizes), for a total of 36 bricks, but also rule and scoring cards and one hourglass.
Each player gets eight cards of shapes at the beginning, two of each colored pile. Big piles are separately shuffled and laid on the table along with rule cards. On the other hand, scorecards should be divided into three decks according to their numbers. In the middle of the table, a whole pile of bricks is made with no exceptions and game can begin.
At the beginning of each round, it is necessary to uncover top card from the rule menu and place it in the center on a visible place. Players then will choose their team partner, so they make groups of two. At that moment, clock also start running in the form of an hourglass. During this limit, players have to agree, which of them will be the architect and who is the builder. The former can then choose a card from his hand. This is the creation, he and his partner should build this turn.
Meanwhile, sand in hours expires. There is no strict timeout for building itself and players determine it themselves. Architects can use all the means to lead their teammate towards successful building. They work together and communicate one-sidely, but at the same time, builder must observe limitations specified by active rule card (regarding color, but also usage of for example limbs).
Once first pair of builders succeeds in their task, one of them turns an hourglass, thus limiting efforts of rivals. After the time runs out, scoring follows. Every player, who was part of a successful team, gets a card with points of corresponding task (second one of the same value is taken from drawing deck). In addition to this, fastest team is rewarded with another set of points according to difficulty of the round (number on the rule card). Duel continues with more rounds, players create new teams and everything continues until all had a chance to be starting player. Winner is the player, who has collected together with various partners the most points.
Brick Party is following in the footsteps of classic building party games and although depending on the cover, content with connecting bricks seems promising, it does not offer actually anything new. Yes, scoring is slightly different and there is really a lot of cards, but it all has been seen before. Fortunately, there are still a few small changes, that may be interesting.
A bit of a surprise is the fact, that teammates have absolutely free hands in giving hints. There's really no limitations except points on the card. These are the only one information, that may not be communicated between teammates. Players will test their communication skills and the overall result will depend on them very much.
Ever since we played La Boca, we loved games with creating different teams every round. Here, pairs do not alternate fairly, but they depend on your personal preferences. Players should take abilities of their partner into account, when choosing task and its difficulty, so they are able to complete the task in given time.
How teams alternate, their point gains also vary and in the end, only the one best will really win. But this may not reflect his abilities in both roles, because anyone can go through match only as a builder, while another as an architect. Players only choose their roles as a team and noone can force them. And just because of this, we have one striking feature to present to you – you do not have to be skilled in building to play Brick Party!
Game is pretty much twisted and formed by rule cards. There is only ten of these, but each one is different and individual tasks are made very difficult. It is not easy to build blindfolded or without thumbs. And that's, what you should expect in this game.
On the box, we find the recommendations from two players up, but this number is quite deceiving. In fact, you can pair up and practice. Even three is not too much different and less fun. If you follow the rules, you will then play only three rounds. And that is desperately short match. Playing in greater numbers is much better and ideally should this number be greater than five. With odd numbers, there is always one player, who does not participate in a single round, but overall the game fits in thirty minutes, no matter what. Processing is interesting because of cubes themselves, but they are not genuine LEGO as you might have expected.
Brick Party offers fun party snack, especially if you have enough players. This time, there are teams of two, who will all complete in construction. But each round will see different pairs, which offers efficient dynamics. The game is interesting thanks to some elements, but there has to be enough players. Brick Party is building game, that will appeal to those, who still do not own a similar game or like to change partners.
Designer
Luca Bellini
Artist
Erika Signini
Publisher
Black Monk, Heidelberger Spieleverlag, IELLO, Post Scriptum, Raven Distribution, Renegade Game Studios, SD Games
Year Published
2015
# of Players
2 - 9
User Suggested # of Players
Best with 9 players
Recommended with 2, 4, 8 players
(10 voters)
Playing Time
30
Mfg Suggested Ages
5 and up
User Suggested Ages
5 and up
(9 voters)
Language Dependence
No necessary in-game text
(4 voters)
Category
Action / Dexterity, Party Game, Real-time
Mechanic
Cooperative Game, Hand Management
Primary Name
Brick Party
Alternate Names
Hocki Klocki
Infos courtesy of boardgamegeek.com. More Infos.
Review: Brick Party – seeking the master builder
Final word
Brick Party is an interesting brick-building game, in which cubes are clicked into one another. It does not matter, if you have to only follow teammate's description or with various conditions making it more difficult. Its always about your skills. Providing hints will be someone else every time, because composition of the teams answers only to wishes of players themselves. Teams are choosen every round. And that is, why it is necessary, that there is enough players. This guarantees retained interest and a sufficient number of individual rounds. Brick Party is otherwise well-functioning game, in which the building needs especially good communication.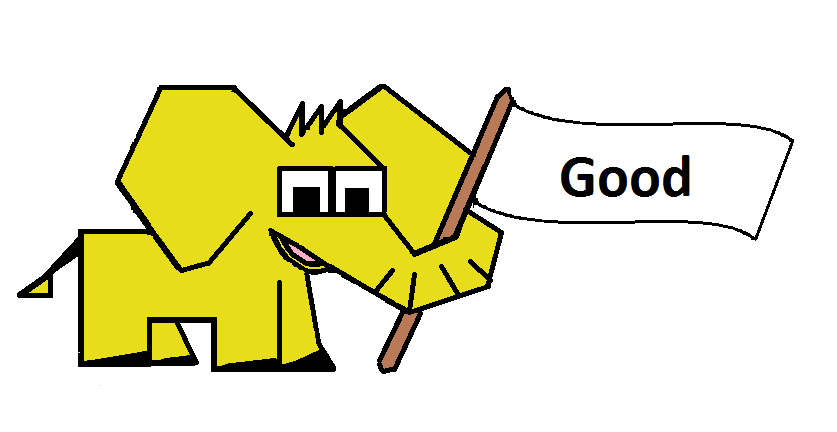 Pros
alternating teams
freedom of hints
card rules are limiting builder
may be played by less skillful players (in the role of architects)
enough cards make it variable
Cons
needs more players
nothing substantially new