Everyone thinks, that heroes are those law abinding and throughout good beings. But while we live with our monsters in peace under the earth, they are those, who suddenly come and wants to get our accumulated treasures. They go around one cave after another and destroys my long-time friends. And now, they are getting close. I decided, that is will put an end to this rampaging. I know, that world will hate me for it, but the main thing is, that nightmares about invasion will frighten us no more..
And roles turn here again around. Players find themselves on the other side and instead of took revenge on the monsters for kidnapping princesses and their furry dogs, they will be the one defending dungeon, becoming a Boss Monster. Authors of this game are Johnny O´Neal and Chris O´Neal. With support of a whopping 4689 players and two hundred thousand dollars accumulated, Brotherwise Games created hit before it even arrived to first players. The game was funded at the end of 2012, published a year later and we thus gotten it in a slight delay. But that does not matter, we still tried to enjoy playing it.
The game is hidden in a nondescript black box with a picture of a green-sensitive pixelart monster and his archenemy – heroes. Boss Monster needs only three decks of cards to deliver entertainment, which together contain 155 images. Biggest deck includes room (75), but there are also spell cards (31), heroes (41) and incarnation of the players – eight boss monsters.
Most of these cards have both text and image, but also type and number written inside a heart. This value reflects number of injuries, that a passage inflicts on a hero, when printed on a room. On the contrary, when we see similar number on card of fearless warrior, it indicates, how many hits it will last. Cards of heroes also have drops of blood and soul stones on them. The first refers to number of injuries hero will inflicts on you, when he reaches end of the dungeon, while the second is prize for bringing heroes to their knees, before they are able to go through all rooms.
At the beginning of the game, it is necessary, that each player chooses, how would he look like as a monster. He takes that card and puts it right in front of him. Cards of rooms will pile up to the left of it during the whole game, and these are traps and enemies, that should protect boss against invaders seeking his scalp. Depending on the number of players, players need also to build heroes deck (from the ordinary and epic heroes) and shuffle decks of spells and rooms. From these two piles, gamers will also get together seven cards, but only five of them can be kept.
Before first bloodthirsty hero appears in a nearby city, players (monsters) can create their first room. First, they all secretly play face down a chosen card and only together they reveal choice and attach this card to left of their monsters.
At the beginning of each round, several heroes appear and begin to prepare for their adventure. But players still also have the chance to prepare and influence, how their dungeon will look like and which hero they want to attract. Gradually, they all can chooses a card room out of hand and build it. Cards are again revealed only simultaneously, once all have made their selection. New rooms are added to the left next to last room, but dungeon can contain up to five sites. Further, it is possible to improve rooms (with advanced) or replace them.
Each hero has a type and according to it, he is seeking some kind of adventure. Based on his focus, players now choose together, which place will he visit. The more matching symbols player has in his dungeon, the greater the chance, that it would be his cave. In the case, that there are more players with same number of symbols, indecisive hero remains in the village and waits for your next turn.
Players will now pass with them from left to right, and gradually apply damage and room actions. If the hero is able to withstand all the way up to the players character, he will cause an injury. Otherwise, he becomes a nice trophy. Player always keeps the card, only its rotation will be different – plus points are on the back of the card as soul stones, while injuries are directly on the card in form of blood drops.
Any time during these phases, players can play action cards. Phases are alternating over and over again, as new heroes flock enter hungry yawning caves. The game ends with victory of the first, who is able to accumulate ten souls. Conversely fifth injury reveals a loser and winner is rewarded for his survival.
Boss Monster is a handy card game, that pays homage to the old digital games. Interesting is perhaps also information, that the same brotherly duo successfully created Kickstarter campain also for a digital version of Boss Monster. This new campaign ended in September 2014 with the support of even larger number of players (5657). It will still remain similar to this card game, while cards are dematerialized into form of pixels.
But back to the card game, that actually at the same time became a model. And is it really that good? Yes, it could be! Boss Monster is a very fun game, that excels in speed. Besides the first educational games, you can easily fight to finish in twenty minutes. At the same time, you will experience a lot of interesting moments in this time frame.
Game is obviously based on luck, because players must get good cards into their hand. But they always have a choice from several rooms and action cards, so ultimately it is also about skills to lure the hero in. Only like that, you can get necessary souls and win. In doing so, it is also a regular tactic of survival and waiting for a hero to bring destruction to other players. But thanks to drawing only one card at the beginning of round, luck plays a crucial role. It is better to use a variant "Machinations" described at the end of the rulebook, in which player without gained soul in the round can draw one extra card.
Great advantage of the game is its variability. Even the offer of eight bosses is sufficient, so you do not play for the same monster too often. But only rooms and heroes makes the game interesting. And there is fortunately enough of those as well. And as they are getting into the game randomly (and in lower numbers of players even not all), the differences between individual matches is guaranteed.
All rules are simple and can be handled even by beginners and children. The game is accessible to all. It is suitable for family play, where everyone appreciates heroes and monsters. However, there are action cards, that open doors to bloodthirsty rivalry. But right here is hidden also probably the biggest flaw of the game, because it is not easy to get spell cards to your hand. You can only get them as a result of the ability of the room. And its not easy to obtain it, you simply need luck.
The number of hero cards varies depending on how many players participates in the game. Thanks to this matter, it does not matter, whether heroes are invited into dungeon by two players or more. The length and entertainment is always similar and does not differ significantly across counts.
You may or may not like graphics. Because we fell in love in Pixel Lincoln (review), you might expect, that we will again only praise. And so it is. Images are hilarious, checkered, but they express enough detail. The cards are well arranged and everything has really archaic feel to it.
Boss Monster is a game, in which you are building a cave. But you are fearful monster, that can not take any blow, when hero encounters it. You only cower in the corner and let yourself be bullied. And that is, why it is important to find the right combination of rooms, so heroes will not come. Let them knock the door out, but then show them, who is Boss here. You are Boss Monster and this dungeon belongs to you!
Designer
Johnny O'Neal, Chris O'Neal, Christopher O'Neal
Artist
Beau Buckley, Francisco Coda, Katrina Guillermo, Kyle Merritt, David Nyari, Alexander Olsen, Andres Sanabria
Publisher
Brotherwise Games, Edge Entertainment, Fever Games, GaGa Games, Muduko, Pegasus Spiele, Redbox Editora (Redbox), Trefl Joker Line
Year Published
2013
# of Players
2 - 4
User Suggested # of Players
Best with 4+ players
Recommended with 2, 3, 4 players
(133 voters)
Playing Time
30
Mfg Suggested Ages
13 and up
User Suggested Ages
8 and up
(47 voters)
Language Dependence
Moderate in-game text - needs crib sheet or paste ups
(33 voters)
Category
Card Game, Fantasy, Video Game Theme
Mechanic
Hand Management, Player Elimination, Take That, Variable Player Powers
Expansion
Boss Monster: Bast Promo Card, Boss Monster: Bastas Promo Card, Boss Monster: Bom-Boy Factory Promo Card, Boss Monster: Collector Box, Boss Monster: Crash Landing, Boss Monster: Creator Pack, Boss Monster: Dragon Prince Hero Pack, Boss Monster: Epic Multi Heroes, Boss Monster: Final Form! Promo Card, Boss Monster: Game Night #2 Season One Event Kit, Boss Monster: Get Over Here! Promo Card, Boss Monster: Hidden Secrets, Boss Monster: Implements of Destruction, Boss Monster: Killa, Man Eating Gorilla Promo, Boss Monster: Kingkiller Hero Pack, Boss Monster: Klonos Promo Card, Boss Monster: Malakill Promo Card, Boss Monster: Mirrax Promo Card, Boss Monster: Overboss Bonus Pack Promo Cards, Boss Monster: Paper & Pixels, Boss Monster: Portable Power Pack, Boss Monster: Power-Up Pack, Boss Monster: Quothe Promo Card, Boss Monster: Reactor Core, Boss Monster: Santa Epic Hero Promo, Boss Monster: The Golden Dragon, Boss Monster: The Lost Levels, Boss Monster: Tools of Hero-Kind, Boss Monster: Totale Zerstörung!, Boss Monster: Vault of Villains, Overboss: A Boss Monster Adventure – Limited Edition Bonus Pack, Super Power
Family
Creatures: Monsters, Crowdfunding: Kickstarter, Game: Boss Monster, Theme: Villainy
Primary Name
Boss Monster: The Dungeon Building Card Game
Alternate Names
Boss Monster: Baue deinen Dungeon!, Boss Monster: Costruisci il tuo dungeon, Boss Monster: gra karciana o budowaniu podziemi, Boss Monster: Le jeu de cartes de création de donjon, Boss Monster: Master of the Dungeon, Monstruo Final, Босс-Монстр
Infos courtesy of boardgamegeek.com. More Infos.
Review: Boss Monster – luring heroes in
Final word
Boss Monster offers fun for space of twenty minutes, in fast and simple entertainment. It is based a lot on luck, but it does not matter. In the role of monsters, players try to lure heroes into their caves and then beat them by clever combination of traps. The game has a nice pixel graphics and offers a simple gameplay, that is suitable even for families. Games are sufficiently variable to continue coming back to the caves. Not everyone will like rough and random skin of Boss Monster, but that does not mean, it is a bad game.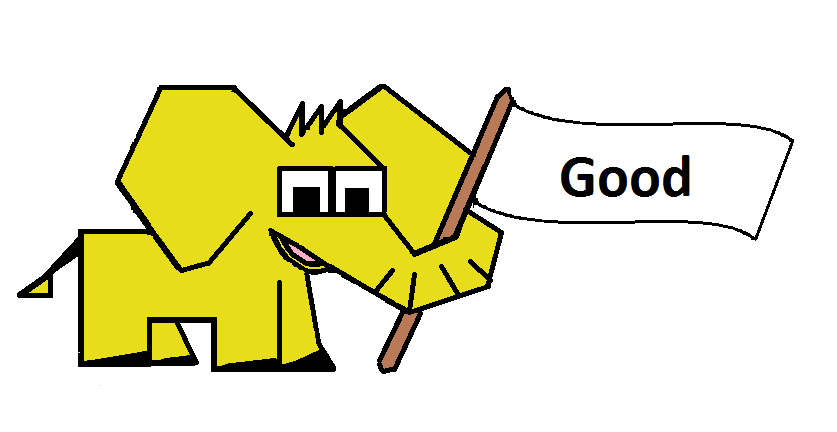 Pros
fast and fun game
nice pixel graphics
variable
interestingly created dungeons
players become monsters
Cons
a lot of things depend on luck
lack of spell cards (hard to get)