Usually we do not know about it, but even ghosts have competitions. In spreading terror, what else could it be? But there are only few visitors coming, so there is more spirits than their trembling guests. So they all have no choice but to compete hard for each and every potentially digestible human.
It's hard to say if Christophe Gonthier is a ghost. We did not see him with our own eyes. But what we're sure of is that he designed a new board game Booo!, which comes under the flag of Blackrock Games company to stores in 2017. The illustration was taken care of by Tony Rochon.
A beautiful colored box contains a cardboard frame that is joined together with puzzle locks and holds all map tiles inside. Players will then add individual large boards into this frame, each containing four rooms to roam as a ghost. They can have different shapes, but they are always surrounded by wall all around. And these walls have a color that is important. And one of the four rooms in the center of the board will contain a little white figure of the ghost at start of the game. Frame is then equipped with wall tokens and the pool of visitors (round tokens) is stacked next to the map.
Even before the game starts, players will determine route number, the spirit will follow in their wanderings during whole match. At the beginning of each round, one of them reveals a visitor token and ghost appears on the coordinate printed in the numbered segment. It always shows a combination of one coat of arms and portrait, that corresponds to individual column and row in this haunted house.
Once this is clear, players can all start to search for the fastest way for the spirit figure at the same time. They are allowed to use any corridors and rooms to make their way and distance does not matter. Instead, however, the spirit can only move through door of one color for the whole turn. Thanks to this, he will be doing a lot of circles, twists and turns, before he arrives to his goal. At least in the minds of a player, who are not allowed to move anything. Additionally, special locations allow players to use a trap door to appear entirely elsewhere or vice versa to change the color of the used door during movement.
When one of the participants thinks he has found the right solution and completed path, he screams title shout "Booo!". He must then tell everyone color of his whole journey. If the solution is really right, that player gets a token, but also another wall token according to color he used to move the ghost (even steal it from another opponent).
The figure moves to the target room and duel continues. Players search for one route after the other and get the tokens. Winner will be the one, who first collects five visitor tokens. He can be overtaken by an opponent holding four wall tokens (= was able to navigate ghost through four different colored paths), which also makes the match end. Exceptionally, there may be a situation where the stock of visitors is exhausted before one of these situations occur. In this case, the sum of both types of tokens decides.
Booo! It was not easy not to compare this game to memories of the Micro Robots, that we reviewed in recent weeks (and, of course, much older memories of Ricochet Robots). Verified gaming mechanism still rejoys and entertains.
Layout of nine boards depends only on players. They are one-sided, but their rotation is arbitrary. Thanks to this, corridors and wall colors connect in different places and match will also not be the same. Moreover, all walls are surrounded by walls and rooms have no doors. That's a little weird, but colors are more important than it seems in this game.
Searching for a path through walls, while staying true to one color is quite difficult for players. Sometimes they must really run with the ghost here and there before reaching the target field. On the other hand, the map is relatively small and you will have memorized at least some of the places. But the more ferocious the battle gets. There is also the number of opponents to blame. The more players is in the game, the longer the battle takes and more competition is in the round.
All opponents have the same chances each round. It's just about who's really faster. There is no coincidence in the game. That's easier to enjoy. Of course, there is no tactic involved.
Booo! is very simple game focused on smaller players. This is particularly evident from the theme. But even the adults will not be entirely disappointed by the match, because this is always a very close adventure till the end.
Designer
Christophe Gonthier
Artist
Tony Rochon
Publisher
Blackrock Games, FoxGames, GaGa Games, Korea Boardgames Co., Ltd.
Year Published
2017
# of Players
2 - 6
User Suggested # of Players
Best with 5 players
Recommended with 6 players
(2 voters)
Playing Time
30
Mfg Suggested Ages
7 and up
User Suggested Ages
6 and up
(2 voters)
Language Dependence
No necessary in-game text
(1 voters)
Category
Abstract Strategy, Maze, Puzzle, Real-time
Mechanic
Line Drawing, Modular Board, Pattern Recognition
Family
Country: Scotland, Creatures: Ghosts
Primary Name
Booo!
Alternate Names
Buuu!, Бу-у-у!, 꼬마 유령의 비밀 통로
Infos courtesy of boardgamegeek.com. More Infos.
Review: Booo! – are you still afraid?
Final word
Booo! is a family-friendly game that offers overlap for even more challenging players. This is because the current search for a journey means the rapid course of the battle and the short overall game time. In each round, players try to find a way for the spirit to reach the goal, and only to go through the walls. The game is nice, fast and simple. Originality does not stand out, but Booo! It is even a pleasant light entertainment.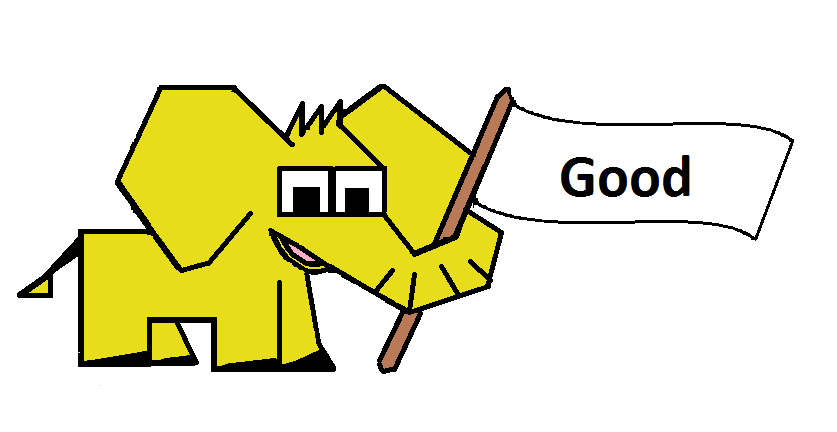 Pros
crawl through the walls
exciting rounds
all players are still in action
simplicity
for children and adults
Cons
too easy for someone
originality