Blue Lion returns to Paris! I can not get the thought out of my head. Actually I would not even know this news, if I would walk through marketplace the usual way. But I decided to take a detour to boot shop. And there he was. A man in a hooded coat came against me and carried opened newspaper. And there it was! Message across the home page! Blue Lion returns to Paris!
Those two first words were a shock. For a moment my eyes darkened. For two years, I was clean. Before that, I made my living by stealing stuff, but decided to leave it just in time. A week after that, police started looking for me. But fortunately I had good contacts and a lot of swept tracks to run away. And now this happens. Why this, when I succeed in cutting myself off the past? Blue Lion, my fateful diamond, that I have always wanted. But now I know, that I can not resist the temptation..
Neither we, the players, will be prompted twice, when we were asked to hunt for diamonds in a new game The Blue Lion. At least us in editorial room attract these eternal shiny beauties given its price. And so we come in a dramatic way to the edge of the law too..
The Blue Lion is name of the game from French company Jactalea, which is not very well known around here. They publish games of smaller scale, but with big ideas. Maybe this is just place for Bruno Cathala (Shadows over Camelot: Card Game) and Sylvain Duchene. Game comes from year 2011 and compared with games Button Up or Okiya (both reviews coming soon), it is not as hot news.
Box, in which diamonds are hiding, is surprisingly of small size. But hey, even a small diamond, that is not necessary ten centimeters in height, would be worth it, wouldn't it? So the square black box with illustration of a thief (this is Lupin) and its blue prey give us courage to open it. It is also interesting to note, that there is also illustrator name written on the cover – Cyril Bouquet. Its not so usual to put his name on front side of the box.
Inside the square box, you will find rules laid at the top in three languages. English is the last one, but if you know French or German, you can learn to play Blue Lion from there too. Rules are not difficult, although they have several pages. They are complemented with numerous examples and pictures to help you learn its simple principles.
Under the rules, there is a bag with the most important part of game. Beautiful tiny blue diamonds. Of course they are not real, but they refract light nicely. It is just a pretty sight. Those are your only reward for success. For playing, you need primarily six large square pieces. Along with them comes two player help cards. It will show you at first glance, what you can and cannot do with those pieces, but also what combination you get diamonds for.
Combination? You say combination? Yes, The Blue Lion is a game about combining and trying to outwit your opponent. This also gives a new indication of the number of players. Blue Lion is only and only for two opponents, who will stand up against each other and try to kidnap as many diamonds as possible.
But back to playing tiles. They are wearing four different images. Two of them are characters, which represent you as a player or your opponent. There is famous Lupin and diamonds will be split among him and mysterious Lady X, which he must confront during robbery. In addition to these two images, theree is also inspector in a coat with a pipe and foremost portrait of a blue diamond, the title Blue Lion.
Cards are double sided, creating together twelve areas for putting these four images. Using simple math, we find out, that each of the four pictures will be represented exactly three times on the tiles. But on other side of one picture is different picture every time. This way you often have no idea, what is on the other side of this particular card. You must remember or guess it. With this mechanism, combining images on both sides, The Blue Lion game remind us of Taiga game, although due to the year of game publishing, it should be vice versa. Taiga copied Blue Lion.
Now we know, what we have in the box altogether and it's time, we finally start playing. Both opponents now agree, which will become Lupin and who will be Lady X. You take one large square card belonging to this character color – yellow or blue. This has on the one side scoring summary, while on the other, there are possible actions.
Each game begins by taking all six cards with pictures and throwing them in the air, so they turn a little bit around before falling. Of course, you can also just randomly rotate them and shuffle in hand. This is maybe better, because of the damage, that cards could suffer from the constant throwing up in the air and a falling down on a hard surface of the table.
Now during the first stage of the game, players prepare cards in a line, but they also play at the same time. Their goal throughout the game is to acquire diamonds with three possible different combinations of cards/characters. In the simplest of them, you must make set of three neighbouring cards, where their character is surrounded on both sides with one diamond. Second option allows you to harms rivals. You give them over to the police – it means, that portrait of your opponent character is surrounded by two detectives. The largest diamond earnings (three diamonds) will happen, when you succeed to arrange three cards with diamonds next to each other. This requirements stay with you all the time during the game.
But because cards are randomly scattered on the table, players must first for a line, which can then have some cards in neighbourhood. Each man therefore always selects one card and places it on the table. You can always put it to the right or left of the actual line, but never in the middle. On top of that, you can also turn the card on the other side, but without looking, what's there first. You must guess or take your chance.
Once all cards are lying in a row, game continues with second phase. Players have now three new options to choose from: take two neighboring cards and swap them, turn one of cards the other way around to show a different picture, or take card on one of sides and move it (without rotation) on other side of the line. Thus, you are still trying to create a combination of the above to slip diamonds into your pocket.
From time to time, you will really succeed in doing one of those three combo's. At that moment, you take middle card of that trio, and remove it for one round. The new player will therefore have one card less to choose from. Only after that round, players may return it to the game. This means attaching it to one side of the line or the other. Players choice. But even if it creates a new valuable combination, it does not make any difference, because at this point, it simply does not provide you with new diamonds. Not yet. But player, who puts it back, can tactically prepare a profitable situation for the future..
The winner is that player, who gets onto the specified number of diamonds, combining cards. In the basic version of the game, this number is set to seven blue stones. But we recommend that figure to increase, so you can enjoy it more.
Blue Lion is a simple card (tile) game of memory, combining and entertainment. You can not expect more from it, and it is therefore ideal for relaxation and having fun. In moving tiles around, there is hidden tactics and chaos combined in one mysterious mix.
Several options, which players have during their tur, provides you means to really affect the game in every step of progress. This is ultimately a really quick match and will usually take about ten minutes to complete. Then you are rich and your pockets are filled with diamonds.
You basically do not need anything more for play, than those double-sided tiles. But more importantly, it requires perception and attention. Each card is wearing a different combination of images, and to win, it is important to be aware of that fact. First of all, you need to know, what is on the other, currently covered side, to use it to your advantage. Only that way you can get through to victory.
A major reversal is withdrawal of middle card from the successful combination. That way you actually clear from scoring twice for the same combo. In addition, by placing it back, you nor your opponent can not earn diamonds. One card shortage makes the turn for him even harder.
Blue Lion is of course basically just a simple pun, that will delight and entertain for a short period of time. You certainly would not like to repeat the game more times in a row, but use it mostly just to fill the time gap – like advertising block or just several minute waiting somewhere. This game is simply built and requires not much space. And is famously fun with children.
It is important to think not only for you, but also for the opponent and watch his intentions. At the right moment, you can then spoil his intention with one properly-placed shot. And pleasure is so surprisingly large for such a little game.
This game does not require much, when it comes to graphics. Yet Cyril Bouquet succeeded with his portraits of Lupin and Lady X and gave soul to this few cards on the table. Actually the game does not look poor at all. On the contrary, it looks pretty. But you will have more often a head full of reflections and combinations instead of nice images. Trying to get a glimpse at path to victory.
Due to theme of the game, it is quite likely, that cards can eventually wear out. Therefore, we recommend not to throw them up at the beginning of the game. Moreover, such damage in this game can have far-reaching consequences, since some visible sign on the card can completely spoil the fun. Players will then know, which image is hidden on the other side, without even trying.
Blue Lion is a simple combinatorial game specially prepared for two opponents. It's fast, exciting and full of twists. In addition, you will find valuable diamonds in the game, so two rivals are really trying their best. Path to victory is full of decisions and minimizing errors. Prepare your memory and your analytical thinking. That is true skill of each robber..
Infos courtesy of boardgamegeek.com. More Infos.
Review: Blue Lion – mysterious gem in Paris
Final word
Blue Lion is a simple memory game with few big square tiles. But how is it possible to stretch your memory with only a few cards? Its simple. These cards are double-sided and they are constantly changing positions. You will soon lose track of which image is located where. And that's a problem, because you need to make some specific combinations on the board to get to those diamonds first. And you can use only one action per round to accomplish this – turn it the other way or swap it with its neighbour. But don't forgeet, that enemy in other player skin, is trying to snatch those diamonds! Each player has his character and given combinations to success, but he has to also deal with detectives. You should throw tiles in the air at the beginning, but this can easily damage them and make the game unplayable. On top of all this, when you make a successful combo, you have to remove middle of those three cards away for one turn. Blue Lion stays quick and simple. Its nice choice for relaxing play to fill some free time. You cannot count with it for more serious playing. But that's not, what Blue Lion was after in the first place.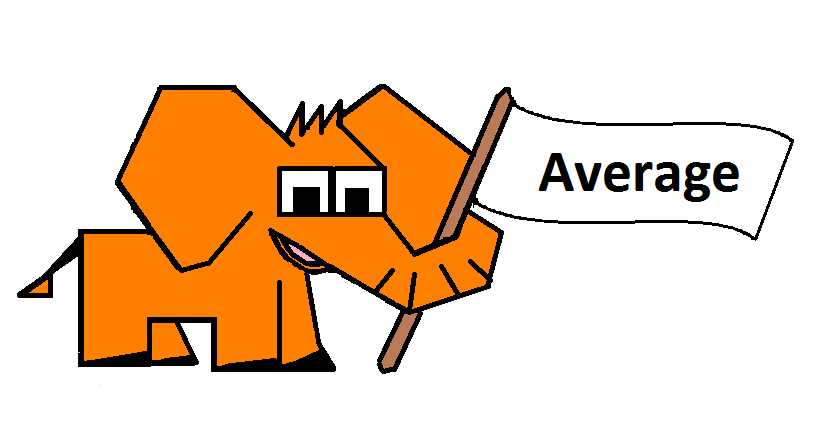 Pros
good memory and oversight is needed
diamond thievery as a theme
combination game for two players
there are real diamonds in the box (almost real, I guess)
there are no combos, you remove middle card of combination
Cons
you should not throw tiles in the air
really just for relaxation, nothing deep