Stomping can be heard everywhere. Its the kangaroos impatiently knocking their cross-country paws into the ground on start of their race. It is an internationally recognized kangaroo championship around the lake, called Billabong. Twenty big names are waiting to hear a gunshot, there's a Hoister the Large, which is sailing on his pocket, while running, quickly hopping Skippy or trained in Jamaica Jusain Colt. Tension increases, everything is about to start. Get, set and START!
But we are mere spectators, although this will change soon. Its again game from Eric Solomon, who recently delighted us with excellent Black Box+. This time it is a game of year 2002, called Billabong. And this piece was published under the auspices of the Franjos Spieleverlag from Germany.
At first glance, you will enjoy the game in its dimensions. Box is thin, but also really impressively long (almost 50cm). Game board is responsible for the size, because its rolled down and long. On its surface, there are race squares drawn revolving around a lake in the middle. Unfolded map is quite large and despite its cloth basis easily holds shape on the table.
Much more important are other contents – actual figures of kangaroos. They are made of wood and come in four colors – five racers from every color and therefore of all major kangaroo countries. Last component is a black figure of referee.
Figure of the judge starts the race in the middle of the board on the surface of Billabong pond, where he will oversee the fairness of launch. Then the players gradually put their pieces on any field on the board, thus preparing for the race. As you can see kangaroos, have free start a little bit like racing. You do not just run from start to finish line, which marks beginning of the run for the win, you can start even more back behind. Why should you? You will soon see.
This makes the game completely ready and any of the players can start the race itself. He has the honor to make the first run or jump with one of its competitor, ie any kangaroo in his color.
First option is to run. It is clear, however, that running for kangaroos is not the right thing to do. If you choose (for example, because you have no choice) only running, you move only to neighboring field in any direction. This is very tiring, but you can prepare a position for the next move (I mean jump).
If kangaroos are good at something, then it's jumping. And that's the second type movement, that is offered to you during your turn. Every kangaroo can jump, but he must an obstacle – any other competitor on the track. They must not ever fly over water or end up on the field occupied by the opponent.
Jump length can then vary based on distance between your competitor and obstacle in form of another kangaroo. His jump is symetrical and he lands him as far behind other kangaroo, as he was away from him. This means, that the more distant you are, the farther you jump. But kangaroo must be located in the same row, either horizontal, vertical or diagonal.
But that's not all. If well planned, you can make more jumps in one turn. Importantly, not all of them must necessarily lead forward. If it helps, you can also jump backwards and thus prepare a position for a longer jump to the lead.
What is the piece of referee for? You use it at the very moment, when you intend to plan multiple jumps. In that moment, you replace your racing figure with black referee kangaroo, you do not have to remember, where the figure stood. Additionally, you can also take advantage of the very referee to jump!
For each of the competitors, sprint ends by first running around into finish. Such a kangaroo, that lands behind finishing line moves to the pond, where it will wait for his other colleagues. And because Billabong is a team game, winner is the player, whose all competing kangaroos complete the race first.
Billabong is a nice racing game, that gives you a lot to think about. There is no dice, just you and your hopping kangaroos. Their strong legs can jump very far, but you have to give them a chance to do so.
Most important of all is combining movements into a series of jumps and especially to keep your team together. This way, you can use your own pieces as an obstacle for jumping. It is not good to rely on the opponent's pieces, which can change their position without your influence.
Principle of the game is clear and it is not easy to get somewhere far ahead of other rivals. You need other pieces for rapid movement, which is creating game about finding the right places to jump and preparation for the big attacks.
Positional tactics is the most important thing of all those tiny details, which are waiting for you in Billabong. Yet many possibilities and variations may be reason, why entice players are over-thinking their turns. Then race slows down and therefore it is good idea to set a time limit for each move preparation.
Multiplayer means also more kangaroos on track. Route calculation gets complicated, but often blocking your jumps happens, because you can not get over more than one kangaroo at a time. This makes game difficult, but it also takes a little longer. Yet fortunately one round around lake is not as demanding goal and game will go by fast.
Although the game is about racing, there is no evident rivarly in it. Although teams are struggling on the same game board, they basically do not affect each other. Enemy teams only offer you new options to move. This is reason, why you must be careful, when calculating jumps. You definitely do not want to prepare a chance to jump somewhere far ahead into an advantageous position for your rivals.
Billabong is a nice addition to the racing game genre with nice processing. Kangaroos are lovely wooden pieces and you will get to victory much more enjoyable, when they are around. If you like racing games, where the odds have no effect, then this game is a great option without any major drawbacks.
Designer
Eric Solomon
Artist
Klemens Franz, Ralf E. Kahlert, Alvin Madden, Franz Vohwinkel
Publisher
AMIGO, franjos Spieleverlag, OPEN'N PLAY, SimplyFun
Year Published
1992
# of Players
2 - 4
User Suggested # of Players
Best with 4+ players
Recommended with 2, 3, 4 players
(20 voters)
Playing Time
30
Mfg Suggested Ages
10 and up
User Suggested Ages
8 and up
(11 voters)
Language Dependence
No necessary in-game text
(11 voters)
Category
Abstract Strategy, Animals, Racing
Mechanic
Grid Movement, Race
Family
Animals: Kangaroos, Category: Combinatorial, Components: Meeples (Animal) / Animeeples, Components: Wooden pieces & boards, Country: Australia, Theme: Anthropomorphic Animals
Primary Name
Billabong
Alternate Names
High Tail It!, 빌라봉
Infos courtesy of boardgamegeek.com. More Infos.
Review: Billabong – kangaroos are tireless jumpers
Final word
Billabong is a racing game with kangaroos. This alone is a guarantee, that the game is interesting and will surprise you. Fortunately idea is not everything, there is to this game. You will not use dice to move your racers. The only thing you need for a good jump is your brain! Moving forwards and backwards is allowed, but it has to be always done by jumping over another kangaroo. Distance you were from him brings you also the same way behind. Therefore you are really able to plant he jumps and even chain them into a series, which can bring you to the lead! But this race is a team effort. Player, who gets all his members behind finish line is a winner. Whole game is really thoughtful and nicely done, one race around the pond is not too short or long and is tense up to the end. Experience can be ruined by rolled game board a little, but otherwise the whole processing is nice and you discover also beautiful wooden kangaroos inside. Billabong is nicely done racing fun for everyone..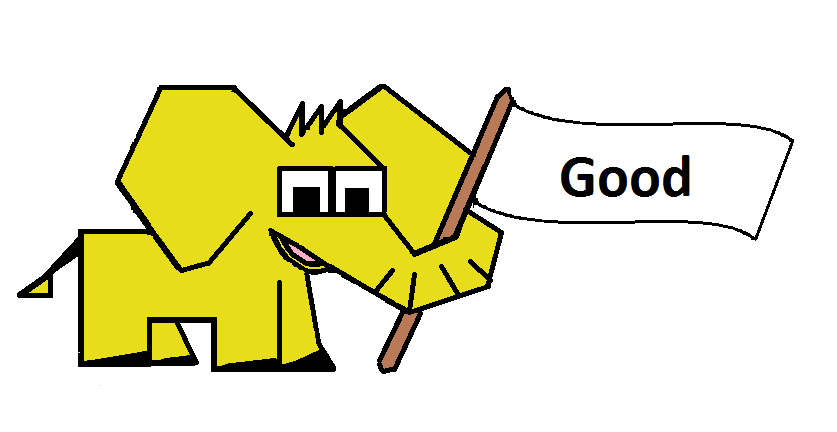 Pros
unique movement
kangaroo the referee
race without dice
only tactics matters
tense team competition