It's time to build a castle. But this task comes with a number of unwritten rules. It is not enough just to put together kitchen, large common area, bedroom and enormous spa. The treasury must be adjacent to the great hall, but still greatly secure, stunning throne room for official events (and beasts) has to be easily accessible from kitchen and there should be a huge staircase. Fortunately, you are not limited by space, because the royal treasury with coins can afford it. So get the meter, the trowel and get to it!
The designers Ben Rosset and Matthew O'Malley, who will be supervising our building groups with the help of the strčit rules, have been chosen as designers. All this building will take place in a box titled Between Two Castles of Mad King Ludwig, a new game from the Stonemeier Games portfolio co-produced by Bézier Games. The ensemble is accompanied by illustrations by trio Agnieszka Dabrowiecka, Laura Bevon and Bartlomiej Kordowski.
On the lid, players find inspiration in the form of one such cast-iron castle. And there are two large quarries, in which the players will not need to mine stone, but instead they have already finished rooms and will only connect them to finish their castles. Seems easy? Let's see. All rooms are placed in two nice large plastic trays by Trayz company (you have to first punch all room tiles out of their cardboard sheets) and both are placed in the middle of the table before the game starts. The larger one contains seventeen piles of nine randomly shuffled room tiles, while a smaller reservoir provides a view of a fixed supply of double-sided special rooms (towers, fountains, and entrance halls), as well as smaller royal inhabitants.
During the setup, players need to keep enough space between each other. It is the area between the neighbors, which gets occupied by starting double-tile representing the throne room and with it one wooden castle miniature on top of it. Each participant only starts with one overview card, without any tangible property in hand. At the close of setup, we should mention bonus cards, that have their space in one of the trays.
At the beginning of each round, player will have a total of nine random room tiles, that he can view secretly. Then, during his turn, he chooses two of them at his discretion and reveals them at the same time as all his opponent do.
But it does not end there. Each player participates in the construction of two castles. He is building one with his neighbor on the left hand and the other with a partner sitting on his right. And just at the moment the tiles are selected, the negotiation phase begins. In that, individual two-member teams must agree, select one of those two tiles for their castle and then come up with specific location.
Everything is built from the perspective of the player (from side view) and that means, that teams gradually stack floor one on the other. The first and the basic is the throne room. And yet it is possible to build not only up, but also downwards, into the ground, as well as to the right or to the left. Rooms have their own constraints – some can only go underground, others turn up and down. Exceptions are the corridors, which can be built anywhere. Tiles must always be adjacent to others, and if they are built on higher floors, they must always have solid foundations underneath.
Each turn, therefore, the individual castles will grow by two tiles. All this goes on until only one unused tile (from starting nine) remains in the player's stock. At such a moment the round ends and the second – the last one – begins. This is, where the playing order changes, but players still play for both of their castles on the sides.
Individual tiles each have their specific point values. Players get not only bonuses for their placement, when amount reaches some number (when placing the third or fifth specimen, they get to place one more tile). The points from rooms usually depend on its positions or location of the tiles directly above or in their neighborhood (not only according to the tile images, but also to equipment). For example, a living room delivers points for specific places, that surround it from all sides – above, below and on the sides.
But there are other tiles, whose final value depends on the number of rooms of different types – for example, the bedroom rewards the player for room variability (the castle must contain all other types). Underground locations, such as a game room, a lab, or a broomstick room, are also interesting. Their value depends on the type of room in the column above them.
It is obvious, that scoring is generally very rich in different variants and combinations. Players will get help not only from overview cards, but will also gladly use scoring papers with boxes for different types of rooms. After two rounds, it is time to get all the building evaluated. Each player then receives a score of only one of their two castles – the one, that has a lower value! Of course, only one of all participants can be winner – whoever has the highest score.
Between Two Castles is a sequel to the unique Between Two Cities. Again, it uses an interesting partnership mechanism, in which players have to work with an opponent, and at the same time try to grab win for themselves. Here is double-edged victory condition, where only the less valuable castle counts, so you have to carefully compare and balance on razor's edge.
Compared to the city's predecessor, the new castles are much more complex and interesting. You will certainly appreciate the heap of different tiles and the variability of their scoring possibilities. Big plus are also bonuses, that players receive for sets of the same rooms. This will usually allow them to place another tile above the plan, from a public offer, that is not random.
Luck plays an important role. Tiles are shuffled before each game (which is delaying the setup) and you never know exactly, what you get. That is why building a castle is not only about planning, but also about coincidence.
The tremendous amount of ways to score is interesting, if you like hard choices and constant consideration of all the options. It brings with it two major problems. The first is the speed of each turn, before the players in pairs agree, what is best for them. Sometimes the discussion of the couples can stretch and it is possible, that others will wait nervously for them.
Second difficulty is even more pronounced. Where decision-making is long, there is a much longer and strenuous final scoring. The gradual evaluation of castles should be done, so that everyone has oversight and this needs a good portion of time. It can be five minutes. And that is terribly long, when you think, that a good flowing match of this game may take even less than an hour.
But we also have to praise. And here we begin with the necessity of constantly communicating with your neighbors. Players must very well choose, which piece to use in which castle, and try to politically agree out with both opponents. At the same time, they have to keep in mind, that they are rewarded for the worst of the two castles, so it is in their own interest to try to keep them in good shape and can not boycott the construction of either of them.
From the point of view of playability, the beauty of the concept excels with a higher number of players. There is space for up to seven players, who will be able to build up six rated sites at the same time. And that's a good portion, but thanks to simultaneous decision-making, it does not lose anything in terms of time compared to a smaller number of players. Necessary extras are then picked up by the novice also in the rank of the game time, which is held easily within one hour even with the slower gamers.
Graphics, however, are the moment, when the players' favor is the most distant. In an effort to stay a lot of color, the game drowned a bit in those shades and its not easily readable. All those icons, that are absolutely vital for the room, are not easy to discern at first glance. Moreover, they are quite tiny. This is a problem especially in the later stage of the game, where there are many tiles in the game.
Between Two Castles of Mad King Ludwig is a very interesting game of cooperation between pairs of neighbors at the table. Everyone, however, follows his own selfish goal, which is a wonderful ambivalence of the whole course. The game is not long until the final scoring. On the contrary, it is very variable and players are under constant pressure. Mad King Ludwig certainly exceeds its older brother, because it offers more of everything, including fun..
Designer
Matthew O'Malley, Ben Rosset
Artist
Laura Bevon, Agnieszka Dabrowiecka, Bartłomiej Kordowski, Noah Adelman
Publisher
Stonemaier Games, Arclight Games, Bézier Games, CrowD Games, Delta Vision Publishing, Feuerland Spiele, Ghenos Games, Ludofy Creative, Maldito Games, Matagot, MINDOK, PHALANX
Year Published
2018
# of Players
2 - 7
User Suggested # of Players
Best with 7 players
Recommended with 3, 4, 5, 6, 7 players
(83 voters)
Playing Time
60
Mfg Suggested Ages
10 and up
User Suggested Ages
10 and up
(14 voters)
Language Dependence
No necessary in-game text
(10 voters)
Category
Negotiation, Post-Napoleonic
Mechanic
Highest-Lowest Scoring, Open Drafting, Set Collection, Simultaneous Action Selection, Team-Based Game, Tile Placement
Expansion
Between Two Castles of Mad King Ludwig: Bonus Card Promo Pack #1, Between Two Castles of Mad King Ludwig: Dice Tower Room Promo Tile, Between Two Castles of Mad King Ludwig: Saxophone Room Promo Tile, Between Two Castles of Mad King Ludwig: Secrets & Soirees Expansion
Family
Components: Game Trayz Inside, Digital Implementations: Tabletopia, Game: Between Two Castles of Mad King Ludwig, Game: Castles of Mad King Ludwig, Theme: Construction
Primary Name
Between Two Castles of Mad King Ludwig
Alternate Names
Entre dos Castillos del Rey Loco Ludwig, Mezi dvěma zámky šíleného krále Ludvíka, Őrült Lajos király két kastélya között, Pomiędzy dwoma Zamkami Szalonego Króla Ludwika, Zwischen zwei Schlössern, Между двух замков безумного короля Людвига, Между двух замков безумного короля Людвига, ふたつの城の物語
Infos courtesy of boardgamegeek.com. More Infos.
Review: Between Two Castles of Mad King Ludwig
Final word
Between Two Castles of Mad King Ludwig offers unique gameplay, in which players are divided into pairs according to sitting order. They build castles in pairs, while every participants build two – one with each neighbour. The game offers an interesting drafting mechanism, which involves negotiation. The game is not long, although it sometimes takes to make the decision. But what takes much longer is the final scoring. But players will be rewarded with lots of new features, even if they need a magnifying glass occasionally to maintain their score. Mad King Ludwig is a great game especially if you are looking for an interesting game for a higher number of players.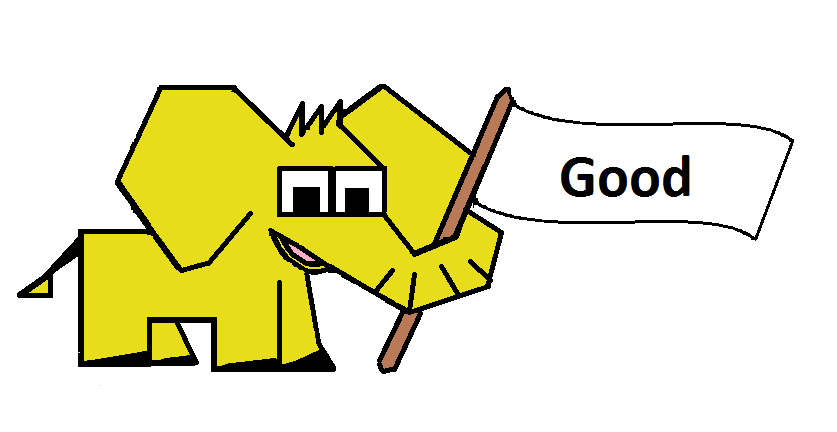 Pros
partial negotiations with opponents
you build two castles at the same time
players are still under pressure
a wide range of placement options
variability
great in higher numbers of players
even so the game time stays in good numbers
Cons
tiny icons (and too colorful graphics) together mean less clarity
in three weak
long final scoring
lengthy preparation (need to mix plates in the menu)