Even from a distance, I can see the queue, which has created at the entrance to the bar. I know, that neither the warning growl of only our species would not be very helpful in here. Perhaps a few fearful individuals will move aside, but there will be others blocking my way. Maybe a rhino, who is not scared of anything. Fools.. puffed up about their horn. However, I will avenge them once. But today, I have to patiently wait in line and purr like a nice kitty. Me! Animal king!
Not only this one, but also other animals are waiting for us players to get them inside in party card game Beasty Bar. Stefan Kloβ is the one, who is behind all this. With illustrations by Alexander Jung, it was launched into the world by Zoch Verlag company in 2014.
This card game is hidden in a small square box, where we can see Heaven Gate on front cover. Exactly this is name of bar you are longing to visit, because it is now goal of all animals. It is probably best animal bar around. And today, DJ Bear is playing there.
On the inside, there is waiting a different type of music for us. Specifically, there is only a rulebook, which is surprisingly long and drafted on eight smaller pages for each language and then, of course, deck of 56 cards. Most of them have an animal drawing on it. But before it you properly explore them up close, you will immediately love their superior size.
In addition to the four cards, that are used for creating an environment (two for beginning and another two for end of a queue) and four other help cards, there are four sets (twelve cards each) for participating players. They can be distinguished by color of image background. Individual cards are numbered from one to twelve and contain various animals and at the bottom also a graphical representation of any special abilities. It is certainly needed, because each animal behaves a little differently in a queue outside the bar.
Players can take their decks of cards at the beginning and shuffle them. Only four of them will be in their hand now, while rest creates a draw pile. Then its simply a matter of putting some cards on the table: one side with entry into the club card (along with other one to stor animals, that got in) and card That´s It on other side, also with one placeholder. Players need to leave room for exactly five animals in between. This is a maximum, which can always stand in a queue.
Each player has right to play one animal card out of his hand, when turn reaches him. Position of such newly played creature is always at the end of a jostling area. He then immediately carries out action, that is bound with this card and usually helping his pet to get further ahead.
At the end of each turn, it is also necessary to activate all repeated abilities, which, however, only some of the animals have. Only if there are exactly five guests standing in line, bodyguard lets first two enter the club. Other two are moved towards the entrance, while last animal in jostling area displeased the guard and is moved to the That´s It pile.
Game ends, when all players have used all their pets. Player witm the most his animals inside the club wins. In event of a tie (which is more than likely), lower sum of visitor numbers decides. A lower number means craftier player, because he pushed forward weaker animals. Now, therefore, he can go down there and enjoy party with them.
Beasty Bar is a funny card game, in which animals seem to be clearly ordered by strength, to which we are accustomed in the nature. A rhinoceros is right behind the king lion. Parrot and skunk remain in last places. Good choice of animals and their capabilities is essential for entertainment, that this game can provide.
Each player has always choice of four cards, that can be played. This option is sufficient not to be too luck dependent. Players can – well actually have to – shove each other and push other animals back, away from the entrance. Each card has a specific ability, that can be used. At first, it seems like most interesting cards are those with repeated abilities, but there are also blocking animals or jumpers, who can be a surprise. And there are of course those, who make guard angry at other animal (yes, we are looking at you, parrot!).
Game runs very fast, because all players have only twelve cards to play. There are players, who cannot resist thinking, but the game still goes by very quickly and has good pace, which ranks it as light entertainment. As a result, time is around ten to twenty minutes. It all functions equally well for two, as for four, although there is again noticeable decrease of control with more participants. But it has no true effect on the entertainment. Every fight is beautifully chaotic, which will be also loved by children. They very quickly learn to play and enjoy it.
Of course, in around first two games, players will need to get familiar with capabilities of individual animals and have to constantly look into help cards. But their inclusion shows us, that author was aware of this and has simplified it as much as possible.
Beasty Bar is completely suitable for all players. Age or gaming ability does not matter. It can really provide fun with its simple mechanism and despite the fact, that setting cards with different abilities in line is not exactly a new idea. Balance of card capabilities is furthermore supported by chance for each player to determine his own tactics and create his own deck of eight cards for the game.
The game has a really cool look. Graphics particularly stands out due to the large cards, that give illustrations space. At the same time it also ensures, that there is enough space for iconography, which clearly reminds gamers of individual animals ability.
At first glance, you get a clear view, that Beasty Bar is good for children and families. But that´s not all. Behind fancy pictures lurks a good game, that can fill the void even in much larger collections. There is never enough of good and quickly playable card games. And Beasty Bar will certainly be among the better ones, that you can enjoy.
Designer
Stefan Kloß
Artist
Alexander Jung
Publisher
Zoch Verlag, 999 Games, Devir, REXhry, Swan Panasia Co., Ltd.
Year Published
2014
# of Players
2 - 4
User Suggested # of Players
Best with 4+ players
Recommended with 2, 3, 4 players
(74 voters)
Playing Time
20
Mfg Suggested Ages
8 and up
User Suggested Ages
8 and up
(22 voters)
Language Dependence
No necessary in-game text
(16 voters)
Category
Animals, Card Game, Humor
Mechanic
Action Queue, Hand Management, Take That
Expansion
Beasty Bar: The Tasmanian Devil
Family
Admin: Better Description Needed!, Animals: Alligators / Crocodiles, Animals: Apes / Monkeys, Animals: Giraffes, Animals: Hippopotamuses, Animals: Lions, Animals: Seals, Animals: Skunks, Animals: Snakes, Animals: Zebras, Mechanism: Card Line, Theme: Anthropomorphic Animals
Primary Name
Beasty Bar
Alternate Names
Bar Bestial, Safari Bar, 萬獸酒吧
Infos courtesy of boardgamegeek.com. More Infos.
Review: Beasty Bar – animals in a queue
Final word
Beasty Bar is an excellent card game, when evaluated in a family scale. A slightly lower score, but still very good, deserves it with advanced players. Everyone indiscriminately will be able to entertain nicely, when playing it and will not get tired of it soon. Biggest drawback remains in a certain randomness, which may deter tactic enthusiastics. In addition, it offers fun in a fast and compact package. Beasty Bar is a nice addition to card games, that deserve attention.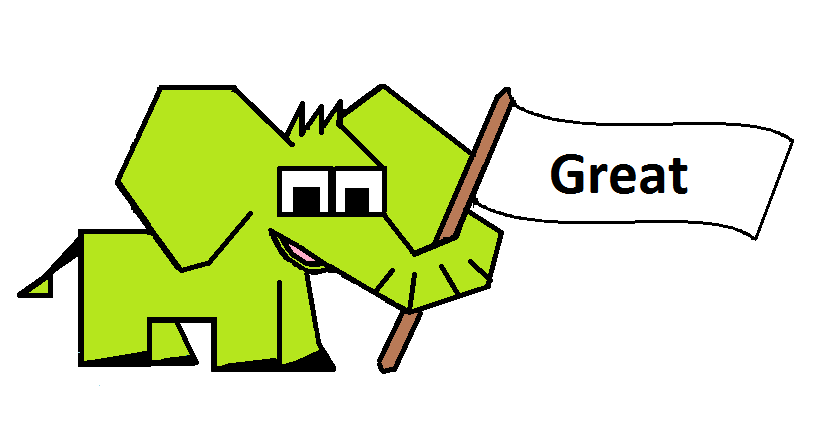 Pros
beautiful illustrations
suitable for all
fast game
tactics and chaos in one
balanced skills of animals
great for kids
Cons
chaos plays an important role in the game
surprisingly long rulebook