"The other day I met a bear, up in the woods, a way up there! He looked at me, I looked at him, he sized up me, I sized up him. He said to me, why don't you run? I see you don't have any gun. And so I ran away from there, and right behind me was a that bear.." This popular child song is the best introduction, we might want for the dice game Bears!
Bears really live in our woods and are waiting only for tourists, who bring them free food in their heavy backpacks. Cuttings, rolls, fruit and vegetables, nothing is foreign to these new bear generation. And no tourist can feel safe in his tent and everybody must be constantly ready to escape. When you take to your heels, the bear should prefer their diet in your backpack compared to a possibly unsuccessful hunt for you. You like to camp? Always prepare an escape route..
Bears! is a dice game from Fireside Games. The very name of the company suggests that the games are intended for the family hearth during the long winter evenings. The author of the Bears! is Anne-Marie De Witt, who preparet a new game for year 2011 from the Publisher, who brought you aleso interesting game Castle Panic (review coming soon). Illustrations in the game are work of Justin de Witt.
After purchasing the game, you get high box , in a shape of a tree, on which you will hide from the bear. The box is rectangular compared to tree and has a lid. It has also two semi-circular cutouts on sides, that allow you easy lifting. This details are just that, what makes the first impression perfect. You then should not have a problem to get inside to finally see all the components.
On the other hand, there is not much components, but you attention gets easily attracted by two bags containing dice. Twenty white for bears, which themselves wear either brown bear picture, or green tent. Images are evenly spread over the sides of the dice. The same situation goes with black dice, which are for players – they are wearing three images: the blue sleeping bag, orange gun and red fleeing figure. All colors are cleverly chosen not to confuse you, and are beautifully distinguishable at first glance.
Dice are a major and essential component needed for playing this game. Besides these, the box contains only four mutual help-cards, which resemble players of different scoring ways. After a few matches you will not need them, because several combinations will go perfectly into the blood. Everything is concluded by tiny and simple rules and explaining the game principle well with few sentences.
Number of dice in one game varies according to the number of players, who are camping in the woods with bears. Each of the players gets five black cubes, which represent five of his men, who went along on the trip. They camped in the woods, where bears await them. In order to balance powers, you also add one white dice for each black in the game, but they do not belong to players. Instead, let the white dice in the middle, where the players will throw them and determine how many bears notice them while staying in the woods.
Bears! are played for a predetermined number of victory points. Author recommends a hundred as a reasonable number for the first game. In the future you can easily adjust the length of the games themselves according to your wishes by raising or lowering this number. To watch everyones score, you obviously need a pencil and paper, so you can add or subtract score gains or losses after each short round.
Yes, this game can easily make you lose your points, if you do not think ahead. The game consists of many laps (nights in wilderness), which begin always the same – one player throws the white dice in the middle of the table. In the two players it is ten dice, but in three already fifteen and with four players all twenty. This guarantees a large selection in the draft itself, but also the fact, that the younger players will have to throw dice more than once, because they just could not fit the entire pile of dice into their hands.
As we mentioned at the beginning, the white dice in the middle can have two results in the end – a tent or a bear. These dice determine the number of bears, who are located and awake in this forest, and are aware of your presence here. Life risk can therefore often be large.
The game itself starts after throwing the second pack of the dice – the black ones. This time, players match their own pictures on dice with the ones on black cubes – together they shall define the activities of campers. Opponents, however, must all throw dice together, because when dice stop, action begins. Players are now trying to find the most suitable combinations, for which they receive points in the end. They take one of their dice with one of white ones from the center and lay them both in front of themselves.
There are only three possible options of dice combinations, which are each rated differently. The best for your ward is usually to run away and escape from the bear to safety. Game does not count runner speed and automatically assumes, that the bear might prefer to prey on the spot, than chase refugees. So if you combine a tent in one of white cubes from the middle of the table, with runner on your black dice, you get two points for them at the end of actual round.
Some tourists are tough guys, who did not fear bears. They just grab the shotgun and blow them away with one shot. This is not a peaceful solution, but sometimes you just have to do anything to save your neck. This combination is therefore clear – rifle from the black gaming dice and bear on the white dice. But since the shooting of a bear is not nice, you get only one point for it.
The last option, that can be chosen by players, is the most risky and at the same time also the most rewarding. Some people will simply wrap tighter in their sleeping bag at the sound of the roar of a bear and try to oversleep it. If no bear should stay alive in the forest at the end of the round, then he succeeds and gets great five points. But if there is at least one bear in the middle of the table in the end, human will be eaten and player gets minus two points. Fortunately he does not lose his dice for next moves. This combination consists of tent (white dice) and sleeping bag (black dice).
Turn ends, when there is one kind of picture on white dice – either bears or tents left in the middle of the table. This course will decide the fate of all, who tried to oversleep everything in their sleeping bags. Players need not rely solely on luck, because they can their dice according to their strategy during active turn. So you can always strive a desired result, but you have to reckon with the fact, that you give your rivals time to select their appropriate targets and ruin everything you planned.
Players will check all couples, they acomplished. Dice, that are not part of any combination, do not count for any points. Every player should note his total sum on piece of paper or the authorized person shall enter it into a common score notebook. The game then ends, when someone manages to achieve a preset number of points.
Bears! are great game of speed and observation and they have a hidden potential for a really nice tactics. You have to watch ratio of bears and tents in the middle, because you can not risk unnecessary attempts to oversleep bear attack and be killed after that. You can, of course, help your sleepers and shoot few bears, but everything will depend as much on your rivals actions.
The whole game is really quick and there is always something going on. Players must constantly watch and think about which cubes to link. There is not much focus on shooting bears, because the shooting is not worth many points. That should encourage players to take more tents, which often leads to the survival of some bears and subtraction of points.
Initially you will have enough worries with monitoring your own dice, in an effort to find the right partner for your black dice. Over time, you will start to peek on the action of opponents and adjust your decisions accoring to theirs. There is nothing better, than to spoil your opponent combo with three sleepers, when you take the last tent and leave just a bear in the woods.
And as we said in the beginning, this is a game for families. This is also consistent with the tuning. Children will never say no, when you offer them one game of Bears. The game has no shortage of laughter and tense moments. Most fights end very close and almost every player has a chance to finish in first place.
Bears! are very well made light entertainment. There are just dice to entertain you and still author successfully reduced the luck factor with possibility of rerolling. Strategy in cooperation with the necessity of quick decisions and you will have fun with it again and again. If you are looking for a game for relaxation with a little bit of thinking, then Bears! would certainly not disappoint you.
Infos courtesy of boardgamegeek.com. More Infos.
Review: Bears! – survive one night in woods
Final word
Bears! are unconvetional reaction dice fun. In middle of the table, there is a forest full of trees and bears. Number of bears hiding in it is different every time. Tourists will set out to this forest in groups and will try to avoid hungry bears. Players are trying to pair one of their dice with the one in middle in a way to gain most victory points. They must take risks, but only at the right time. There are three allowed combinations of dice and their success depends on shooters. If there is any bear left, tourists in their tents are easy prey and players lose points. Whole game is played on free number of rounds with a given total number to reach. Players must decide quickly, because all play simultaneously. Game Bears! offers simple family fun. You get great laughs and quick fun. It is suitable as light dice game for everybody, who does not mind a little luck involved.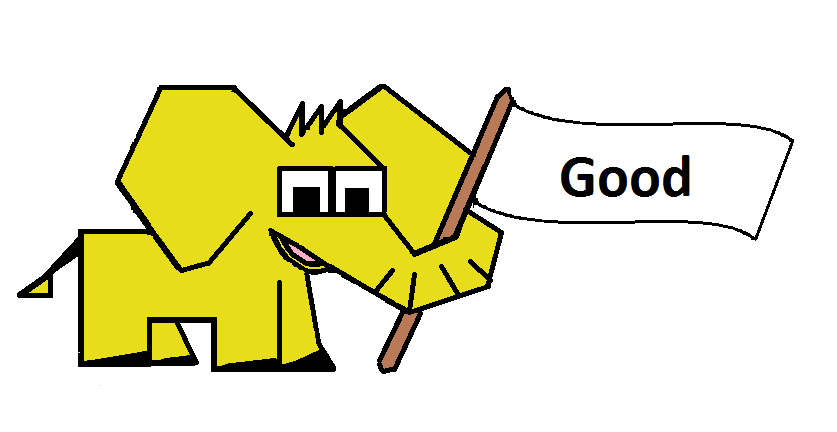 Pros
simple game principle
quick reaction and decisions are important
you can reroll dice
clever points systém
quick gameplay
nice box
Cons
you must take point notes