Since I was a kid, I loved to fight. It did not matter, who was the enemy. But many years later, I found out that my fighting skills are unique. I can shape the wind and move enemy towards or away from myself as I like. Sometimes, I'll take them to the field of stones where they stumble, and I can make a final blow. At other times, I'm going to get closer to the enemy quickly, because I'm ready for a melee attack. I've found, that fights are alchemy and you can only win a tournament with a true talent.
One such tournament was probably attended by D. Brad Talton Jr., who prepared BattleCON: War of Indines. This is a game using Battle Connection Fighting System (yes, BattleCON, we get it) and the whole box was released by Level 99 Games as a result of a successful Kickstarter campaign. The game attracted almost 2,000 fans, who gathered a quarter of a million dollars. And we will now look at the reason behind its success. An important part of this is unique illustratons by Eunice Abigael Tiu (Nokomento).
At the beginning of the game, players must choose each one character, they will become. It includes not only portrait, but mostly specific character cards – five styles all with attack, distance, and speed numbers. These styles will be supplied by basic positions (six cards) to be able to strike and defend, but each fighter also has one finishing blow. Players take all their cards in hand and place their own life pointer in front of themself (set to twenty). Some characters also need specific tokens to battle.
Board is placed between two opposing players and figures of their heroes are put on the starting position, keeping one free space between them. After that, everyone chooses the side of their final blow card and places two style and position cards on the table (these are blocked at first). Players will not have them available at the beginning. Then, players will only need some tool to watch number of turns played.
Duel of Fighters takes place in the space of fifteen rounds. At the beginning of each of them, both opponents selects a pair of cards, an assault composed of position and style. Then both fighters have the chance to use tokens to increase attack or other parameters. However, these tokens will be lost and can only be recovered in an exceptional way.
Only then will both opponents reveal their attack intentions on the two previously selected cards. They instantly evaluate appearance effects, and then determine, who will start with first blow. This is determined by the sum of values from both cards in the bottom of the three numeric rows. If a draw occurs, players must play a new card, because they have been stuck at each other. It is only when, it they clear this tie, that the fight can move to the next stage.
To be able to attack at all, target must be within range of the currently selected attack style. Fighters then hit each other according to their power. At the same time, it may also allow usage of special skills, that can be activated, when successful hit or injury. Players will mark new injuries on their pointers, but may still reduce it with their ability to defend (soak). In addition, an attacked warrior may be stunned, and hence lose a chance to counterattack. As a result of many cards, players can also maneuver, attract each other or run away. This changes the distances, reach and therefore usability of some attacks.
Used pair of cards is placed on a separate discard position. At the same time, they can get back couple of cards, they used two rounds earlier. After that, players will only mark next round played and continue playing by using a new assault card pair. Once one of the opponent's life pointer drops to zero, he immediately loses. If no elimination happens after fifteen rounds are played, winner is decided by remaining life points.
BattleCON is a slightly older game (it was released for the first time in 2010), but has not lost any of its magic. This is also illustrated by a number of other expansions, that enrich experiences of all those players interested in this world of attack and defend. However, box we hold in our hands is separately playable. It offers eighteen characters, each of which is unique enough.
This card game offers two elements, in which it really shines. The first is the tremendous speed and dynamics it offers. The whole battle is a matter of twenty to thirty minutes full of maneuvering and many attempts to outwit your opponent. Players need to choose the right combinations of poses and strikes, that are countless for each character. In addition to the two-part blows, there are still maneuvers and other skills, that together give players great control over the action.
Cards themselves are not drawn randomly, so coincidence does not play any role in this game, which is a big deal. Players always have a full hand of cards to use. Only those used recently are always locked for two rounds and only then return to player's hand. And so the only time you need luck is to avoid being stuck with your opponent during your own attack. This is happening in the struggle for an initiative, when it is not yet clear, who will attack first.
Another very important feature is variability. The number of warriors in the box itself is stunning. And because whole game is about a duel of two opponents, there is a huge number of possibilities. Sets of cards are clearly given for each character, but choice of their hero is purely up to the player.
Characters in the box require different levels of skill, that are related to more elaborate abilities and card magic. No matter which hero you choose, you'll need to get into his or her skin. Know all cards, strengths and weaknesses. But in order for the duel to be fair, opponent gets card with your skills, so he is not surprised by what special moves his opponent can pull off.
Just tokens and other text effects are important and can happen at different times of the round. It is important not to underestimate these abilities, because they provide you with the advantage, that you do not have to lift your finger for. It's just something extra, what will improve your chances.
But the battle is not stupid at all. Players must consider, when to play cards and it offers a fairly solid tactical depth. The very idea of linking two cards into one attack gives plenty of options to surprise the enemy. Both opponents plan their moves together, so there is almost no waiting for rival to finish his turn. Although sometimes there may be a delay if someone wants to analyze everything thoroughly.
Game is relatively simple in rules, because most things follow only a few basic effects. Players should first choose simpler characters without special skills, so they can grow and add new rules, when they believe in themself.
We already praised the variability once, we'll come back to it again. In the rules, there are other options at the end, which further enhance replayability. Players can also include arena card as the place of their duel, which brings various additional effects. You can also take advantage of the finishing strikes mentioned above, when your hero has less than seven points of life.
Processing is excellent. Cards contain interesting illustrations, but you can even find binders for individual characters in the box. Players can prepare deck first, so it's then always easy to prepare a new game and choose any character at any time without having to think about which cards to use.
BattleCON is a beautifully elegant card game, in which players can play many characters, giving blows and accepting wounds as if they were playing a computer game. There is a great variety of strikes available. BattleCON is a great surprise for us.
Designer
D. Brad Talton, Jr.
Artist
Víctor Pérez Corbella, Fábio Fontes, Jen Frichot, Danny Hirajeta, Katrina Lin, Victoria Parker, D. Brad Talton, Jr., Eunice Abigael Tiu
Publisher
Level 99 Games
Year Published
2010
# of Players
2 - 4
User Suggested # of Players
Best with 2 players
Recommended with 2, 3, 4 players
(29 voters)
Playing Time
60
Mfg Suggested Ages
9 and up
User Suggested Ages
10 and up
(11 voters)
Language Dependence
Extensive use of text - massive conversion needed to be playable
(10 voters)
Category
Card Game, Fighting, Print & Play
Mechanic
Hand Management, Programmed Movement, Rock-Paper-Scissors, Simultaneous Action Selection, Variable Player Powers
Expansion
BattleCON: Merjoram Alexian Crown Princess of Jeffreys, BattleCON: Anath Adrasteia Promo, BattleCON: Andrus Dochartaigh Royal Bodyguard, BattleCON: Armory, BattleCON: Bridj Promo Guest Character, BattleCON: Bruce Lee Promo, BattleCON: Cadenza – Space Invader Costume, BattleCON: Claus & Wyndhal Promo, BattleCON: Danny the Sinner Promo, BattleCON: Devastation of Indines Extended Edition, BattleCON: Eliza Promo, BattleCON: Ernie the Geek Promo, BattleCON: Evil Hikaru Promo, BattleCON: Hikaru Sorayama – Defender of Justice Costume, BattleCON: Hikaru Sorayama – World Warrior Costume, BattleCON: Himel Nine, BattleCON: Iris Promo Guest Character, BattleCON: Iskra Brimstone Promo, BattleCON: Jin the Dark King, BattleCON: Kallistar Flarechild – Ice Elemental Costume, BattleCON: Khadath Ahemusei – Planar Paragon Costume, BattleCON: Legacy Promo Guest Character, BattleCON: Light & Shadow, BattleCON: Luc Von Gott – Leader of the Four Heroes Costume, BattleCON: Lucius Promo, BattleCON: Mark.PTO Promo Guest Character, BattleCON: Nehtali Promo, BattleCON: Oriax Two Godhacker, BattleCON: Prince Elien Promo, BattleCON: Raederick Blackforge Promo, BattleCON: Raritti Sikhar Cartomancer, BattleCON: Rheye Cal Celestial Sojourner, BattleCON: Robert the Saint Promo, BattleCON: Strikers, BattleCON: Takeshi Kamikaze Promo, BattleCON: Unleashed, BattleCON: Victor Master of Terror, BattleCON: Vincent Grey Promo, BattleCON: War of Indines Extended Edition, Outcasts (fan expansion for BattleCON)
Family
Category: Two players fighting games, Crowdfunding: Kickstarter, Digital Implementations: Tabletopia, Game: BattleCON, Players: Two Player Only Games, Setting: World of Indines, Theme: Anime / Manga
Primary Name
BattleCON: War of Indines
Infos courtesy of boardgamegeek.com. More Infos.
Review: BattleCON – War of Indines – for true fighters
Final word
BattleCON: War of Indines is a game, on which its pretty hard to find any shortcomings. There are perhaps waiting times, or luck, when comparing battle cards, but everything else is purely tactical. And above all, extremely variable. To learn how to fight with different characters, you will need a lot of games, that are not time consuming. BattleCON is a game, we must recommend to all lovers of straightforward battle card games.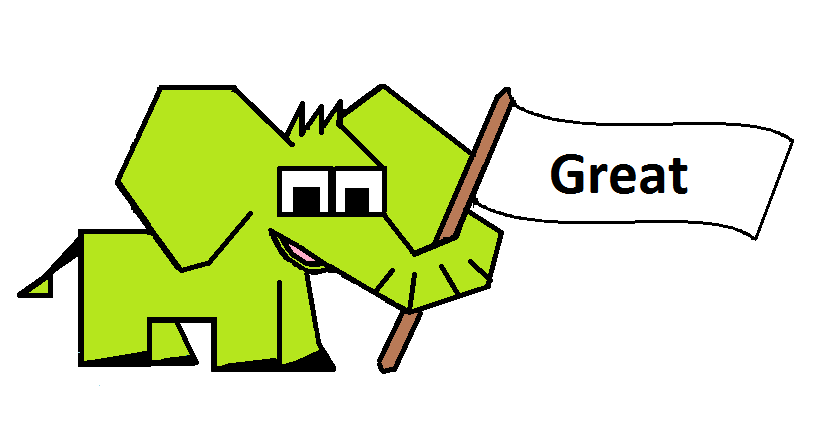 Pros
eighteen characters
maneuvering
variants
speed of battles
simple rules
differently difficult characters
repeat play to improve
Cons
coincidence when playing cards