Gotham streets are once again on fire. It's not anything new for us, and yet we fear a bit more this time. All the bad guys set off into the darkness, and there is only one man, who can stop them. The sky lit up sign bat. Call for help was sent and we canot do anything else, than wait and hope for rescue.
But all this might not be enough. We are needed. But in a card game Batman Fluxx, we will have not only opportunity to step up for the side of the masked billionaires, but also to stand side by side with chaos-seeking villains. Author of the game remains called Andrew Looney, but this time he worked together with illustrator Derek Ring. All this is new for 2015 and apart from traditional Looney Labs stamp, this time there are also two other logos located on the small box – DC Comics and Cryptozoic Entertainment, to meet all licensing requirements.
Box size did not change and those dimensions are again just right for two decks of cards. These are broken down under the lid, where Batman is rushing towards us. Once set aside, we are looking on classic black and white lettering Fluxx (back side of cards) and look for some new card types in vain. There are keepers and creepers, as well as amending rule changers, actions and surprises.
All these neatly stacked cards are taken out of their packages, several of them are dealt between players and the remainder creates drawing pile. Even before game starts, also basic rules card must appear in the middle of the table. After that, players have to hold to those rules, that are currently visible. Initially, it is ability to draw one card and play one card, but this might easily change with other cards played from hand.
Action cards have one-tim use and are heading immediately to (along with surprise cards played outside of player's own turn) the discard pile. Rules are supported by the gaming system itself and in addition to the basic rules, players can also add further cards and thus restrict number of cards on hand or ability to have two goals on the table. Now the goals are the main and only thing, what game of Fluxx is really about. It is always a combination of at least two images, such as Alfred and Batman, that player must have to win. These keepers and creepers are played on the table, creating some kind of collection. Black creeper cards then prevent players from victory (usually). Exceptions are special goal cards, that want bad end for Gotham. Winner in any case is the one, who is able to meet currently active from ever-changing goal cards.
And that's really all you need to know about Fluxx. But Batman arrives and pile of villains is rushing in his heels. Maybe this is the Fluxx, which has absolutely the most creepers. Goal cards, where you are obliged to have three such bad guys to win can be used as evidence. And also the actual gameplay has adapted to this. Bad guys are this time much more used also to win the match, because many goals mentions them. And that's great, because they not only to block you.
Of course there are is the traditional humor, that can be found on various cards, although this time its not so frequent. Above all, it is card names that use a combination of image sets, so we will see, for example, "Riddle me this, Batman" (you guess which two characters are on this card?) or The Joker got away with the combination of superhero's archenemy along with Batmobile .
In addition to the features, that are classic, there are also specific cards for this game. With these begin keepers, where you will gladly see any of Batman toys in your possession. Handcuffs allow to close and hide one villain (not stopping you from winning for good side), while batarang adds +1 to all active rules. Batmobile will allow you to play again. But also a character can have its ability, for example to get rid of creepers.
Thematically changed are also actions. Players can free one of the bad guys from prison and put it ahead of rivals. KPOW! in turn allows to collect all the bad guys on the table and hide them to Arkham Asylum, if it is in play. Also the rules were not spared and one of the new things is prison. But there is also card, that makes a good out of evil or allows players to steal keepers.
Actual features of the game remain the same. So we know how it goes: the more players, the better. On the other hand, even in two-player game, it is still very fun as always. But do not forget luck, which plays its pivotal role perfectly. And that's, why this game is so much fun, but also has so many antagonists.
Also graphics underwent a slight change. Maybe you will not notice it at first glance, because it all looks pretty much the same with color strip and description on the left, but that broad band is now triply, shaded and wearing batlogo. Other illustrations throughout this game are great and overall handling is certainly professional.
New ideas and great theme causes Batman Fluxx to be great. All Fluxx lovers will not take it easy and will be happy to have it. Especially if they also fulfill second condition: being fans of this hero in a cape. Batman did not really need his technical equipment to tame us for this card game. Batman is the next evolution of Fluxx and guaranteed entertainment.
<br><br>
Infos courtesy of boardgamegeek.com. More Infos.
Review: Batman Fluxx – Gotham full of chaos
Final word
Batman Fluxx is another card game in a Fluxx series, which is not only unnecessary re-theme with new pictures and nothing more. Conversely, cards perfectly utilize opportunities provided by superhero theme. The game remains fun just like the original, yet different enough for fans. Everything is still in chaos, but this time mostly villains hold their firm hands over everything, which in the new box came together really nicely. And it will take care of your entertainment more than well! Batman Fluxx makes a nice new achievement in this series.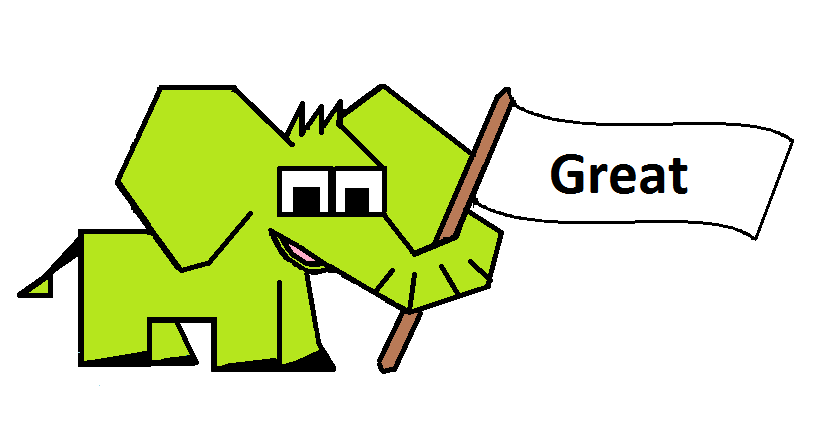 Pros
well-chosen theme
all kinds of cards changed
many creepers
still super fun
Cons
who does not like Fluxx, there is nothing else but luck and chaos, as always