It's time for a different kind of card game, in which you will not only be playing cards, but particularly telling stories and make up sentences out of imagination. And even as we are here, slowly finding ourselves moven into waters of RPG games, Bacchanalia will not let us tear down stream and keeps us (barely) in the waters of card games. Phew, that was close, we got scared in our newsroom, because we have almost zero experience with RPG games and we would not dare to review those.
Bacchanalia is a game, that will never cease to amaze. First, it is its small size, hidden inside a little packet. A bold illustrations on the box, where some bare blonde is sprawling on a sort of horned creature. In a while you will learn, that this is a god called Satyrus and is one of the characters in the game.
Game originates from head of Paul Czege and Michele Gelli and their creative spirits have found understanding in the Italian publishing house Narrattiva, who published it in 2012. Illustrations were created by Claudia Cangini. If you look for it, you will find that word Bacchanalia comes from ancient carving, showing a wild and mystical festival in the name of the Greco-Roman god Bacchus.
A small box is filled to the brim with content. This is of course nothing else, than eighty cards and booklet of rules. They will start to tangle your head enough, because they are not written most pleasantly. Especially, if you do not have any experience with narrative games (like us), it will be very long way to find the right path through those tiny 36 pages. Do not be discouraged by their number, because the size of the booklet is really miniature and has a dimension of two boxes with matches lying next to each other.
More simply, it can be compared to actual dimensions of the cards, which is the same. They have the classic size, we are all used to and can be divided according to their back side into two piles with different images. The lighter part (Deus cards) contains portraits of gods, goddesses, but also soldiers and wine (these cards will be in the middle of the table). In contrast cards decorated with dark tone (Umbra cards) are foundation for your story, but they are bearing the same inscriptions, only with other images. You put them shuffled in center of the table.
Each player lives his role of one character, who is trying to escape from the town of Bertinoro to safety, where he should meet his love. It is up to players to determine at the beginning, what crime is their hero (heroine) accused of, but you also choose his/her accuser. You tell others, where you are and who your true love is, so each other all had a clear idea of all characters present in a game.
In the beginning, you get one card of wine, but also some god cards. These are handed over to you by other players based on theirchoice – but nobody can have more than two cards (at start) and dealing among players ends either, when the cards run out, or when all have two pictures in their hands. Players lay these cards ahead. It is also important to determine together, when the game will end. In their first turn, everybody must do introduction of their character and also include the first signs of mirth (bacchanal).
At the beginning of his turn, a player draws four cards (he will be using them in a minute) and can also sacrifice to the goddess Minerva, if he owns her card. But he can play only those cards, he owns in form of bright Deus cards (either given at the beginning or acquired later).
Played cards then specify ruling god for that round. At this point, you should consult a small booklet of rules, where you will find instructions on what happens. Within the boundaries, you will then be finally telling story, about what's going on with your character. At the same time, you switch, get or lose a card of one of the gods.
Instructions will then provide a few fixed rules for storytelling. Sometimes youhave to change place, where you are, sometimes not. But most important of all: this is the very living with your character, that takes place through actions in your imagination. Rules can often command to resolve the current situation through some violent scene or vice versa require to show a bit of decadence.
That is the main reason, why Bacchanalia is recommended (and indeed playable) only by players over eighteen years of age. And this is also same reason, why it is not entirely suitable for everyone. Some people are just uneasy in the telling stories with erotic or violent background. Some do not even want to speak such story and others simply do not enjoy it.
At the end ofyour turn after storytelling, you clean up all the Umbra cards and pass the word to your rivals. Winner of the game shall be the one, who succeeds fist in escaping with his love to safety despite all obstacles. At the same moment, all others can try to run away too, allowing the game to have more winners.
Bacchanalia is about experiences and nothing else. You should try to create characters with real motivations and not just flat puppets. Fates of your heroes may even intertwine. Thanks to randomly drawn cards, story is always moving forward and in another direction than last time, even if you have chosen the same character again. But the creation of new characters is one of the pleasant duties, which you should not be afraid to use.
Each ruling god has a clear influence on the development of the story. He can move lovers closer together or bring bloodshed to the world. Everything is clearly defined and designed by cards, you get in a round in hand. Unfortunately, there is not some significant player interaction during the game, although they can steal each other cards.
An excellent idea is in several possible endings depending on the god, who reigns in the final round. It could be tragic, confusing or bittersweet ending. It depends on how well you worked it all out. Because the game is often over unexpectedly (after a time out or pulling out the card), you do not have much chance to prepare yourself for it.
Win or lose also depends on luck, because the result is specified by played cards. The happy ending needs a card of your beloved (Amans). You have come a long way and even arresting by Miles will not feel like a failure to you.
The biggest obstacle for everybody will certainly be quite a lot of text in a small booklet of rules. Without instructions to tell you what to do, you can not finish even one round. All activities depend on the ruling god..
Bacchanalia is based on a narrative. If you get surrounded by people with a vivid imagination and courage to describe iridescent scenes, get ready for a good ride.
Infos courtesy of boardgamegeek.com. More Infos.
Review: Bacchanalia – escape in the favor of the gods
Final word
Bacchanalia is game, which uses pictures on cards only to move told story forward. Everything depends on your fantasy, but also on conditions given to you by gods in power. You have some of their cards, play them a switch with others. They are always limiting your actions or telling you to do something, but you are always free to do it your way. The whole time its only about running away with your beloved person (amans) before accusation and soldiers chasing you. But immortal gods are impartial, sometimes helping you, other time separating you. You never know, where will the story lead you. Its a pretty long story, but you would not mind that, because narrative game is about long sentences and peaceful play. You will enjoy creating of your character (by describing its motivations and deeds), but most of all, several different endings. There is a large amount of decadence in the game, bound to Bacchus. Thanks to this, game is limited to players older than 18 years, because it demands to describe violent and erotic scenes. Bacchanalia will first catch your eyes with its illustrations, but in reality its a nicely done mix somewhere between card and experience games..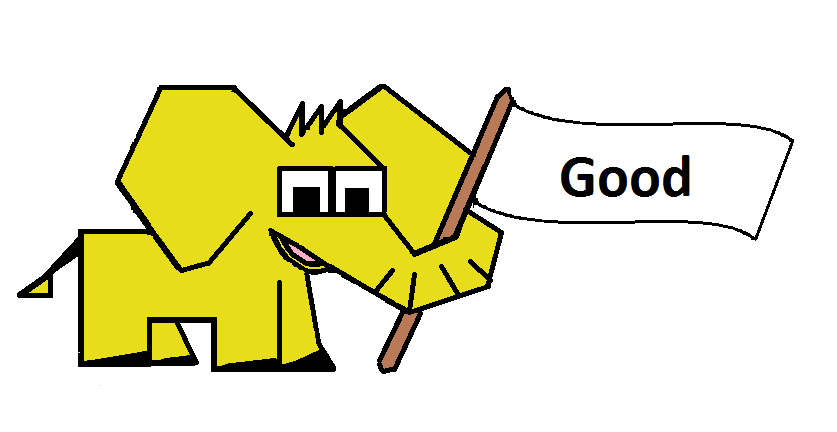 Pros
narrative game
nice illustrations
interesting game flow
more endings
original telling process
Cons
topic inapropriate for players younger than 18 years
some scenes might bother players, because they are obligatory (violence, sex)
rules must be searched in rulebook during gameplay