The Royal Palace of Evora will get a completely new decoration. Who will take care of it? There are four masters and only one of us can get the job done. It is time to decide who can work better with azul. Their beauty has captured not only the king but also us. It will be an honor to work with these colored ceramic tiles.
Similarly, it could be an honor for us, if we decide to play board game Azul. Its author is popular designer Michael Kiesling. He presented his latest work under the auspices of Plan B Games at the Spiel 2017 fair in Essen. Philippe Guérin and Chris Quilliams took care of the unique graphic side of this box. In Europe, its distributed into player's arms thanks to Esdevium Games (now Asmodee UK).
Everything starts with the colorfully decorated square box, which gets half way to the classic square dimension of board games. Inside, there is a thin rule book and four quadratic boards. Players will find a long scoring scale (at the top) on them and then three areas – patterns, wall and floor. Each of the participants in the game gets one such board and marks zero point on the scoring scale using the his own stone.
Center of the table is the place for factory display – several small boards corresponding to number of participants (five, seven or nine). They throw twenty stones from each of the five colors inside a bag to get exactly one hundred stones to draw from and fill each of the factories with four random stones.
In each round, all the players alternate in turn and they can always choose one factory (or from the center of the table, if there are any stones there) all the stones of the same color. Any stones of other colors from factory are placed in the middle of the table, where they represent an additional offer for other participants in the construction contest. All collected pieces must be placed in a single row of patterns (empty rows with one to five windows) or continue the already drawn line (only if the same color is present). If there is no place for some stones, player must place them on the floor line in the bottom of the board.
Not all of these successfully placed stones (ie not on the floor) are thend move to the wall to the right. The player can build only those lines, that are completely filled. Wall consists of lines, each containing one place for each of five colors, one for yellow, black, white, red and blue. The player moves only one stone, that marks success of that color and receives a point reward for the size of the group he has just joined. All other members of the completed line are discarded without effect. On the other side, player loses points for each tile on the floor according to the number given in their space.
Players then fill up factory offer, so four stones are once again in every position. They leave their own unfinished lines as they are as well as stones in the middle of the table. The whole duel ends, when a participant completes one of five possible rows in the wall. All opponents then receive bonus points for completed decorative lines, whether horizontal or vertical, and a completely finished color (all five stones placed). Winner is the player, who has the most points.
Azul became one of the biggist hits of the last Spiel fair in Essen. And it's not surprising. The combination of fantastic looks, high quality content and real challenges for players is the very thing, that many of us have been waiting for.
As you can guess from the rule description, you'll be boiling your cortex in this game and all its creases will be needed on your way to victory. Each player needs his skills from start to finish. Here, you simply will be responsible for your result.
Game offers several tactic layers, that intertwine with each other. And combining them into perfect spot success is exactly, what you're going to try. Players must first choose the most appropriate group for their board out of random colored groups. They cannot always use all the stones, they can even (unwillingly) help their opponents, but occasionally they have to bring a sacrifice. It just needs to be in the right moment.
However, decision-making is far from end. You need to choose the right row, where you would like to place stones. This determines not only what positions remain free for the next additions, but also place, that is occupied by color on his wall. And this choice at the same time already decides about possible placement point income.
What is most surprising, however, is the relatively high level of interaction. The players consciously leave piles of stones untouched and can thus prepare groups unsuitable for their opponents. Sometimes you will decide between two groups and choose to do more harm to opponents. These options are influencing your enemy, because large groups of stones of one color usually do not fit into pattern section and fall to the floor. That is, why the battle is the best in higher numbers, ie three to four participants. But in all players numbers, it still remains excellent.
Sophisticated design at the same time means, that Azul is especially suited for experienced players. At each new match, the challenges are completely different, because stones are drawn from the bag in different combinations. It's still the same, but you can not get enough of it even after ten games have passed.
Games are beautifully fast (about half an hour), as well as individual turns. The players do not have the tendency to delay their individual moves despite the difficulty of the game, because there are not so many stones in the middle of the table to choose from. Stones can be placed separately and others are not bound to wait for it. Thanks to this, abstract fun has a surprising pace.
In spite of the difficulty, you will learn the rules very quickly and can start playing right away. And for the more advanced players, other side of the board is also prepared, where the wall has no predefined color fields at all.
Azul is the result of beautiful design. This is a delicious abstract game for all players without distinction, which will not find easily competition in the current field of logic games. Where previously were wooden games from Gigamic, there is now left only emptiness. And the hunger for the quality abstract games has been satisfied now. Azul does it with elegance, and our enthusiasm can be a bit influenced by longer waiting for similar game to appear. Anyway, we recommend this game to everyone who likes to think and does not need any significant story to support it.
Designer
Michael Kiesling
Artist
Philippe Guérin, Chris Quilliams
Publisher
Next Move Games, Plan B Games, Asmodee, Broadway Toys LTD, Divercentro, Galápagos Jogos, Gém Klub Kft., Ghenos Games, Hobby Japan, KADABRA, Kaissa Chess & Games, Korea Boardgames Co., Ltd., Lacerta, MINDOK, Orangutan Games, Pegasus Spiele, Rebel Sp. z o.o., SuperHeated Neurons, Tower Tactic Games, TWOPLUS Games, Zvezda, Бельвіль
Year Published
2017
# of Players
2 - 4
User Suggested # of Players
Best with 4+ players
Recommended with 2, 3, 4 players
(1215 voters)
Playing Time
45
Mfg Suggested Ages
8 and up
User Suggested Ages
8 and up
(293 voters)
Language Dependence
No necessary in-game text
(76 voters)
Category
Abstract Strategy, Puzzle, Renaissance
Mechanic
End Game Bonuses, Open Drafting, Pattern Building, Tile Placement, Turn Order: Claim Action
Expansion
Azul: Crystal Mosaic, Azul: Joker Tiles, Azul: Special Factories Promo, Deutscher Spielepreis 2018 Goodie Box, Super Power
Family
Country: Portugal, Digital Implementations: Board Game Arena, Game: Azul, Misc: Mensa Select, Theme: Art
Primary Name
Azul
Alternate Names
アズール, 花磚物語, 아줄
Infos courtesy of boardgamegeek.com. More Infos.
Review: Azul – lace patterns
Final word
Azul is an abstract delicacy. It can have a nice processing, but also a lot of scoring options and provides a real onslaught on your brain cells. Players must do several decision on different levels and all have an important effect on the overall outcome. The game has simple rules, but it also has the potential to harm others. Match is great in all available numbers. Azul finally managed to raise the banner of abstract games again pretty high.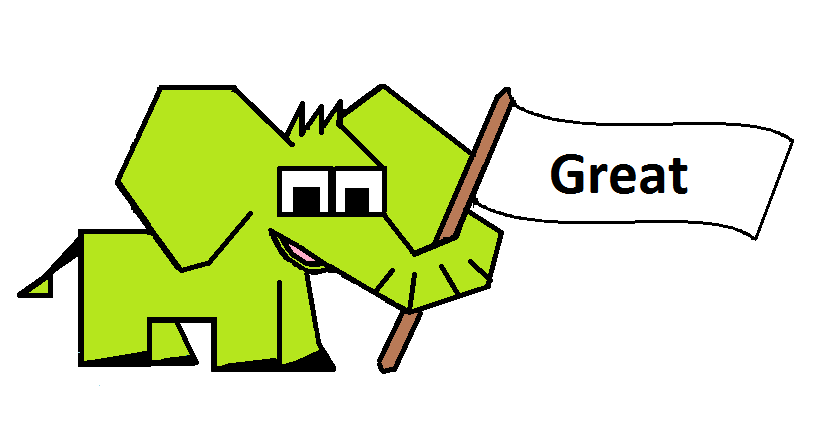 Pros
plenty scoring options
beautiful processing
excellent in two, three and four
simple rules
accessibility for everyone
reasonable playing time (and time of individual turns)
players have everything in their hands
even theme makes sense