Starfish knows little. Maybe it has some idea, that it has five tentacles. Why? Because its parents taught it to count. And that's good, because mathematics is important for survival at the bottom of the ocean. Maybe it looks a bit crazy, but if you can just divide the prey or calculate the shark's teeth. But under the sea there is much less time, so besides mathematical knowledge, you also need speed.
And counting is also needed for hares to know there are three. So many of them are hidden in Drei Hasen in der Abendsonne company, where Auf Zack has been published! While its origins date back to 2003 (Drei Magier Spiele), reedition was published in 2014. Of course, authors remain the same and they are Kirsten Becker and Jens-Peter Schliemann.
It's just the speed in numbers, that will be the task in the game. We find it all in a blue box that is slightly larger and its lid is dotted with images of numbered tokens. These yellow stones have numbers and dots are the first to catch players inside. But so far, they are set aside, because they need squares with images of undersea animals. There is always a different number of them based on players and they randomly place them on the table after shuffling. Only then can the stones with their digits facing up be placed on any near place.
One player takes weight of the first round and turns any two cards. If the same theme is on them, players must instantly count total occurrence of the elements on these identical pads. But that's what all those sitting at the table is doing at the same time. And when finished, everyone will try to grab the yellow stone with the right answer as soon as possible. However, only those who can do so, can take cards in their hand.
Conversely, if two plates with the same motif do not appear on the table, they will remain upside down and another player turns more cards. As a result, players routinely watch rotating cards, must count and catch numbered rocks. The stone returns to the board (anywhere they like) and the gameplay proceeds by collecting cards until there is still something to take. After that, players count number of pairs, and the one who gathered most of them can celebrate the victory.
Auf Zack! Is actually a simple perception and reaction game. But its excuse for being so obvious and unoriginal is year of its creation, because it definitely belongs among one of the first games with this mechanism. Players will need a lot of good insight to celebrate success. But before they can fire their hands to catch stone, they have to identify the couples correctly, calculate their elements, and then find the stone with the corresponding number.
The player on the turn is at a slight disadvantage. He rotates the cards, so they have to concentrate on more activities, while his rivals focus only at the pictures, that appear. Over time, this gets even more difficult because there is more tiles revealed and finding a possible couple is not a question of one glimpse. Players must be aware and respond quickly.
As a result, it's all quite random. Often, only the player's distance to the stone decides, so if someone has it (even a few centimeters) closer, he simply has some advantage. And here's luck really needed.
Auf Zack! is intended primarily for children. This is because counting is the central theme here. All learning is supported by use of just two elements – number and dots on the perimeter. This makes it easier for the children to learn. In addition, the illustrations of nature are simple but nice. The game is beautifully colored, which is definitely to be appreciated.
The game is very fast, because the pairs are still new and their sets are growing. This makes the whole duel reach fifteen minutes tops. The more opponents are involved, the more balanced and thrilling game gets. Every round with five maximum rivals is just a lot more chaotic, while you will have feelings of calm in two. You need to be faster only than one other player.
Auf Zack! is really simple game. It's just about reaction and counting. However, rotation of the tiles, which can create a pair, prevents repetition and boredom. But the player do not try to catch it directly. Instead, they focus on the stone that corresponds to the sum of these two pieces. It is easy to make a mistake, that is punished only by the loss in that round.
Infos courtesy of boardgamegeek.com. More Infos.
Review: Auf Zack – counting from the eye
Final word
Auf Zack! was definitely an exciting and exciting game in the year of its release. More than ten years later, it's still fun, but victory leads the way you've already tried. Players must simply be the fastest. This time, however, it is mainly about the numbers. It is enough that two identical pieces appear, and the winner must sum them up and quickly grab a stone with the same number. This will give you some points that can bring victory at the end. The game is full of luck, but its fun belongs especially to the children who also learns something from playing Auf Zack!.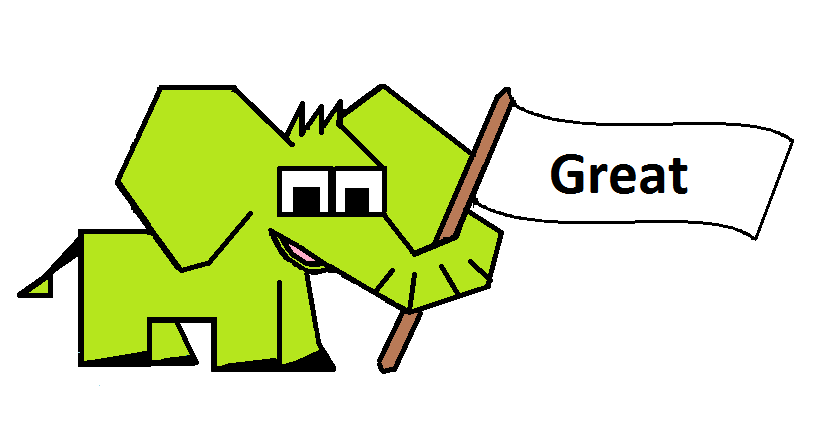 Pros
simple color graphics
loosely distributed aggregate stones
great as a teaching aid
fast game time
from six years
Cons
coincidence
in today's competition it will not be easy