This mysterious theatre play does not let me sleep. I have not locked my eyes for three days. Whenever I come home and sit at a table with my family, constable rings at the door and reports another disappearance. I'm afraid I can miss some important traces, because of my lack of sleep. That's why I invited some people to help me with the quest for the secret of King in yellow.
With this story comes first big deluxe expansion of Arkham Horror: The Card Game, which we greatly praised in our review. And that is why we decided to try out, what the game is like with some expansion in it. Its author is Matthew Newman, one of designers of the original box. Second one was Nate French. Expansion boxes for this LCG are obviously under the supervision of Fantasy Flight Games and are distributed by Esdevium Games.
This box is beginning of new Mythos Pack cycle, consisting of six small blister packs. New stories can be combined with these boxes to create a longer campaign, but it is equally possible to play them separately as they are only beginning of the story. You can only decide after completing this box, if you would like to continue having this experience further. So quickly back to a small box made of thick paper. On the lid, we can see title Carcosa. There are plenty of cards inside, more than 150 pieces. Players will receive six new investigators, but above all a bunch of new campaign cards and additions for their deck building.
But first of all, we should remember how Arkham Horror: The Card Game is played. Players in the roles of heroes work together and, in a limited period of time (counted down by agenda cards), tries to collect tracks and move forward. Every such story is divided into several acts, in which the investigators are passing through, encountering monsters and fighting them. Battle is done by drawing from a predetermined chip pot. Places are differently interconnected and players can travel only to some locations. There are also many other tests in the game. Players are manipulating their bets, drawing cards and using them. At the end of the scenario, resolution will take place according to one of the pre-printed options in the handbook. Its very much story driven.
Inside, two scenarios are the most important. And they are great! It brings interesting surprises and more decisions, players have to make during their experience. There are not so many enemies in the game and players have to deal with other issues. From a story point of view, this is a very dark story that perfectly belongs to the world of Arkham.
New hidden cards come into play. This is the mechanism, that forces you to conceal some facts from your teammates. Such secrecy are held by the players in their hands and they can not easily get rid of it. At the same time, the game functions as this card is in their threat area. So they have to deal with its consequences alone. This brings an interesting element to the otherwise cooperative fun, which we have not seen anywhere else. And it gives the game a little paranoid atmosphere.
At the end of the rules, players will find logs for their campaign. And on this sheet, there is space for squares of doubt and accusation. These can be earned during the game and they have potential to change the development of the game in the following stories.
Of course, players can once again choose the difficulty of their adventure. This is determined by the composition of the chips to draw. The part is of course very intense and quite long, so you enjoy a lot of horror moments. While playing stories, you get 90 minutes per scenario, so there's a solid portion of entertainment in one box beside the real deck-building stuff.
There are also six new investigators in the box. And those are really interesting. There is Sefina Rousseau, who as an artist (painter) can hide event cards out of the starting limit, keep them and use them at any time. Shampoo Akachi Onyele has one extra use for each item, that has limited charges. Even the capabilities of other characters are interesting and make them very good adherents to change the role for this campaign, even if the player have a favorite character from previous stories.
Arkham Horror: The Card Game is a great cooperative card game, that requires constantly new financial investments. But if you do not mind this problem, then you have no reason to hesitate, when deciding, whether to buy this box. Two stories are great and 62 cards can be used in any way to build your deck, then use them in the battle. Path to Carcosa is another confirmation, that Arkham Horror: The Card Game is almost perfect cooperative game!
Designer
Nate French, MJ Newman
Artist
Cristi Balanescu, Magali Villeneuve
Publisher
Asmodee China, Asterion Press, Edge Entertainment, Fantasy Flight Games, Galakta, Heidelberger Spieleverlag, Hobby World, Korea Boardgames Co., Ltd.
Year Published
2017
# of Players
1 - 2
User Suggested # of Players
Best with 2+ players
Recommended with 1, 2 players
(20 voters)
Playing Time
120
Mfg Suggested Ages
14 and up
User Suggested Ages
14 and up
(5 voters)
Language Dependence
Extensive use of text - massive conversion needed to be playable
(3 voters)
Category
Card Game, Expansion for Base-game, Fantasy, Horror, Novel-based
Mechanic
Cooperative Game, Hand Management, Variable Player Powers
Expansion
Arkham Horror: The Card Game – A Phantom of Truth: Mythos Pack, Arkham Horror: The Card Game – Black Stars Rise: Mythos Pack, Arkham Horror: The Card Game – Dim Carcosa: Mythos Pack, Arkham Horror: The Card Game – Echoes of the Past: Mythos Pack, Arkham Horror: The Card Game – Return to the Path to Carcosa, Arkham Horror: The Card Game – The Pallid Mask: Mythos Pack, Arkham Horror: The Card Game – The Unspeakable Oath: Mythos Pack, Arkham Horror: The Card Game, Arkham Horror: The Card Game (Revised Edition)
Family
Collectible: Living Card Game (Fantasy Flight Games), Game: Arkham Horror TCG – The Path to Carcosa, Game: Arkham Horror – The Card Game, Mechanism: Campaign Games, Series: Arkham Horror Files (Fantasy Flight Games), Theme: Cthulhu Mythos
Primary Name
Arkham Horror: The Card Game – The Path to Carcosa: Expansion
Alternate Names
Arkham Horror: Das Kartenspiel – Der Pfad nach Carcosa: Erweiterung, Arkham Horror: El Juego de Cartas – El Camino a Carcosa: Expansión, Arkham Horror: Il Gioco di Carte – La Strada per Carcosa: Espansione, Horreur à Arkham: Le Jeu de Cartes – La Route de Carcosa: Extension, Horror w Arkham: Gra Karciana – Szlak do Carcosy: Rozszerzenie, Ужас Аркхэма: Карточная игра – Путь в Каркозу, 詭鎮奇談卡牌版11:卡爾克薩之路, 아컴 호러: 카드 게임 – 카르코사로 가는 길: 딜럭스 확장
Infos courtesy of boardgamegeek.com. More Infos.
Review: Arkham Horror The Card Game – The Path to Carcosa
Final word
Expanding Path to Carcosa for Arkham Horror: The Card Game does everything well and even better, than basic game. The new story looks great. We will not hesitate for a moment and we will get a complete set of six new expansion boxes to know how it all turns out and who is that mysterious Stranger. New box is enough to provide fresh feeling again. The Path to Carcosa is an expansion, that's fun to play and makes the basic game much better again.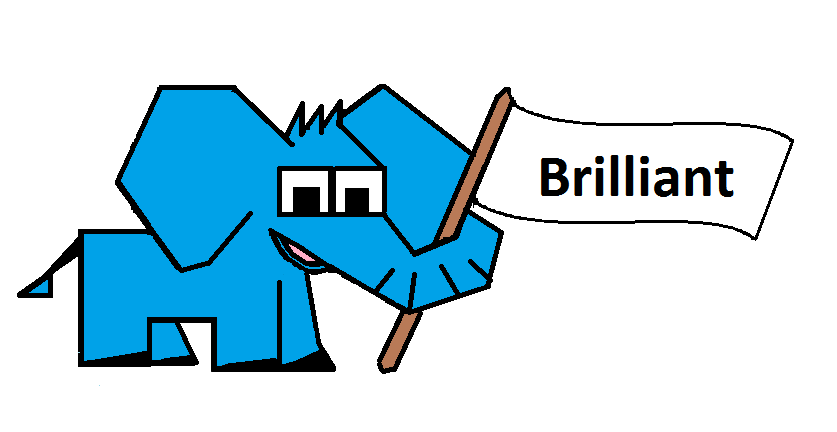 Pros
great new things
ambitious story
atmosphere
new card for building decks
interesting characters
game remains great