My feet are burning. It is not surprising, because lava rises in many places from the surrounding rocks, so hot that it melts everything around. I almost can not remember how I got here. But I can do everything by myself. Acting as a hero and being one are two completely different things. At first I thought I was true one, but now I'm starting to doubt it. Is hero in hell still a hero?
Arcade Quest: Inferno, game which we have reviewed recently, has brought us to place full of lava. Whole Lotta Lava is the name of the expansion, that adds some new stuff in this fire game. This is the right expression for the importance of this small box made by Eric M. Lang, Fred Perret, Guilherme Goulart, and Thiago Aranha for arcadians (Arcadia Quest fans). The box originated in Spagetti Western Games and Cool Mini or Not and Esdevium Games delivers it to players.
Box is not big and there is the heat of the lava coming from all its sides. We see huge Ignos, the main villain of the new story, waiting on the lid. Inside, however, we find only four miniatures, a small card deck and one handbook.
Inside a thin booklet, all new owners will find two new levels. But they do not have their own interconnecting story but serve only as new variants to already existing campaigns. Players can swap the second and third circle of hell in the Inferno base box for these new lava adventures. This of course means increasing the variability of the overall experience.
The course itself does not change. Players will fight for heroes, walk through the board, complete quests and everything with the help of luck and a pinch of tactics. The monster enemies wait on the map, but rivals are also those sitting around the table.
New levels are, of course, well connected with the old ones. The rules describe the possible benefits of titles obtained in the previous levels. Even in these new maps, players can get a new title for themselves, if they meet set conditions. And these new parts of hero name later give them (in the second level of the Whole Lotta Lava) an advantage – ability to move the curse to another hero.
Each character (even the evils one) has, of course, a fun story. And it is important for the player to read it. This makes it much better to connect with the atmosphere, penetrate the created hellish world and enjoy the whole match even more.
With new levels come also new quest cards, that closely match new bad guys. But there is also quest to stop eruption, which uses positional play with two characters. The third and last task is to collect lava lamps. Of course, all of them also entail some reward.
The new box also includes an angel, that is a great novelty of the whole Inferno cycle. Even here, players can save the figure from the sky first, but if they fail, fallen angel can return to the future story and fight on the side of evil. Even the new Fallen Angel with his emo look is an interesting addition. And if you get him on your side, it will give you one movement point more, when you activate him.
The ultimate adventure in the third level of hell is final point of the story. And there is a huge figure of Ignos grinning on the player. He frightens with looks of his figurine and gives the players a good deal of fighting. Equally great is also a pair of hellcats with nine lives. This means that once the player kills it, he throws a die at the end of the round and determines, if the jagged cat returns to the board again with a new life.
And now we have only to name two cards of improvement. Whip, that can redirect the curse to another player and then the mighty Ignos hammer. It has the strength, that it is not easy to hide from.
Arcadia Quest: Whole Lotta Lava is a small and inconspicuous expansion. Actually, it offers only two new levels, but also new figurines and it integrates perfectly into existing stories. So if you absolutely love Arcadia Quest, then it's a lot of goodies to have. However, if you do not play Inferno every day, then you probably will walk around without this box, because it does not bring anything truly new.
| | | |
| --- | --- | --- |
| | Designer | Thiago Aranha, Guilherme Goulart, Eric M. Lang, Fred Perret |
| | Publisher | CMON Global Limited |
| | Year Published | 2017 |
| | # of Players | 2 - 4 |
| | Playing Time | 120 |
| | Mfg Suggested Ages | 8 and up |
| | Category | Adventure, Expansion for Base-game, Fantasy, Miniatures |
| | Mechanic | Dice Rolling, Grid Movement, Modular Board |
| | Expansion | Arcadia Quest: Inferno |
| | Family | Crowdfunding: Kickstarter, Game: Arcadia Quest, Theme: Chibis |
| | Primary Name | Arcadia Quest: Inferno – Whole Lotta Lava |
Infos courtesy of boardgamegeek.com. More Infos.
Review: Arcadia Quest Whole Lotta Lava and no love
Final word
Arcadia Quest: Whole Lotta Lava is an inconspicuous box both in size and content. There are three villains, two stories and one angel. All this in a beautiful design, but it may not be enough. The box is great for all Arcadia Quest lovers who are constantly playing it.Two new levels can replace parts of the original story and provide new characters, tasks and skills. All but in limited numbers and thanks to this, the Whole Lotta Lava is just a nice option and not an obligation.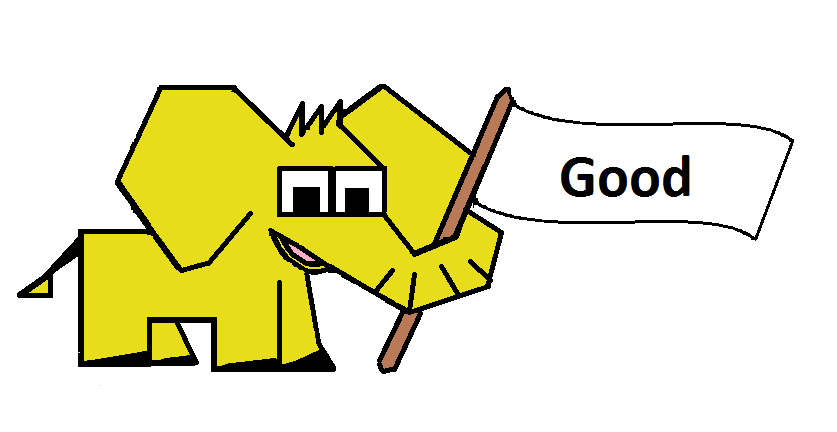 Pros
increase in variability
new enemies
everything's connected