Heroes are mostly irreparable loners. They prefer to fight for themselves and do not want to share glory or gold with anyone. But that changes, because some of them have acquired pets. Some are just for the joy, but most can help them fight the enemy. And such a pet is really good, especially when it comes to your neck from time to time. Pets are a real hit of this season.
For all heroes here, we have a small gift in the form of the promised review of Arcadia Quest: Pets. Their army was set up by Eric M. Lang, Fred Perret, Guilherme Goulart and Thiago Aranha. This new product from Spaghetti Western Games is dated to 2017 and is distributed by Esdevium Games for the European market.
And it does not really matter whether you would like to buy owl, pandas, chameleon, dragon, or cute chick like your little sidekick. Everything is possible and everyone has something to offer. On the lid of the green box full of various small and friendly looking animals. The player is expecting a brand new campaign, which has a total of six adventures. You need to own one of the basic boxes, either the original Arcadia Quest or the Inferno one.
There are two new heroes, three new two-sided dungeon boards and twenty new sharpened monsters. There must also belong some miniatures to these characters. But everyone is most interested in the title little friends. There is a total of twelve distinct ones, together with thirty-six cards in the bundle (three levels for each), including special player boards for these animals and also upgrades cards to make them stronger.
At the beginning of the game, players each choose one of them together with a colored ring. It gets the same color as their heroes base, so its easily distinguishable, who that pet belongs to. And they even do not need to do anything to get them from the start! Each guild player can choose one character as a companion, place a pet board in front of himself with space for two pets and future improvements just like on hero board. Player simply places card with portrait of his new little friend on it and prepares its corresponding miniature.
Each such pet has its own statistics – defense number, life points and special ability. There is also a level from one to three on each card. And as these little hairy friends become more experienced, they are also becoming stronger. Their statistics change, but above all their abilities.
Pet miniature starts in the same spot as other heroes of the guild. On top of activating their hero, players can also use their pet's actions in their turn. But none of them can attack. They are not so wild and are much more vulnerable without armor and weapons to fight. Instead, they can move (three points to spend), open and close doors and above all use their abilities. They usually need to be close to their owners to trigger them.
They are so tiny, that there is a lot of things, they are not able to do. They can not reveal or pick up any map elements or attack monsters. Animals do not block the view and won't even make spaces on the board occupied. There can be unlimited number of them anywhere. They are simply such dirty agents, who are also very unpleasant to rivals. Enemy players will surely take any opportunity to attack unfriendly pets. With their attacks, they can scatter their points of life (not too many of them) to scratch. None of the participants gets any reward for KO of an enemy pet and it may return to the map during the next resting phase of its guild.
During the game, you can spend finance (three coins) to improve your pet and replace the character portrait card with a new, stronger version of the second or third level. It gets stronger (usually the same sklil text, only higher numbers) and also strengthens in terms of defense or live points. But that's not the only way to improve your little friends. Players can also buy special items (or get as reward) to make them more powerful. There is a place for these cards at the bottom of player board.
However, its possible to have even two pets in your team. There are two positions ready. The other one can be tamed and made friendly from one of the wild animals, that are lurking around the dungon. Pets have a general enemy card with a pet silhouette and an unknown identity, representing them all. Real wild animals are selected by players, who will draw required number of small jagged opponents from the unused pet cards at the beginning of each scenario. Only one player can capture pet in each game, because all the others will run away! This is a great element, that adds another race to the game as players want more pets on their team.
It has to be said that the role of pets is simply great. Whole game has thanks to them a completely different touch. And not just because they are absolutely amazing and cute, but also because of their individual improvements and new possibilities.
It is these zonal skills, that add new levels of tactics. Whether it strengthens attack, defenses or gives other benefits, it is always necessary to count with them. And for the enemy, they can be really unpleasant, so they are willing to go on a hunt for pets. Even two of the new task cards, that are needed to win the whole match, are about pets. But it is also worth mentioning, that their actions include opening doors and thus allow unexpected attacks.
However, these pets are not limited to a new box! Players can use new creatures even with any older box to make their experiences even more interesting. The authors have released their fantasy, so besides the expected wolves, we also get a unicorn or a fighting turtle. The total selection is wide and everyone can find their favorite.
And still, animals are not the only new thing, that this expansion offers. Players will receive new cards into existing decks, which will improve the variability a bit. And then there is of course the aforementioned new campaign. Players will love to play through it as they can improve their heroes. For marking their accomplishments during these linked adventures, there is also a booklet with the appropriate boxes. Each scenario has two variants depending on basic box you choose to play with. And this in itself multiplies initial variability by two. But as we have mentioned a few times, even repeated play is definitely nothing to be afraid of in Arcadia Quest.
As opposed to larger games from this world, this campaign is strictly linear, so there is no choice to branch the story based on player's wishes. The adventure itself has a simple plot about a witch and it's more about the experience itself. But one of the new challenges in each adventure is ability to get a title, that will then give its holder an advantage for the rest of the campaign. And it does not necessarily have to be a winning player, who receives it, making up problem of stronger player getting even stronger by victory.
Scenarios themselves are no different from their previous games. So you'll enjoy a little more than an hour of adventure for each attempt. This is getting up to something like six hours per scenario, and that's a solid number. Setup of the whole game is a bit tedious due to the large amoung of deployment of miniatures and components, which is even more obvious in this expansion.
Arcadia Quest: Pets is an excellent expansion, that does not unnecessarily surpass the basic game but it adds luxurious new things. Few of the fans of the original AQ would resist to the possibility of enhancing their heroes' lineup with great new creatures and their even better miniatures. There are also some new well-designed monsters, although there is only a few of those. The overall impression of Arcadia Quest: Pets is nevertheless really great!
Designer
Thiago Aranha, Guilherme Goulart, Eric M. Lang, Fred Perret
Artist
Andrea Cofrancesco, Mathieu Harlaut
Publisher
CMON Global Limited, Edge Entertainment, Spaghetti Western Games
Year Published
2017
# of Players
2 - 4
User Suggested # of Players
Best with 4 players
Recommended with 2, 3, 4 players
(2 voters)
Playing Time
120
Mfg Suggested Ages
8 and up
Category
Adventure, Expansion for Base-game, Fantasy, Fighting, Miniatures
Mechanic
Dice Rolling, Grid Movement, Modular Board, Variable Player Powers
Expansion
Starcadia Quest: Showdown, Arcadia Quest, Arcadia Quest: Inferno
Family
Components: Miniatures, Crowdfunding: Kickstarter, Game: Arcadia Quest, Mechanism: Campaign Games, Theme: Anime / Manga, Theme: Chibis
Primary Name
Arcadia Quest: Pets
Alternate Names
Arcadia Quest: Familiers, Arcadia Quest: Mascotas
Infos courtesy of boardgamegeek.com. More Infos.
Review: Arcadia Quest Pets – friend for every hero
Final word
Arcadia Quest: Pets is the best expansion of this game, which is not playable separately. It offers novelty in the form of small characters who are not the heroes, but just their furry little friends. Pets are a great tactical enrichment that adds fresh breath to the match, including possibility of upgrading. The box brings also a new campaign, which is excellent. Arcadia Quest: Pets is exactly the way Arcadia Quest should go in the future!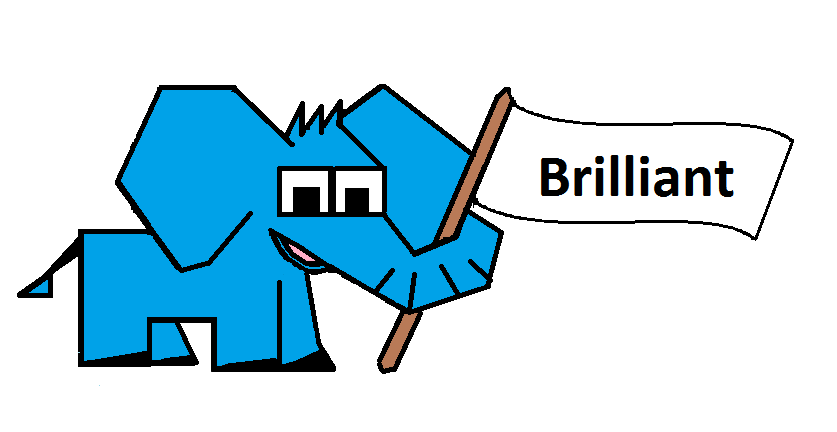 Pros
lovely pet miniatures
and their tactical possibilities
new campaign
news is not at the expense of the gameplay
enrichment for other decks