Drug companies are only traders, who are concerned about their profits. If you did not believe it, now you should. Human health is secondary and sometimes even third. The most popular place for such a potion mixer is a Marketplace, where he buys a lot of really rare ingredients and often below cost. And only with them can he begin earning and making liquified magic.
That was perhaps profession (maybe in previous life?) of designer of Apotheca board game, subtitled Secret Potion Society. His name is Andrew Federspiel. His whole creation oversaw companies Renegade Game Studios and Knapsack Games. Game was published in 2016 in USA and European distribution is done by Esdevium Games.
The more we wonder, what large square box contains. It is very dark and we can see pharmacist on the cover. But he is not mixing potion for himself, but instead for the soldier, who is guarding him from behind. We will fortunately be our own masters. And all our effort will begin on a large folding board. Player will also find a number of potions tiles, which come in several different colors, while their back side is the same. To mix a potion, you will need more gear, a set of valuable stones (dozen of rubies, sapphires and topaz), fifteen pharmacier cards, four elongated production stations boards and few tokens.
At the beginning of the game, players equip the common plan with several potion tiles (in the corners and in the middle). Everyone then gets one pharmacist as his helper. Other character cards create offer in the pharmacy aisle out of cards attached to small elongated board. Now this is at the same time also a place, where all precious stones start the game – above the corresponding color station. All tiles are placed aside in several face down piles.
In turn, each player has choice of four actions, but can choose only two of them. The main one is to reveal identity of one of tiles lying face down on the board. It got on the board through other action, where player picks up upper tile from the reservoir, looks at it and places it anywhere on the market (board). The plate should be pointing with its arrow towards player, who put it into play.
With help of addition and removal of pieces, players are trying to create combinations of the same color in a row or column. Specifically, there must be a minimum of three identical potions. Player, who creates such combination gets the tiles and puts whole set on one of his pharmacists. This one is satisfied, buys the potions, goes home, but player keeps his card and it provides him victory points. Players can recruit new doctors from offer by to sacrificing precious stones and later in the game, use their special abilities.
Game continues by creating new combos and satisfying demand for potions. But only one can win. Celebrating will be the player, who succeeds in pleasing three customers and sends them home with a supply of potions. That player immediately becomes the winner.
Apotheca is a game of mixing potions and that is the only thing, you can do. It is the one real way to win, whether you are placing potions in a row knowingly or other players do it for you. Everyone knows only their part of the puzzle (tiles he placed), but may rotate any potion, hoping to achieve the same outcome. You can take risks or play on yourself and your abilities.
An important element are of course the abilities of pharmacists, that allow potions to slide on market map, switch, even affect more potions at once, sometimes all of them. Players must take these capabilities into account already, when they hire new pharmacists. Their demands are not tied to color, so the acquisition of these cards is really subject to what is suitable for whose tactics.
When you think about it, Apotheca is actually a variant of Tash-Kalar. Even here, you are creating patterns, but blocks can change and be moved. But that does not mean, that game is purely tactical, and without a significant luck. Quite the contrary, because the position of many pieces is a secret to you and players usually do not have all the information needed to make the right call.
Individual matches are sufficiently variable. Pharmacists cards are dealt differently every time. Starting ability then influences your overall impression and chances, but the main differentiating factor is of course always different disposition of potions. Whenever the market is completely filled, players must remove one color entirely (randomly determined by the color of the top tile in drawing pile).
Everything is finally really about creating rows and columns. Players do not need a lot of time to make their move, because they have option to peek on identity of tiles, which are directed to them with an arrow (placed by them). Whole game is really fast and it only takes half an hour to complete. This is a pleasant surprise and makes Apotheca a good entry game.
Rules have described two more options to play. In the first version, players can build potions solo and try to overcome best score. Solo variations of this type in our perception do not have too many supporters and this is just a small bonus. On the other hand, version of all against one master is interesting and well balanced.
Apotheca is abstract tactical game. If you seek a strong theme game, you should look else. But if you like to bluff and think, then this might be the right place. Its all happening in a very nice environment, because processing is well done. Overall, Apotheca is definitely fun full of hidden situations and important decisions, but still easy to play.
Designer
Andrew Federspiel
Artist
Eduardo Garcia, Phillip Jenné
Publisher
Knapsack Games, Renegade Game Studios
Year Published
2016
# of Players
1 - 4
User Suggested # of Players
Best with 3 players
Recommended with 1, 2, 3, 4 players
(18 voters)
Playing Time
30
Mfg Suggested Ages
13 and up
User Suggested Ages
10 and up
(6 voters)
Language Dependence
Some necessary text - easily memorized or small crib sheet
(2 voters)
Category
Abstract Strategy, Bluffing, Deduction, Puzzle
Mechanic
Action Points, Grid Movement, Team-Based Game, Variable Player Powers
Expansion
Apotheca: Tima the Red Promo Card, Santa's Renegades
Family
Components: 4 x 4 Grids, Crowdfunding: Kickstarter
Primary Name
Apotheca
Infos courtesy of boardgamegeek.com. More Infos.
Review: Apotheca – making liquified magic
Final word
Apotheca is an interesting game about creating a series of three potions. Pharmacists then go home with them happily and player as businessman is now closer to victory. But it first requires good positioning of tiles with potions and having a little luck in uncovering tiles of opponent. The game contains elements of luck, bluffing and tactics. All together, they form an interesting mix, that plays very dynamically and is over within half an hour. Apotheca certainly does not disappoint players looking for something new in abstract games or something quick.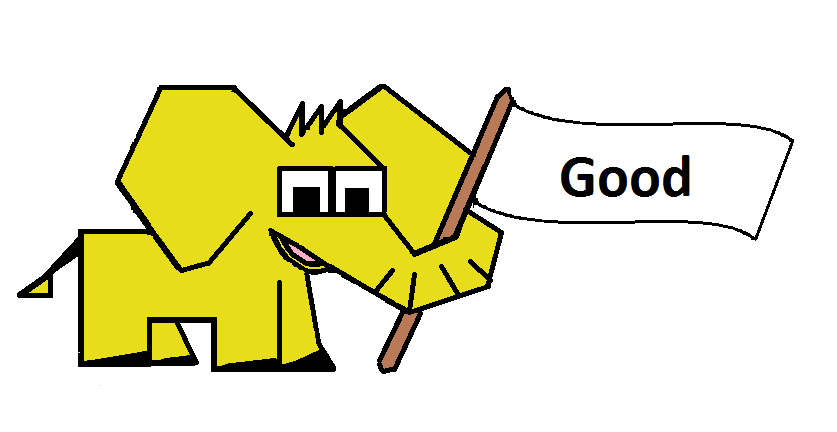 Pros
processing
game speed
more options
various abilities of pharmacist characters
bluffing
for beginners
Cons
luck in abstract game (problem for hardcore fans of abstract games)