The Pyramids are a great attraction for pilgrims from all over Egypt. They want to pay tribute to Pharaoh. Once they are there, they will definitely want to take some souvenir home to their children. They will pay with anything they have in their pockets: precious stones, food, skin of animals. It is all a matter of negotiation and bargaining. So let's do it!
We move to Egypt thanks to the Ankh'or board game, which was prepared for all players by three designers, leading with a name Sébastien Pauchon. Frank Crittin and Grégoire Largey also worked with him. Surprisingly, the game has nothing to do with Gameworks, but comes under the Space Cowboys logo. The graphics were taken care of by Gaël Lannurien and the game also reached the European market in the same year 2019 under the auspices of Esdevium Games.
On the lid we see one of the merchants who is currently promoting their goods. The box is small, but just enough to fit the elongated game board folded in half with many round holes in it. Players randomly place shuffled fifteen prize tokens and pop them into these openings to create random prices. At the top of the board, a stack of colored resource tokens is created, in columns of four copies, depending on the color. Next to the board, rivals together create two stacks of tiles, of which the first six are revealed and placed under the spaces on the board. The overall impression will be completed by a set of dozen bonus tokens, that will wait nearby for their chance.
Players alternate in very fast turns, with a choice of two simple actions. They can only perform one of them every round and then immediately pass the word on to the next player in sequence. Both actions require decision-making and knowledge of what to do next. Actions are strongly interconnected. The first choice is for player to pick up three tokens from the menu.
With these resources, player can then purchase one of the tiles on the menu. The price is determined by icons on the game board, it varies with each game and is therefore not written directly on the board. The player puts the bought tile in front of him. In doing so, they purchase all the artifacts and spread them to form rows and columns. And with their help, each participant tries to create groups to score. The most profitable at first are clusters of five pieces of the same color or symbol, for which he immediately receives a bonus in the form of a pyramid bonus token.
In order to earn money, each participant must be aware that he may never hold more than five colored resources. An exception is Ankh tokens, which has even more strict limit: player may never have more than two at a time. This limitation is important, because the Egyptian cross allows them to perform a bonus action at the end of the turn – to add pieces to the common offer (which is not replenished differently) or to move his already placed tile in a different spot.
As soon as one of the players incorporates thirteenth piece into his building, the game is over. Players add up victory points from their tiles on the table, adding the value of the pyramid tokens. In addition, color and animal groups provide rewards again, with as many points as the size of their group, with a couple already scored at least for a little. In addition to this, players add points for any remaining resources, and the total value determines who is the winner.
Ankh'or is a game about resources and their spending, but above all a positional game with purchased tiles. Yes, you may say, that is not original with its theme, but fortunately it provides clever mechanism and grace, that makes it a great fun anyway. No matter how many similar games you have played before (such as the splendid Splendor).
The Egyptian theme already points us in the direction (together with designer's name), that game can be viewed a bit as a free sequel to series of trade games, that contains Jaipur and Sobek. What is very unusual, however, are the variable prices for positions in every game. The price tokens are distributed randomly each time, so it may happen that a position costs only several resources of one type or more than one tile position has the same price. Interesting situations are plenty and replayability thanks to these possibilities shine.
What distinguishes this news from the competition is a seemingly inconspicuous bonus action. The entire game is called based on these small ankh tiles, which could be taken as a little hint. The ankh and its use can have a big influence on the overall result of the game. Players not only slide the existing offer to the left and thus change their prices, filling empty spaces with new tiles from the stacks. But these new tiles can be ordered according to their wishes, allowing them to suit the resource costs based on their plans.
Gaining points is just about what pieces the player manages to catch. Only with them can he create the necessary groups and they will score points at the end of the game and separate him from the competition. In the course of the game, it is even possible to place the tiles in the second floor and thereby further increase the groups of connected colors or symbols.
Processing is great and will please everyone who buys the game. Although the game forces players to think, it will not last more than half an hour. This is a beautiful number, that will certainly please you, providing a relaxed and filler feel. Whether you play in two, three or four. This game can handle all the numbers without losing the flower.
Ankh'or is an elegant little game, in which everything revolves around raw materials and their use. So a lot of thinking and planning is waiting for the players to make everything look their way. But the needs of others also come into play, so you can never know exactly how things happen. The elegance of Ankh'or works from start to finish line, so if you like a game like this, then this is your top hit for 2019.
Designer
Frank Crittin, Grégoire Largey, Sébastien Pauchon
Artist
Gaël Lannurien
Publisher
Space Cowboys, Gém Klub Kft., Hobby Japan, JD Éditions, Korea Boardgames Co., Ltd.
Year Published
2019
# of Players
2 - 4
User Suggested # of Players
Best with 4 players
Recommended with 2, 3, 4 players
(20 voters)
Playing Time
30
Mfg Suggested Ages
8 and up
User Suggested Ages
8 and up
(7 voters)
Language Dependence
No necessary in-game text
(5 voters)
Category
Animals, Mythology
Mechanic
Open Drafting, Pattern Building, Set Collection, Tile Placement
Family
Ancient: Egypt, Country: Egypt, Series: Two-player games (Space Cowboys)
Primary Name
Ankh'or
Alternate Names
Ankh'or: A Nílus-völgy kalmárjai, アンクォール, 황금 앙크
Infos courtesy of boardgamegeek.com. More Infos.
Review: Ankh'or – diamonds for pharaoh
Final word
Ankh'or is a that type of hard-to-find game. It is clear, that he takes a lot of ideas from older games, but offers enough of his own to be different. Its interesting enough to stand by its own in your gaming group offer, so it really deserves a place on your shelf. This game will give you a lot to think about, but still remains easy to learn, setup and play. Even the game time is really pleasant. Ankh'or is an excellent trip to Egypt, that you will often like to repeat.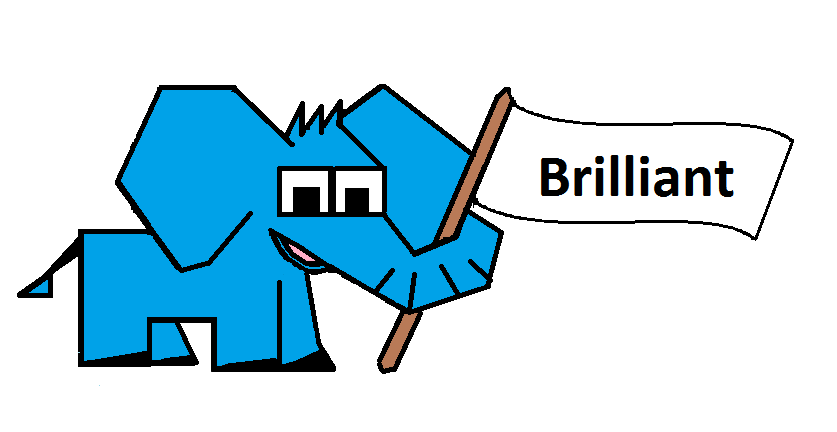 Pros
the action of the cross ankh is really interesting
variable prices for each match
processing
great in all numbers
elegance and simplicity