The war is over. I can still hear all those lasers whizzing around me, when I fall asleep. But I had to leave the cockpit and learn new things. Now, I am leading a team of designers, because the government decided, that I should be in charge of building a base with my experience of outer space. And each of the allied races wants to have the best station for himself. Tough construction duel begins..
Card game Among the Stars as well as the building in space finally arrived in our office, three years after its release in 2011. This will be the second creation of Greek publishing house Artipia Games (our first was Briefcase – review), this time in collaboration with Stronghold Games. The author of the game is Vangelis Bagiartakis, but his game would not look so flashy, if it was not for work of Odysseus Stamoglou and Antonis Papantoniou, illustrators of the game.
The game is hidden in dark, with stars interwoven box, which is filled mainly with cards. They have a square shape and are in total more than 150. Most of them are some of the buildings, which can be used to enrich your magnificent work. Such buildings have their price in credits (and energy cubes), but also a reward in the form of victory points in the lower left corner. Most of them also have some ability, whether immediate or adding to victory points at the end of the game.
And while we said energy, there are really transparent cubes for it. Credits are represented by round tokens of two values, each player has then his small colored hexagonal token. And eight space races are made of cardboard as well. They function as an optional expansion to the basic game, which adds new possibilities to players. All rivals have together one scoring board, that can accommodate up to fifty victory points, together with turn indicator.
The entire game is divided into four years, throughout you will be in orbit to do really amazing work. At the beginning of the game, it is important to sort out cards according to number of players. Player puts a token of chosen color on scoring board and also prepare the basic deck of reactors. One large home reactor serves as starting equipment of each participant. Players also receive two cubes of energy, that belong to this building. Everyone gets a random race board and four objectives are also revealed for all to see.
At the beginning of each of the four years, gamers get ten credits, but also six building cards from shuffled deck. They are also counting down the time until end of the year. Once players run out of cards in their hands, round ends.
All players simultaneously choose (secretly) one building card, which they would like to include in their space complex. Only together they reveal their choice, pay construction costs and game can continue. But sometimes, you may want to build a new reactor, which is the only source of energy. It is done by simply discarding the played location card, paying one credit and attaching a new power station to complex.
Once players join a new building (or receive three credits for discarding card, which is the third available option), all remaining cards are handed over to their rival sitting to the left. They alone also get a new set of cards from a neighbor on the other side and they can continue. Again, everybody chooses one of the actions necessary, out of locations, which were left to him.
Most of the buildings give opportunity to gain additional victory points. Only the right combination of skills allows a player at the end of the fourth year to win. To his collected points for the cards, which were added up during a game, a player puts even more points for accomplishing common objectives. Whoever won the construction heyday (with most victory points) is the winner.
Among the Stars is an interesting card game, that is very simple and is completely dominated by draft mechanic. Players must conform everything to sending cards out and receiving back others from opponent. In doing so, you see station growing in front of you from the first egg in the form of starting reactor up to the living area in the end.
With its drafting mechanism, game is full of tough decisions. Players must weigh very well, which card to use, because all others would disappear for a long time. Sometimes, you will be holding more suitable cards, but you can only use one of them. You can hope to get it back after few turns, but there is no guarantee in that. Here is crucial to track others and tactics they have chosen. Individual cards have their own rules and often even determine a position, where to put it to bring a sweet reward.
Opponents come into play now. Best control of development of the game can you experience with two, where everything works perfectly. Even better is game in greater numbers, it is more difficult on tactics and game becomes more unpredictable and harder. Games are therefore always different. Especially, if we look at the game in two, for which there are two different variants in rulebook. We really enjoy it with two and you will most certainly appreciate the game in this number as well.
But experience remains great even in bigger numbers, precisely because individual rounds are quick – all players use and build cards simultaneously. Most jams in fluency come from players choosing, which cards to send to their neighbour. Nevertheless, it is better to check at the end of the year, if all buildings conform to rules. Many building limitations are intertwined and it is not hard to make a mistake somewhere (for example buildings have to be powered and payed for from reactor near them), which then can be expensive for you (paying a fee).
Games last reasonable sixty minutes, but it also means, that this will not be some relaxing pleasure. Matches are quite difficult to think through. Rules are still very accessible and the game is suitable for beginners, but because of text amount, they must speak English. Several modules allow players to determine the complexity of the game by themselves. Just add race and objectives and the game becomes significantly more challenging.
In the description of the rules, we have described the easiest option. It is quiet and good to learn. But lacks any confrontation between rivals. But there are also cards of disagreements hidden inside the box. These are mixed into the locations deck and allow players to hurt each other. The game also receives an unpredictable element like this, which can satisfy some more than others. And that is why there is such a choice, because subtle fights take place even in the classical version without this expansion. It is not just about playing on your own turf, as you would expect, but you can very easily influence what options others receive.
Among the Stars is easy to play, but it certainly is not easy to win. The game offers many paths to victory, and you always have the choice of a sufficient number of options, although luck in cards draw limits you. Its effect is the same for everyone, because cards will not remain in your hand, but instead move between players. Among the Stars is a very nice game with sci-fi themed space building, which is not hard to learn and easy to enjoy.
Designer
Vangelis Bagiartakis
Artist
Antonis Papantoniou, Odysseas Stamoglou, Rafał Szyma
Publisher
Artipia Games, Portal Games, Schwerkraft-Verlag, Stronghold Games
Year Published
2012
# of Players
2 - 4
User Suggested # of Players
Best with 4+ players
Recommended with 2, 3, 4 players
(105 voters)
Playing Time
30
Mfg Suggested Ages
12 and up
User Suggested Ages
10 and up
(23 voters)
Language Dependence
Moderate in-game text - needs crib sheet or paste ups
(31 voters)
Category
Card Game, City Building, Science Fiction
Mechanic
Closed Drafting, Open Drafting, Simultaneous Action Selection, Tile Placement, Variable Player Powers
Expansion
Among the Stars: Ambassadorial Shuttle, Among the Stars: Consulting Firm, Among the Stars: Expanding the Alliance, Among the Stars: Hythian, Among the Stars: Indiegogo Promos, Among the Stars: Intelligence Agency, Among the Stars: Lost and Found Promo Card, Among the Stars: Pre-order Promo Cards, Among the Stars: Section Seal, Among the Stars: Space Farms, Among the Stars: Stretch Rewards, Among the Stars: The Ambassadors, Among the Stars: Wiss, Artipia Games: The Promo Pack, Pośród Gwiazd: Zestaw 7 dodatkowych kart
Family
Crowdfunding: Indiegogo, Crowdfunding: Kickstarter, Game: Among the Stars, Mechanism: Tableau Building
Primary Name
Among the Stars
Alternate Names
Pośród Gwiazd
Infos courtesy of boardgamegeek.com. More Infos.
Review: Among the Stars – building near stars
Final word
Among the Stars will put you in the lead of building a station, that is really rising up from square cards in front of you. While you have these in your hands, you will pass them to your rivals only after one played turn (one used card). And you get another set for yourself. This creates constantly changing situations in the game, forcing the player to be on guard and plan well in advance. The game is full of tough decisions, but it does not take somehow insidiously long. On the accessibility, it also adds easy rules (quite aside from a lot of text and icons) and the fact, that it works perfectly in all available numbers. Basic box still contains enough expanding options and games are always different due to the draft. Among the Stars looks really good, so you can easily place it among your own stars.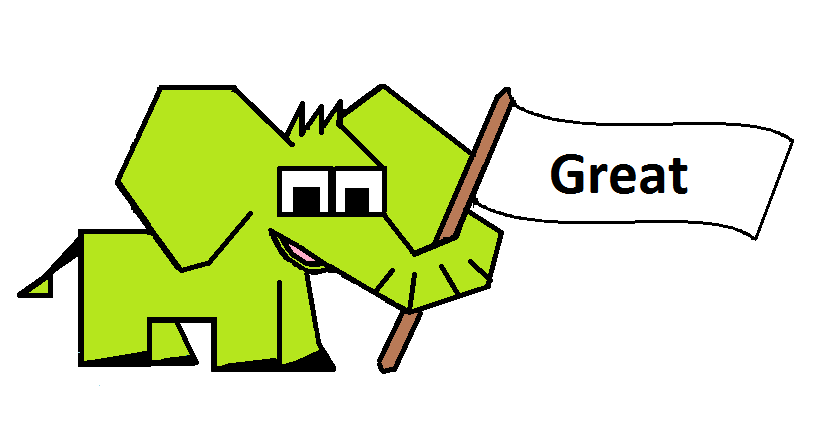 Pros
simple rules
draft works great
planning
chance to play with more or less conflicts
two variants for two
nice graphics
interesting building rules
all play together
Cons
its difficult to follow all construction rules
sometimes longer turns (with thinking players)
topic too unrelated to the game