Life on the plateau near Lake Titicaca is not easy. Environment here is inhospitable, although most of the year, there are stable twenty degrees and the seasons differ only, if the sun is shining or if its raining. Our best friends are alpacas, which feed and heats us. Welcome to the land of the Incas.
Foreign country, where most of us have never been (in reality or on the table), Altiplano is making a story in new board game. This was created by Reiner Stockhausen, and Klemens Franz has created its illustrations. The complete result came to the players at the Spiel 2017 fair in Essen, where the game was first presented. It is thanks to dlp games publishing house (Citrus, Key West) as a follow up on their Orleans hit.
The whole box is covered with traditional Peruvian patterns, where green, yellow and red are dominating colors. And in the forefront of this knitted fabric, the most important main character is looking at you on the lid – shaggy cowling alpaca lama. The outside of the box does not look enormously. Perhaps because of the stripes, because after you open the packaging, you can see at a closer look, that it is higher than usual boxes of this elongated dimension.
And this time it really needed. There is a huge flood of cardboard components of different sizes. The basics of everything are locations – six boards, that players randomly set up into a circle. This makes it possible to always move forward or backwards in town, and gradually move through different places. These various shapes are equipped at start with cards (ships, houses, orders) and tokens of raw materials (wood, wool, fish, etc.), that can be gathered there. In addition to this map, players will also expand a cardboard stripe, where they must put tiles into stack sorted by letters A, B, C, D (removes the pieces that are for a higher number of participants).
Together with six locations, there is also a road in the circle where the players place their markers. Before that, they need to choose the color from which they get one pawn. They can place it on any location, where their pilgrimage will begin. Every player's equipment also includes large storage and event boards, a cardboard container, bag, and a cart. Cart has to be placed on his action board. Players will also get assigned roles at random, and they will determine starting raw materials. They all take apropriate tokens and put in their bag (except coins).
At the beginning of each round, all players will reach into their sack and draw a few round tokens. Their number depends on the amount of free planning boxes, where players place raw materials immediately after being drawn. They initially have four free spaces and other four are locked. Even before the draw, player can still move one of the tokens back to the planning position from action spaces of locations. If the drawer has nothing to draw anymore (sack is empty), he will return used tokens, that were stored in his cardboard container from previous rounds.
Players then proceed to the second phase of the round, moving their tokens from planning spaces in the lower right corner to a variety of action positions on the player's board. These show different environments and correspond to locations on a common board. In individual locations, symbols indicate what raw materials are needed to produce other products or constructions. In addition to these positions on the board, players can also do trade action on their role cards and later they can also add additional actions in the form of purchased expanding tiles.
Only then is the main phase of the action. In that case, players alternate in turns in clockwise order to make available action, but that can be done only in the location, where the player's figure is currently standing. Player takes back all of the raw material tokens he has used and puts them in the container, as well as any newly acquired tokens. In addition to the raw materials, it is sometimes necessary to spend coins, that each one is gathering next to his board. Players continue as long as they wish and have resources to spend.
There is a great variety of options: transform your raw materials into better ones or to create other objects. So players on the farm produce food, wool or cloth using alpaca tokens and food. They collect wood (for food) in the woods, get food at the harbor at no cost, or stone and silver in the mine. They can also build a boat or a house, that provides a certain amount of victory points.
First interesting exception is a village, that can be used to store goods. Any raw material tokens is moved to player's warehouse. Each type has to be stored in a special line, so players gradually fill up their storage space. However, all participants may also collect orders, complete them or sell for goods.
In order to make multiple actions in different locations in one round, players need to move their character first. They can walk on foot and always move around one space at the price of one meal. Or they can use their cart for faster movement (up to three positions). They have only one at the beginning of the game and it can only be used once per round. Of course, more carts can be purchased over time. Similarly, planning can be improved (more spaces unlocked) if a player builds a stone and wooden road.
So the game continues with the planning of new tokens and the actions that make players enrich their assets. Once resources on one location are empty, game ends with the current round. Then it's time to score. For more valuable raw materials (for example, silver, cloth, or wood), players will get points. After doing so, they add bonuses for boats and houses, finished orders and completed rows in their warehouse. Whoever has the most points is the best Peruvian farmer.
Altiplano is a luxurious strategy game. You'll get a hint of its luxury, when you first lay it on your desk and start studying the rules. And progress of the game will confirm this belief. In the middle of the whole match, there is building your own sets of material tokens. With the help of them, you can get additional resources, fill the warehouse and assemble orders. You need to do all this to get victory points.
Setup results in a little different starting conditions for every player. At the same time, it means that each participant has his or her own path to success, that he should follow. This is his given path, and if he wants to invest efficiently, he should not simply run out of this designated direction. This may make you feel less about freedom in this game. Fortunately, however, the player has enough options to influence it all, because he never knows exactly what tokens will he draw. The start is similar, but over time, paths of matches are curved to new horizons.
In the first match, you will be scratching game's surface and do not penetrate to the true depth of all possible decisions and connections. There are more ways to get points, and you need to learn the right combinations. As a result, this is of course only an optimization game, which does not suit some players. But that does not mean the game could not be fun. Additionally, even if you make a mistake at times, it does not mean, it can not be corrected. This game is just for ordinary people, who want to have fun. Not some crazy counters, who avoid any mistakes.
A major problem is number of players. The only useable are matches in two and three rivals, because then game grows not only in the overall length, but also in waiting for the next turn. This increases really inappropriately and makes Altiplano practically unplayable. But if you are looking for an excellent game for two (or three) with planning emphasis, you do not like classic deckbuilding, but you are interested in influencing your action possibilities, then this game is a great choice. You should expect the ending of farming in around eighty minutes (two), while with four players, you should count realistically with a time, that is significantly longer than two hours. At five then the time exceeds three hours, which is really too much.
There is also a conflict connected to player experience. And there is virtually zero of conflict in this game. The only time you compete with the players are mission cards. These are optional extensions. At the beginning, each of the opponents gets two cards with tasks, that are kept secret and try to meet them. They offer an goal, that the player wants to be the first in. Completed tasks then provide victory points. Because they are secret, we recommend their inclusion because they make interesting reversals at the end of the duel and they are not prolonging the game.
Theme is chosen well and makes the game interesting at first glance. Still, the mechanisms themselves do not have anything to do with visiting Peru and you could as well be colonizing some remote planet. However, graphics and all processing work, and the game has a solid wow effect thanks to lots of components and colors.
Altiplano is one of the most interesting board games, that were presented at the Spiel 2017 Fair in Essen this year. Many people said that and its true. It is more complex, than the competitive Azul, which was in first place. Altiplano gains plus points thanks to a unique theme. The game is full of interesting choices, linking mechanisms and bag building mechanic, which is the icing on the cake. Altiplano is a great strategy game, which is only embarassed by game time in a larger number of players.
Designer
Reiner Stockhausen
Artist
Klemens Franz, Jeff Oglesby
Publisher
dlp games, Arclight Games, Arrakis Games, Baldar, GaGa Games, Giochix.it, MeepleBR, Pixie Games, Reflexshop, Renegade Game Studios, Surfin' Meeple China, White Goblin Games
Year Published
2017
# of Players
2 - 5
User Suggested # of Players
Best with 5+ players
Recommended with 2, 3, 4 players
(155 voters)
Playing Time
120
Mfg Suggested Ages
12 and up
User Suggested Ages
12 and up
(28 voters)
Language Dependence
No necessary in-game text
(12 voters)
Category
Economic
Mechanic
Action Points, Contracts, Deck, Bag, and Pool Building, Modular Board, Open Drafting, Tile Placement, Turn Order: Progressive, Variable Player Powers, Variable Set-up
Expansion
Altiplano: Alpaca Rider Role Tile, Altiplano: Sunny Days, Altiplano: The Traveler, Deutscher Spielepreis 2018 Goodie Box
Family
Digital Implementations: Tabletopia, Game: Altiplano, Mountains: Andes
Primary Name
Altiplano
Alternate Names
Альтиплано, ボードゲーム アルティプラーノ, 南美高原
Infos courtesy of boardgamegeek.com. More Infos.
Review: Altiplano – just a regular day in Peru
Final word
Altiplano is a nicely advanced strategy game, in which you build the content of your bag. It provides lots of interesting choices, ways to get victory points and everything looks beautiful. But the game takes too long, and in highest numbers, it makes it virtually unplayable. But despite this shortcoming, it's really great in two and three. They can also be the variable starting conditions for each player. Altiplano is a joy to play, if you are looking for something more challenging and do not mind sacrificing a little more time.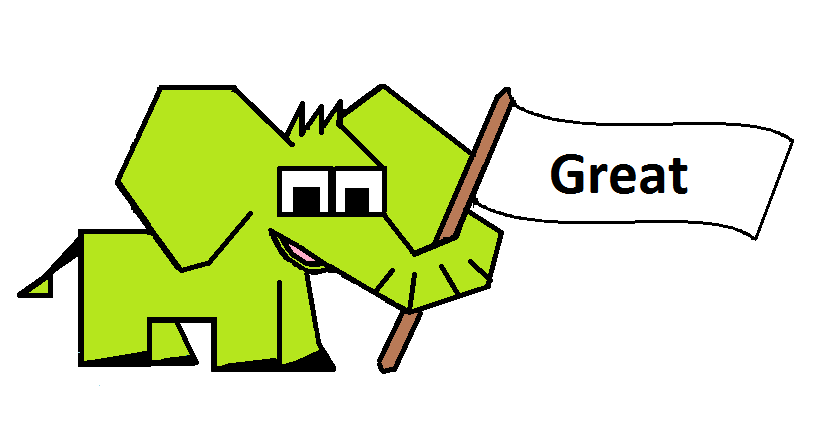 Pros
pile of options
beautiful theme
fun planning
version with secret missions
building tokens in a bag
great impression of the spread game
lots of points gain points
variable starting conditions
lamas
one mistake will not cost you whole game
Cons
in five unplayable (long waiting for turns)
long matches
virtually no conflict
theme is just for decoration