Imagine that you have a garden. It's not that hard, right? You grow a lot of quaint flowers there. Such that, if some strange and ordinary man came to visit, his eyes would fall out of sockets. Some flowers have shape of shoes, other grow in breadth and several become flamy from the sunshine.
You are an alchemist. One of gifted natural scientists in town. In place of food pantry you have spider legs, deer antlers and mouse tails. Everything nicely arranged. But you are still at the beginning of the journey. You are longing to become the greatest alchemist in the Joined Kingdom, you just need the opportunity. And now finally you chance is here – king arrives in town this week. You must ensure, that your paths will cross. But you are not alone in your efforts, other alchemists are going for the same thing. And now the fight begins..
Alchemicus is a board game, that came to us from Poland and is engaged in the world of alchemists, just like for example Kazaam (review available only in Czech), which has even the same country of origin. It would almost seem, that Poland is home to such natural magicians. One of them would then probably be author of this game, Andrzej Kozakowski . Game was published in 2009, under the auspices of Ace of Brains and SINONIS company.
The whole game is hiding from you at the beginning in a small box, that has a tilting top with handles at the front of the box. We like this system. There is a group of alchemists on the lid, which are present of course also within in a form of plastic miniatures in different colors for each of players.
Whole 2D dimension of the box is filled by a game board, where everything will take place. It provides an interesting circular layout of two concentric circles. Outer slices are devoted to individual actions, which are available in the game and within the circle, there is location for the "spirit of transmutation", which will block every move in one room.
You can also find a deck of 140 cards in the box composed of several different species – specifically ten separate kinds. All of them are hidden in three paper boxes, which looks kinda nice. You fill find eighteen of the most frequently used type and ten of the most precious. In conclusion, we have only tokens of fame left and they come in the box in three values – one, five and ten. Gameplay of Alchemicus is relatively simple and offers no difficult challenges, that you have to understand in the rules.
Preparation of this game corresponds to its simplicity. Players simply take one figure to represent their alchemist. The player will send him to various places in the city, in order to gain more influence, raw materials and build a new buildings, which will ten enable them to mix more and better resources.
But because players are alchemists, they should have something to begin with. They are alchemists for quite a time now and they have a place to live and operate their craft. Therefore, players will get one garden card (to grow mysterious ingredients) and one stand card, where their products can be sold. They put both cards on the table in front of them, as they represent the constructed buildings. This is the only property with which will players start the game. No chips of fame to start with, but instead a hand of five cards from a shuffled deck. You will be able to use them in the game.
Preparation of the game board is very simple. You place it in the center of the table and in the inner circle, you put a golden alchemist figure in a Labrium field indicating actual state of "the spirit of transmutation." Chips are sorted by values and mixed cards deck is layed next to the board. Each player chooses a place, where he will begin his journey on the board (in the outer ring) and he puts his alchemist there.
The aim of the game is to became the most famous, and get noticed by a King. Whoever first scores twenty points of fame is the winner of it all. And how will you come to it? Of course simply with what alchemists do best – the conversion and sale of rare derived substances.
In his turn, players carry out several activities, as it is customary. It all begins with drawing cards from the pile of game cards. He then adds them to his hand and can use them together with others in just a moment in some action. But first a player must determine, what will he be able to do. To do this, he must move his alchemist figure.
The move is obviously limited – characters can only move in a clockwise direction and only one, two or three slices forward. The player can also move more – four or five places – but he must pay for it a fame point from his supplies. When they are empty, there is no way he can make this big jump.
Now player can perform an action corresponding to the place, where his figure stopped. There are eight of potential actions each turn and include a variety of activities, which move you forward towards victory. You can build any of the cards in your hand, simply by paying the price in the upper right corner. This allows you to use the buildings ability located in the lower parts of the card. Each player can have up to a maximum of twelve buildings. Price is not in money, but instead by discarding so many cards from your hand. This mechanic is popular today, forcing the players sometimes into really difficult decisions during the game.
Of course you can produce some stuff with your factories. You have only one chance to do that at the beginning, because you have a garden bulit. The important thing is that you can only harvest, when the location is empty – there are no materials there (rule applies to mining as well).
Throughout the game, the products are stored in specific places and you need to use events to shift them elsewhere. When you mine some resources, you can move into production – the plants from the garden belongs to a different address, than the ore from the mines. Only then you can take advantage of transmutation and transform basic products into products that can be sold.
The last major event throughout the game is sale. By using different cards, players can trade their products in alchemical workshops. The cards are of different species, and they can be sold in different quantities at different prices. Better are, of course, the more expensive ones. This event is also an exception to the rule about moving of products – you can sell products, no matter where i tis stored. A player can sell their products for cards or for fame, and it depends on a particular stand.
And now all the way lead us to an eventually malicious circle of "the spirit of transmutation" located in the middle. It contains five slices and the center circle. The player who enters field belonging to this action in the outer circle, must move the golden alchemist in the inner circle. There are several rules under which the pawn can be moved. Important is, however, where the figure ends its movement, because this action cannot now be activated by any players, blocking one of the outer circle places.
Once players create enough products and accrue a large amount of fame, the game reaches the twentieth point. Player, who gained it, immediately becomes the winner of the alchemical battle.
Alchemicus is a game, which depends on the capabilities of players from beginning to end. The player must correctly decide on moving their piece, because you can not go back. It is also important to buy and raise buildings, which is partly influenced by chance of draw. Fortunately, a lot of buildings are important for success, so if you draw another one, you can usually use it. At least for paying.
But beware, building construction is paid in cards, so you will have to discard some of them to the paved path to victory. It is this decision-making and use of action at the right time, what is essential for success.
The whole is game significantly affected by the actions blocking, which can be done using the inner circle. This is a really good idea, but also brings with it one disadvantage. To block any action, you must sacrifice your move and also be aware, that this action now will closed for you as well. But the game itself is starting with one place already blocked, so we could consider this activity more of an attempt to unblock a certain action.
If you manage to block a site, that anyone would not mind, it will probably remain blocked for some time. And even though this action was probably the author intention as an interaction between players it served another purpose in our games.
To reduce the chance mentioned from drawing cards out of a shuffled deck, a variant will surely help. I tis located at the end of rules, and it will prepare an offer for the players, always containing five cards. There is also an expansion in the box, containing Noctis expansion and bringing more interaction to it all.
Much depends on the beginning, when a player can make a good start and jump ahead the others. Unfortunately, the entire game takes longer, than should an ordinary board game take. The game ends in a minimum of ninety minutes, which seems too long for this kind of game. Especially towards the end, where the game begins to repeat and is about manufacturing substances. The longest is the beginning, before you can build a good alchemy engine for yourself.
Moreover, we see only one path leading to victory. If a player deviates from it, he has only a little chance of winning. And so all decisions are actually tied. In the first game you will not see it so clearly, but when you play the game more, you will find matches very similar.
Alchemicus processing is nice. Illustration on the board are a fit, all the complementary pieces of alchemist figures are interesting and big. And cards are nice as well. From this perspective, there is therefore nothing to complain about.
Alchemicus is a strategic board game, where you want to become an alchemist. It works nicely, and offers some interesting ideas. Unfortunately, only one way leads to victory and the game lasts too long for its family character. We can only recommend the game, if you are a passionate alchemist yourself.
Infos courtesy of boardgamegeek.com. More Infos.
Review: Alchemicus – how to make gold from stone
Final word
Alchemicus is a game, which should be focused on families. But family entertainment should look a little bit different. The match should definitely not last more than one hour. You will be able to complete Alchemicus in about ninety minutes. And the game should be replayable for more than few matches. You will find only one way leading to victory and that is not enough. Yes, you have several strategic options, which can you follow, but you are always following the same pattern in the end. It is a shame, because Alchemicus contains interesting ideas with action blocking, lots of cards and even an expansion. But regarding this game, we can say YES to you only, when you are an alchemist BEGINNER.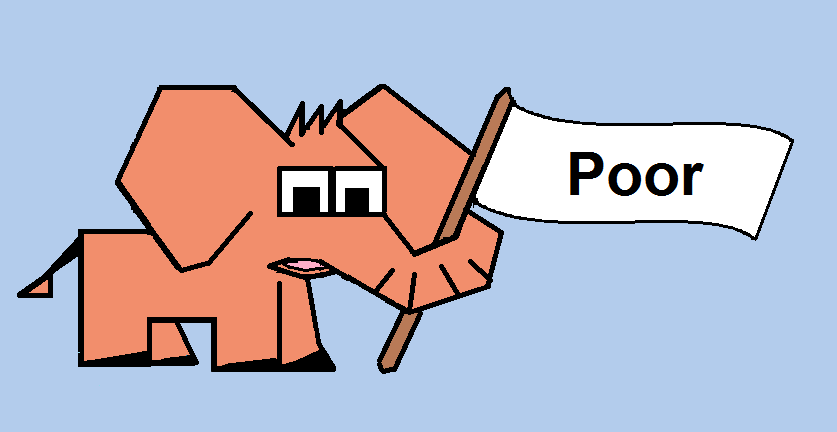 Pros
board illustrations
alchemists figures
you have to transfer raw materials
Noctis expansion
Cons
long gametime
only one path to victory