Have you heard? After the first escape, they increased all security measures inside our prison. Inmates now have to deal with personal inspections on every step and curious surveillance cameras, which previously was just a wild dream. But several important criminals escaped, what really upset not only the local management, but especially the Home Secretary. And from there came the command.
Dogs. Those are the greatest dangers, that lurks on all novices, who would like to evaporate from here. Many of them disappeared after a strange amnesty. But there is still one group, that favors escaping thoughts. Among others, its only a whispered message, that they are planning new run. Would you want it? And would they want to take you with, if you ask them? You must decide!
Alcatraz: The Scapegoat (review) is a game from the Polish publishing Kuźnia Gier, which was published in 2011. And it was a great success. This was partly due to the original topic, then partly due to emphasis on the social element of the game. Players could work together in an attempt to escape into the world behind bars, but at the same time could also be throwing sticks beneath each other legs. One of them would always be a scapegoat, which also gave original game its name.
A year later, the authors – Rafał Cywicki, Krzysztof Krzysztof Hanusz Cywicki – introduced not just a new game 1984: Animal Farm (we are preparing a review), but expansion of their year old baby. And because of that, we are here today.
Alcatraz: The Scapegoat – Maximum Security clawed at the world and is heavily child of listening to complaints, reviews and fans. And also their wishes. And despite the small dimensions of the box, you will find inside many of these very important elements, that push a good game right here onto an excellent level. The very Alcatraz: The Scapegoat has appealed to us and therefore we could not miss the chance to review also this expansion.
Expansion box is easily missed on the shelf of some store. Compared to the original game, it has a really small, more a card game, dimensions. If you know the original game well, then you will immediately know, that the box shape exactly copies dimensions of one locality in Alcatraz: The Scapegoat. Unfortunately, the dimensions are also associated with stiffness. Expansion did not survived rout to our editors office in a completely 100% state. The lid is simply easily dented. But fortunately all this can be put into original box without any efforts.
So we can forget about it and let a picture with a lighthouse slip away. Inside, there awaits us wooden material allowing players to add fifth crew member. But sack contains also blue token representing security chief. Just that alone would have justified the creation of expansion (and always does), because more players will participate in the run, more stress and difficult choices await you. With this new player is linked also one player board with a new character – a prisoner number 6685532. His name is Tony.
The other three major additions are new locations ready for visiting during the game. There is security chief room, a lighthouse and tunnels ideal for such a secret and stealthy escape. In a box, all these components are also accompanied by brochure describing rules modifications. No you will not be flooded with news, so you do not have to worry, that you will be learning the game again from scratch. All things are logically attached to what you already know.
As you may have noticed in our former reviews, when it comes to expansion evaluation, we stir a little with our usual composition, jump over a gameplay description of original game and continue on. But before we go into it fully, we still have to mention last piece of the puzzle pack – a new deck of cards. It also features a brand new card for scapegoat, locations drawing cards and also an overview of the rules.
But the most important are two new features. Sucker card intended for the game in five players. And then, nine sentence cards, which are currently used in connection with this expansion.
As you have easily understood from the previous text, we will not deal here with description, how to play the basic version of Alcatraz: The Scapegoat, so do not be shy and feel free to look at our review. Otherwise, we continue to depend on perception and evaluation.
First significant novelty are new locations and their placement. You can either keep plain and simple square, you are used to from original game, or vice versa make the game more interesting and follow the option of "completely different prison." At that point, you create a basic middle of prison and players then take turns to build prison out of rest tiles according to their own liking. A simple and nice innovation.
Much more important is the security chief, who was hired after your previous successful escape. Now you need to repeat it under much thorough supervision. This man oversees the prison and marches around each turn. Either he moves to adjacent location with next higher number. If there is no such, then he moves contrary to the lowest number possible.
His movement is easily analyzable, but players must reckon with it. Chief really affects the safety and counts as two guards in the place where he currently is, but also as one in both horizontally and vertically adjacent tiles. Supervisors are simply much more vigilant, when he is near.
This addition greatly enhances the game and brings it to next level of stress and planning. Activities you can have extended even more. When you visit chief's room, you can move him for a fee to any locality of your choice (you probably bribed a guard to call for help). But it is not related to any alarms.
Other two sites are easier to use. Tunnels will allow you to move faster around prison. And then there is lighthouse shine on one of the cards waiting at the top of task drawing deck.
The second important thing about Maximum Security brings is a sucker role. It rotates clockwise each round, so everyone tries, what its like to be one. Like a scapegoat, he also gets no reward for completing the task. So no one wants to be one, but it always falls on someone.
Sucker, however, has one advantage. If he manages to accomplish task alone, then he is the only one, who get a single letter as a reward. He may thus betray his teammates and play it purely and only on himself. Options of dirty tricks among inmates has once again multiplied.
An important reason for creating this expansion was also attempt to correct a number of complaints, which they received from its fans. Some matches could not be won and it was clear from the beginning. Variant Sure to Escape significantly increases your chance of escape with the help of splitting task deck into six packages. From these you accidentally throw away two cards from each.
And then there is option to enrich the game for cards of sentence. Each player draws one at the beginning of the game and can play it during the game. At the moment, when he does, depends solely on his choice. These again are daggers in your teammates back.
So what is our overall impression of this expansion? Trust us, if you try it, you will not want to play Alcatraz without it. Bigger prison, with passing head of security and greater possibilities of dirty tricks are exactly, what brings game to an even meaner level. And there you will indulge until… Until you escape into freedom.
Designer
Rafał Cywicki, Krzysztof Cywicki, Krzysztof Hanusz
Artist
Rafał Badan
Publisher
Cranio Creations, Heidelberger Spieleverlag, Kuźnia Gier
Year Published
2012
# of Players
3 - 5
User Suggested # of Players
Best with 5 players
Recommended with players
(2 voters)
Playing Time
60
Mfg Suggested Ages
15 and up
User Suggested Ages
10 and up
(2 voters)
Language Dependence
Some necessary text - easily memorized or small crib sheet
(2 voters)
Category
Bluffing, Expansion for Base-game, Mafia, Negotiation
Mechanic
Action Points, Cooperative Game, Grid Movement, Pick-up and Deliver, Team-Based Game, Voting
Expansion
Alcatraz: The Scapegoat – Wrong Plan, Alcatraz: The Scapegoat
Family
Constructions: Alcatraz (USA), Theme: Jail / Prison (Modern)
Primary Name
Alcatraz: The Scapegoat – Maximum Security
Alternate Names
Alcatraz: Il Capro Espiatori – Massima Sicurezza, Alcatraz: Verrat hinter Gittern – Höchste Sicherheitsstufe
Infos courtesy of boardgamegeek.com. More Infos.
Review: Alcatraz The Scapegoat – Maximum Security – who did not manage to escape has a second chance
Final word
Alcatraz: The Scapegoat expansion with subtitle Maximum Security adds more of everything we liked about original Alcatraz. Primarily there are new sites, which enlarge the whole prison area, but also add new options for players. But we will chill your hopes instantly, because there is a new chief of security post in the prison. And guards become more aware in his presence. Expansion also adds five players option. And there is more to all that cheating and backstabbing in that number, than it was in four. Besides scapegoat, there is a new sidekick – sucker. With similar options, but changing hands regularly and foreseeably. With new Alcatraz expansion comes a large dose of new fun and new level of difficulty and conflict. Alcatraz: The Scapegoat is only a half game now without its Maximum Security!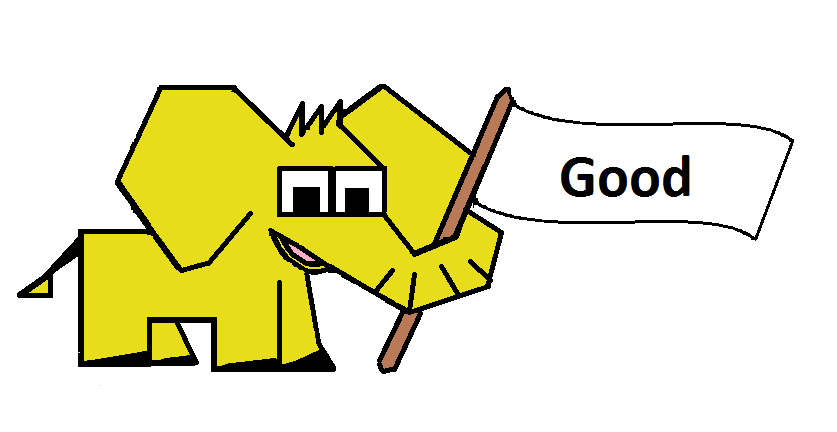 Pros
new locations
rule variations, different prisons
chies of security
new sucker role
cards of XXXXXXXXX
fifth player guarantees more conflicts
moves Alcatraz game to different level of experience