You thought, that there can be only one Conan? That's not quite true. After several years, new small box titled Age of Conan: Adventure in Hyboria has arrived on retail store shelves. Its sole raison d'être is to enrich the original game. This new box is again created by three designers: Roberto Di Meglio, Marco Maggi and Francesco Nepitello. Of course also this new expansion comes under the auspices of Ares Games and in distribution of Esdevium Games company.
Expansion box is relatively small, while being high and shaped as an "I". Inside are found primarily rules describing all changes. Below them is a small "noodly" game board for our hero. He may get three roles (moods) – Conan The Warrior, Conan The Mercenary and Conan The General. All three offer experiences scale from the dots and mood circle, which will allow changes with use of gold. In addition, different roles of Conan have also different skill levels and corresponding dice. Each hero's mood also has its own miniature.
In the package are also new additions to adventure deck, bonuses, kindgom cards or tasks. Newly, there are also cards of companions, stories and legendary items. There will be brand new miniatures of spies for each kingdom and two tokens, which will serve as indicators. There are also tokens of prisoners and three dice for different Conan levels.
You will definitely remember, how is the game played. Players fight in different part of kingdom with their figurines using dice, but behind it all happens much bigger adventure – journey of one hero for the fulfillment of his quests. Players collect various victory points and then determine the overall best general.
In the game, especially important becomes position of player, who wins the auction for Conan. At the beginning of the game, players mark box of experience and set his initial mood (+1). Players will receive spy tokens for their selected kingdom and use new adventure card. New kingdom cards are added to their deck and other cards enhance impressions of their respective decks, as well as adventure tokens do for their pile. New package of legendary items, companions and stories are also set aside to play with.
The basis of all innovations is path of Conan's experience, interwoven with his mood. At the beginning of the game, hero is more subjected to moody behaviour. For fulfilling stories, he receives experience points, token moves forward on the route and with it also changes of mood stability and his role (as well as statistics). Indicator of mood can be moved around for playing a story card.
Conan as a figure of the hero feels through these changes more plastic and really develops during a game. This also becomes more important over time and his role is more essential. Auction and end of the game conditions become absolutely crucial. Linked to this is also exchange of dice, that have different layout of icons and are changed as the hero grows and becomes somebody else.
Route of experience has a big impact on the possibility of crowning famous hero King during the last third era of the game. It can not be done until Conan has enough experience and it does not happen, until he reaches half of experience track. From that moment, there are some numbers printed in circles – points, that player gets for crowning Conan as king.
New expansion adds depth especially to Conans adventure. Behind it are new cards of stories, that can be played in relation to a particular location. Players have from the beginning of the game two stories in their hands, plus they draw new one at the beginning of a round (not the Conan player). Story can be accomplished using new Conan statistics and player gets rewards for it. Story card can be played by anyone except the player in the role of Conan! And successful story can even change holder of this advantage!
That's not all. There are also spies in the game, which further enhance opportunity to conquer territories. When seizing foreign territories, players earn prisoners of other kingdoms. Owner of the largest number of these tokens at the end of the game gets bonus points. Companions then enters the game as a reward and can improve players position in the game for a while. On the other hand, legendary items allow players to harm Conan player.
Adventures in Hyboria changes the whole Conan game. Compared to the impression of a small box, a large number of ideas is hidden inside and changes game, making it a lot richer. Above all stand story cards delivering hero travels much greater plasticity and succeed in really describing life of an adventurer. At the same time, they are also a means to gain experience and additional benefits.
Entire expansion revolves around Conan and his adventures. Other elements of the game will receive only minor improvements to the game, while the overall impression does not change much. But the role of Conan becomes absolutely essential and its a place, that has received really substantial changes. For better?
Some players and fans of the world may be disappointed, that there are no new pieces for a fifth player. But this is the only complaint, which may itself be raised regarding package contents. Otherwise, there is a little of everything, and the game is really expanded on all fronts. In addition to the new features, new things also enhance variability by being shuffled into decks (or serve as a complete replacement in case of the adventure deck).
New rules give the game an even greater complexity, so it is only recommended for experienced Age of Conan players. First, it is good to learn to play Age of Conan without it. Besides Conan player role, there are no something major improvements in the gameplay itself, but rather a true enrichment and game still works without it.
Game finally gives an answer to those, who had objections to very strong emphasis on Conan being crowned the king. It provided too much points as did the whole Conan player thing. Now it's all more complicated and coronation is not an automatic gain of heaps of points. So if you perceived this element as broken, then we have good news – everything is different now!
Age of Conan: Adventures of Hyboria is an expansion, that is not essential to own from scratch. It only provides ways to make the game more richer and thematic. And that in the game, which is already very exciting, is done by providing more new elements, that add something to complexity and also new ways to earn points. Adventures of Hyboria is an excellent expansion, there is no doubt about that and will never be.
Infos courtesy of boardgamegeek.com. More Infos.
Review: Age of Conan Adventures in Hyboria expansion
Final word
Age of Conan: Adventures of Hyboria offers opportunity to experience adventure with Conan even better, than before. New box brings another chances to receive points. This enriches existing kingdom battles with more details, but primarily puts more emphasis on Conan player role. It certainly is pleasing , because this hero is the main attraction of the game. Boxes adds variety and thematic cards of stories. Age of Conan: Adventures of Hyboria can be praised really high and if you want to enjoy Age of Conan properly, it is precisely this box you need.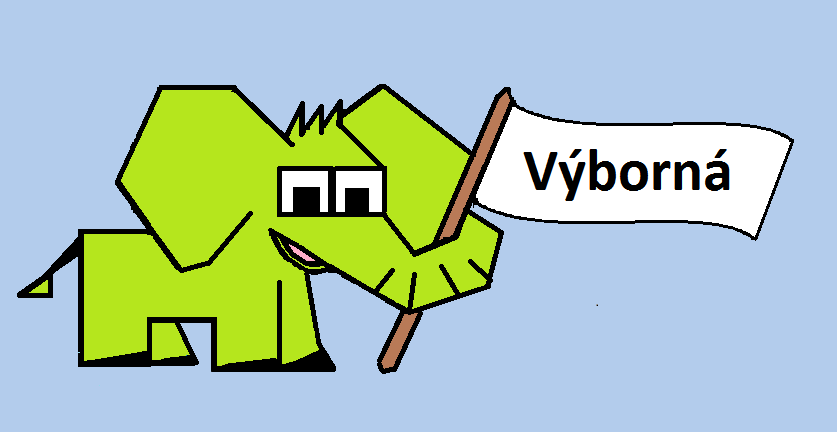 Pros
new scoring opportunities
story cards
enriching role of Conan
enhancements for variability
corrects complaints of some players
adds complexity
is not necessary for the beginning