Billions of years ago the first real war raged in the oceans. It was a struggle between several developmental branches to determine the direction of the entire population of our planet. To evolve in the right direction and to win, that was the motto of the time, though the fish themselves did not quite understand. And maybe you might think they finally decided wrong because of what people are doing to the planet now. Let's replay it together.
To try it out, it's definitely a dream for every one of us. To witness the evolution. All this is on the table thanks to the ADAPT game created by John Wrot and released under auspices of his Gate Keeper Games in 2016. But this was preceded by a successful campaign at Kickstarter, where game received support from 783 fans and gathered more than forty thousand dollars.
A small blue box with ocean and a pair of fish is closed, holding on a magnet only. Inside, the player finds a bag with a pile of dice. They are double-colored and are called Halfsies Dice, which are upcoming author's child and Kickstarter campaign for them ran in March 2017. In addition, there are three paper boards in the pack that each offer nine sections for body parts of small fish and their parts (for example, skin). It is these plans, that players lay ahead and leave enough space between them to place gene cards of improvements. In this way, players shuffle together over fifty body cards.
Before that, however, they must still separate the guppy fish cards from the deck, which differ only in appearance. They all have the same health and survival value and their level is one. This is starting body for each participant and he places it in the center of his board. After doing so, he gets also main gear in the form of seven dice and their color must correspond to the guppy. One of dice will count the experience and is set to one at the beginning. The remaining deck is then shuffled and creates four cards into the common gene stream. Then everyone rolls a pair of percentiles and their result creates a two-digit number corresponding to the starting adaptation. For this, there is a table in the rules.
From that moment on, however, players will be given the chance to fight one by one in their turn. At the beginning of each of them, active player first gains a few points of experience. Then the main part of the round follows, in which he chooses from five available actions. But always only one of them.
In the first place, players can buy new bodies or parts from common gene stream. To do so, they must pay the appropriate number of experience points (the number printed in the upper-right corner). Buying is always limited to the current body level. New body can always be only one level better, while body parts can be upgraded by two levels at once. It is also possible to buy a card that can not be used directly. Players put it in their personal gene pool. From this moment, they can use the adaptation action in the following rounds to get the acquired gene and put it on the board.
Thanks to some parts of the body, fish can gain special skills, which can then be used to spend their only action point in the round. And if player is not satisfied with supply of gene flow, he can use an action to replace all cards with new ones. In order for the players to be better motivated, they will receive a bonus in the form of three experience points, so the action is also useful, if the players are saving for something. But it will not lead to victory by itself.
The last action available in the round is an attack. Players can hide their fish against the other player's creatures. The current body card tells them which dice to use for the attack, and adds more fury points to all of its genes. The result must be compared with the survival value of the attacked fish, and all the points by which it exceeds the value turn into injuries. The injured fish is marked by free dice. However, in order to motivate attack even when player is the weaker, in the event of failure, players will get points of experience.
Once the player's fish gets more injuries, than its value of life, then it is eliminated from evolution and from the game and its owner as well. That is, if three opponents is playing. In the duel, it ends by the victory of the other rival. The goal is always to eliminate all other opponents. Such a player can also celebrate his victory with his creature.
ADAPT is one of the games about evolution. It is not the first and its not the last, but it does look very interesting. Players will have fun to develop because there are a number of fish and their body parts on offer to choose from. Overall, there are not so many, but its a fun and exciting move for better bodies and their parts. It is always a pleasure to see what you are going to do for your creation and imagining it. Here, in imagination, the game gains plus points.
The whole gameplay is focused on two opponents, but there are three plans in the box. And so it is possible to fight in this number as well. Just there is not enough cards and freedom with that. Better is to get a second copy of the game that will not only make the multiplayer game much more fun, but it will also open games to four or more players. But back to the duel, which is the most important and also the most interesting way to enjoy the game.
Interesting may also be fact, that duels allow attack each other regularly and there is no problem with some unexpected retaliation from more opponents. Everything is just a race for the fastest evolution and extinction of the second kind. For this, gamers use violence, rolling dice, and take lives from the other.
Special skills, however, disturb the overall impression as well as the constant use of cards and dice to track injuries or experience. First of all, a large number of keywords can confuse players. And they also will be asking questions about timing when it is not certain which effects happens first.
The game is actually quite fun if you do not mind the slower course. However, the overall match is ultimately over thirty minutes, which remains a trouble-free number. The game also uses dice throws, which you would not expect to see in a seemingly pure card game. And it brings a bit to more dramatic experiences.
ADAPT is certainly better among those simpler evolutionary games. He defeats Evolution: Origin of Species. But it's definitely not flawless, so we'll have to wait for a really great game for beginners in this theme. Everyone else can buy Bios: Megafauna, Neanderthal or perhaps Dominant Species. This is a slightly different game, but the theme is definitely similar.
Designer
John Wrot!
Artist
Adelson Tavares
Publisher
Gate Keeper Games
Year Published
2016
# of Players
2 - 3
User Suggested # of Players
Best with 3 players
Recommended with 2, 3 players
(5 voters)
Playing Time
40
Mfg Suggested Ages
7 and up
User Suggested Ages
8 and up
(3 voters)
Language Dependence
Some necessary text - easily memorized or small crib sheet
(2 voters)
Category
Card Game, Dice, Economic, Fantasy, Nautical
Mechanic
Deck, Bag, and Pool Building, Dice Rolling, Hand Management, Open Drafting, Variable Player Powers
Expansion
A.D.A.P.T.: 5-in-1 Expansion Pack, A.D.A.P.T.: Bio-Mech Expansion Pack, A.D.A.P.T.: Cephalopod Expansion Pack, A.D.A.P.T.: Fantasy Expansion Pack, A.D.A.P.T.: Guppy Expansion Pack, A.D.A.P.T.: Reptile & Amphibian Expansion Pack
Family
Animals: Fish / Fishes, Crowdfunding: Kickstarter, Digital Implementations: Tabletopia, Theme: Evolution
Primary Name
A.D.A.P.T.
Infos courtesy of boardgamegeek.com. More Infos.
Review: ADAPT – sea and its pitfalls
Final word
ADAPT unfortunately did not meet our expectations. The game is interesting and full of development and combat, but it also contains the constant need to change or move something somewhere. And thanks to this, players do not have the time to really enjoy the little pleasures it offers. Conflict and development itself are good, and overall, it's certainly not a bad game. ADAPT eventually stays somewhere behind our expectations.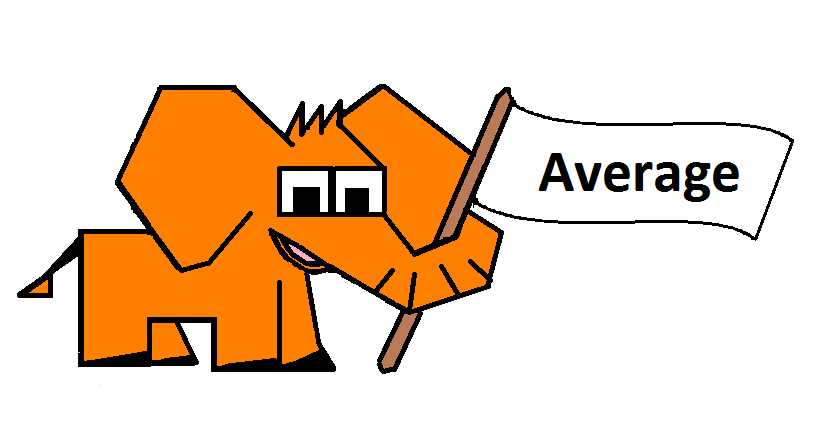 Pros
conflict
evolution by shopping cards
reasonably variable
within thirty minutes
Cons
in three less variable
two boxes for multiple players
too much accounting (shifts) means detriment of entertainment
disturbed game fluency