Contents of bins may seem repulsive to us. It is full of his apple cores, half-empty cans and banana peels. But it all smells so good, when you are hungry animal. Each filled garbage can attract rats and hungry cats from afar. But then there is suddenly too much animals for one food pile and they must fight off for possibility to satisfy their hunger.
And we are invited to such a feast by boardgame from Carlo A. Rossi and German company Abacus Spiele, which released the game called Ab in die Tonne. Cheerful illustrations of small animals were done by Michael Menzel. It all happened in 2013.
But do not worry of box´s content, there will be only nicely scented garbage cans and wood. The blue box of medium size has to offer a flood of wooden pieces, that are shaped as milk cans, empty bottles and apples. To have a place, where to put everything, we will also need cardboard dumpster made of three parts and a few tokens for positive and negative points. At the bottom of the box, there is also a deck of cards in player´s colors, who always have numbers from one to ten and with different numbers of mice on them.
At the beginning of the game, players put dumpster in the middle and fill it with some garbage. But always only partially based on the number of opponents, who participate in combat. In addition, each of the opponents selects one set of colored cards, shuffles it and takes three cards into his hand. Scoring tokens are placed with negative side up, ordered and starting with -1 to -6 in the bottom.
Each round starts by every player choosing one of his cards from his hand and places it in front of him with picture side down. Only after all rivals pick some number, they together reveal their choices. This time, it is better to have lower value, because it is precisely this player, that will start throwing away garbage into bin. In case of a tie, number of mice on the card decide. Here the author cleverly ensured, that a real tie can never happen.
Player then chooses one kind of garbage and throws in as many pieces as number on his chosen card tells him to. In this endeavor, however, he must be careful not to accidentally drop or tumble any of already placed parts. Handy player can do it all and let his adversary, who played card with higher value, take turn after him. He continues by filling the bin some more. Thus, participants can also alternate several times, before bin is really full.
Round can result in either success and plus points for one player (player, who placed last item into bin) or by falling of the whole pyramid. At that moment, culprit gets vice versa minus points. Both are represented by top token of points stack, only its rotation then determines, whether the value will head into the red or green numbers. Players proceed to next nine rounds until the moment, when they run out of cards. At that moment, participant with the highest point total wins.
Ab in die Tonne is simple and fun family game, which is primarily a matter of skill and a steady hand. Garbage can is relatively small, so it´s not hard to fill it whole. And once its overflowing, it will be really hard to place for example an apple there. Players must have a very good feel for position, because all the placement can be done with only one hand.
Author did not underestimate influence of number of players. Therefore, based on this amount, bin is always filled differently and thus combat itself is very close. Despite this, game with smaller number is more tactical, because you get to move several times before content of bin falls over. With maximum number of five players, you might not even get to play. But fortunately, your card will not go to waste and you can play, once the bin is placed in the middle for next round.
For success, of course, players also have to have a little luck, because of selection of cards dealt as a hand. Ten possible numbers at the beginning do not mean, that you will get a different high and low figures. You can even start with three lowest or highest values, and then it´s up to you to outmaneuvered it. And skill is needed to do this, once again.
Importance of success increases with every turn. Author placed emphasis on proper planning and holding good cards for future turns. But only player, who placed the last piece, gets bonus points, no matter how well you played or how impossible turn you have accomplished. And this can not be changed by anything. Luckily, real success does not happen too often, and most of the time, the game is more about falling down and collecting red numbers.
Illustrations, as well as mechanisms, made this clearly a hit with children. They like games with an emphasis on finesse, especially if something can fall somewhere. And here is Ab in die Tonne celebrating true success. In addition, processing itself is nice, shape parts are diverse and each needs to be put in a dumpster in other style.
Ab in die Tonne is family entertainment, which we like. Although it is not perfect, but it certainly works very well and kids are entertained. Furthermore, its supported by original theme. You will probably not become animals around garbage can again for a long time. So jump into the trash in Ab in die Tonne and show, whether you are clumsy or not.
Infos courtesy of boardgamegeek.com. More Infos.
Review: Ab in die Tonne – filling the bin
Final word
Ab in die Tonne is a game for kids and their parents. Both generations will jointly fill garbage dumpster and wait, who tipps it over first. Their chances could be affected by clever playing of cards, that you can keep for future turns, when rewards and punishments are higher. Game is interesting in any number of players, although it is a little different in the overall impression. But it is always fast and puts great emphasis on children skills, while working as training for them. Although you hardly can influence, who gets an positive bonus points, but even so, Ab in die Tonne is fun.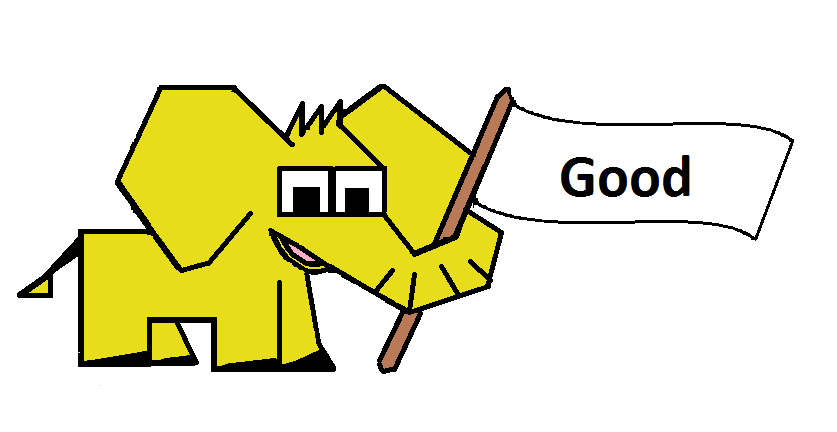 Pros
simple fun for families
emphasis on finesse
teaches precise motor skills
good in all numbers
interesting theme
cards can be planned
Cons
who gets bonus points can not be influenced
luck in cards draw