So now we are definitely the most wanted criminals in the whole country. As the rowing boat rode to the ship and my deputy plunged on board, I saw a broad, jagged smile on his face. It was clear to me, that the robbery under the cloak of the night was a success. But I did not even start to rejoice and cannons fired from the shore. It was an alarm shot, because the ball of steel did not go anywhere near our sailing boat. They just figured out, what happened. I immediately commanded to strech our sails. We have to drive fast and don't look back, because when the sun comes out, the port will be filled with royal ships. And I do not want to measure my strength with those!
Pirate life on the run is also in store  for all players, who would like to play A Tale of Pirates game presented at the Spiel 2017 in Essen. It was the first time the game was introduced to the public by Cranio Creations. Its authors are three of Italian designers: Asger Harding Granerud, Daniel Skjold Pedersen and Daniele Tascini.
And entire corsair ship and crew are hiding in a really big and massive box, which at first glance reminds you of a treasure chest. But what treasure we actually find inside, we are just going to tell you today in our review. The main part of the box is a real carton ship. Its necessary to assemble it first, including the mast.
Whole bottom of the ship will lie on the table, but ship can still be rotated very easily. Although we would not even see it in reality underwater. A carton tile indicating speed is hanged on the mast. It starts at zero, because the ship is standing still at the beginning of each game. At the top, there is a guard basket, which has hole in it, just like the ship's deck. These places invite players to slip their hourglasses in. They are plastic, and there are four of them in the box.
This ship is placed in the center of the table and surrounded by cardboard segments, which together form surrounding of the entire vessel. Whole area of the ship is divided into six parts according to the world directions. Next to the scene, players will prepare a set of heart tokens, other action tokens, four cannon balls and three corkscrews. There is only a set of starting cards to be compiled according to the instructions, shuffled and distributed randomly all the way around the ship. This creates a startup layout. But that's not all the components of the box, because players will also find ten envelopes for upcoming chapters of the story. Their content will be discovered by the participants as they continue the story. We will not reveal any secrets to you and focus only on the basic gameplay and evaluation of starting mechanisms.
But before players can fight time and hunters, they need another important component. Their own phone. A Tale of Pirates is a game, that relies heavily on support for accompanying applications (available for both iOS and Android), that will measure players time, tell them how to set it up and add some unexpected surprises to them during the voyage.
Once everything is ready, players start the game and chase begins. All players will be taking part in the cruise since then at the same time. Each player controls one hourglass (or two in two player game), which this time serves as their pawns. Immediately at the beginning, player places his sandclock into one hole in the boat and starts preparing for action. Only when the sand runs out, player can do what he wants on the board.
Actions allow players to accelerate or decelerate (by moving speed marker up or down on the mast), load cannons, shoot or maneuver. At the beginning, however, team does not even know, what is waiting for them out there on the sea, because the cards spread around the ship are placed picture down. It can only be explored, if one of the pirates climbs into the guards (by placing hourglass) and after sand is finished, he can reveal a set of cards in one of the six areas.
That is how they can explore and learn, that there are (for example) only rocks waiting for them and to know, where danger is hiding. It is then possible to aim cannons correctly. They are not poiting forwards, but sideways, putting much emphasis on maneuvering. Then players can shoot and place damage tokens on enemy ships.
Maneuverability of the ship is influenced by its speed. So, if the ship is going really fast, it can not turn at all and best maneuvers are made in slow sail (no turning, when stopped!). Each shot is counted automatically as a hit. The battle for survival and escape takes place until time has run out. Digital app does this job. Now all non-destroyed ships will fire back to the players' vessel and thus cause some damage to them for second phase. Affected part of the ship gets a cork in its hole, so this action space can not be used anymore. But it can be repaired. Part of the story ends with survival of the second voyage. But it is also possible to fail and repeat the story.
A Tale of Pirates uses chance to give all players their task together. They must deal with dangers at the same time. Everything happens under stress, but players can and must constantly talk about, what they're doing. Communication is absolutely vital, because it is necessary to organize, who controls which part of the ship.
It also corresponds to a reality, in which pirates shout about, what they are going to take care of. Then it takes some time for the pirate to get there and only then he may start doing it. This delay is represented by the hourglass, that is great for the sea. Overall, this is a well chosen topic, because the atmosphere and everything connected with it works well.
In the course of upcoming stories, players will, of course, get new content to move the concept further. At the same time, these envelopes maintain tension and interest for a long time. The feeling of exploration is great and that's why it is important to appreciate, that the authors decided to go this very way. But fortunately, the game does not stop being interesting even after the whole story is completed, because everything can be repeated. No twists and turns, that will spoil the other runthrough.
Game time is really interesting. It does not even correspond to experiences you will have. You'll have it all finished in twenty minutes. Due to the quick preparation, it really means a great and dynamic experience. The gameplay itself is, of course, very hectic and there is no room for errors.
If a smaller number of players are involved, they will split clock among them equally in order to have the same number of pirates at their disposal. It does not matter on the experience itself, but at the same time it is clear, that in a smaller number organizing of everything is much more difficult. Players have to take care of the two hourglass and do two actions, which is a lot more challenging and you lose time a lot.
But the game is not surprisingly difficult. For the whole story, one chapter we did not get through at first attempt was due to misunderstanding. Generally, however, this is not a difficult game and it is rather on a family list and suitable well for less experienced players. Here he succeeds not only in the course, chaos and emphasis on communication, but also through excellent processing. And this applies not only to physical components, but also to graphically made application.
A Tale of Pirates is a game, in which you have to plan very well. On board the ship, the situation is constantly changing and it is necessary to respond to it. Everything takes place under a lot of time pressure, but the game is smart and fun. Of course, luck also plays a role, but exploration and gradual addition of other rules reimburse it. A Tale of Pirates is a cooperative game driven by digital app and everything is joy to play.
Designer
Asger Harding Granerud, Daniel Skjold Pedersen, Daniele Tascini
Artist
Ruslan Audia
Publisher
Cranio Creations, Asmodee, Bucaneiros Jogos, Lion Rampant Imports, MINDOK
Year Published
2017
# of Players
2 - 4
User Suggested # of Players
Best with 4 players
Recommended with 2, 3, 4 players
(10 voters)
Playing Time
30
Mfg Suggested Ages
8 and up
User Suggested Ages
8 and up
(10 voters)
Language Dependence
Some necessary text - easily memorized or small crib sheet
(5 voters)
Category
Nautical, Pirates, Real-time
Mechanic
Action Queue, Action Timer, Cooperative Game, Scenario / Mission / Campaign Game, Worker Placement
Family
Components: Digital Hybrid – App/Website Required, Components: Sand Timers, Theme: Pirates
Primary Name
A Tale of Pirates
Alternate Names
Une Histoire de Pirates, Příběhy pirátů, Una storia di pirati
Infos courtesy of boardgamegeek.com. More Infos.
Review: A Tale of Pirates – cruise with a skull over your head
Final word
A Tale of Pirates is a sea adventure, where hourglass is the main part. Everything happens in real-time in very short and exciting rounds, that are set for the players by digital app. Each match is constantly evolving, because the participants discover the new features, they add to the game. And even in one match, there are surprises from the app. The coincidence does not seem to matter, but it can influence the outcome. Working with hours requires a lot of communication, which is good news. A Tale of Pirates is a very good cooperative game for everyone, who likes doing stuff under pressure and with simple rules.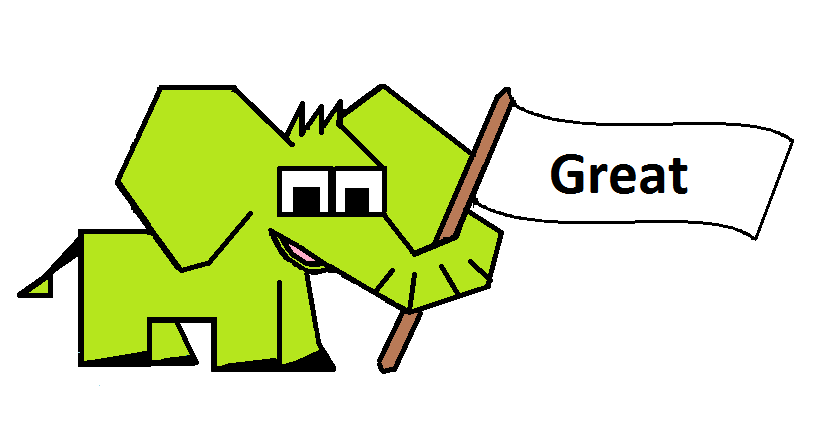 Pros
cooperative action
sequential discovery of the story
very fast and dynamic
great emphasis on communication
interesting actions to choose from
Cons
coincidence
simplicity