When you play the game of thrones, you win or you die. We all know that too well. There is no reason to bring more words to the saga, that struck so many readers at the beginning of the new millennium. Well, at least all those, who like a bit of uncompromising fantasy. It is for them, George R. R. Martin created his A Song of Ice and Fire saga.
Millions of fans around the world are wishing for sixth book. But before Winds of Winter blow our way, HBO series makes us a company, gradually transcribing writing into moving images. And while the board game Game of Thrones was published in the times before the series, now lies in front of us a game, that is inspired precisely in the series. In collaboration with HBO, it was created by Fantasy Flight Games and called A Game of Thrones HBO Card Game. Its authors are Eric M. Lang and Christian T. Petersen.
Beautiful dark box with an Iron Throne awaits all, who will have the courage to open it. But before that happens, we will not even try to pretend, that this is something completely new. Even after opening, the content will be familiar. At least, in case you have played A Game of Thrones: Card Game (LCG) by the same authors. This new smaller box is accessible packaging of the same game, with graphics from the series.
Booklet of rules is waiting for all players, as well as cardboard sheets and two decks of cards. But we must now press rewind and take it pretty gradually. Rules are short (well, it depends on what you are acustomed to) and carefully assembled. Fourteen pages will teach you everything you need to know about the game. The cardboard sheets are hiding not only gold coins, but also power tokens and couple of coats of arms. At first glance, you can distinguish Stark direwolf and Lannister lion.
It is these two races, that will compete among themselves under your hands. And to do all this, you will need deck of cards. On top of all of them, you find a picture with a scene from the series and with all those familiar faces. The lower part contains a few keywords, text describing special skills, but mainly to three icons with numbers (in case of characters). Red is attack, green is intrigue and blue is power. Every one of them can be used in some way in your favor in the game of thrones.
At the beginning of the game, players choose their side. They take coat of arms and a deck of cards. Gold coins and tokens begin the game in the middle in common stock. Participants in the game must remove plot cards from their deck before shuffling. It has to be done with all cards from which a drawing deck is created and they both players pick up first seven cards to make up their starting hand. There is one choice for mulligan – return, reshuffle and try luck again.
Any such match then consists of playing cards. But before diving into the fight, each opponent must pick cards from his hand of value up to five gold and can use them as his starting group. At the beginning of each round, both rivals choose one plot with three important things printed. The first is income, that the player gets this round. Next in line is an initiative number, that will determine the starting player. The last is claim, determining the amount of rewards for the battle won.
Then players can for their income (plus other possible bonuses for characters and locations in play) play new cards from hand. It is needed only to properly pay gold coins for them (according to their cost) and put them openly into play. As we have already indicated, there are two main types in the game – characters and locations, that will provide some support and benefits.
Now the heroes of the books are key in the next main stage, which is combat. Both players can challenge other team to battle in each of the available fields – battle, intrigue and power. First, player has to determine, which power will he use to attack (weapons, words or power) and then allocates as many of his characters as he likes to it. Each of them must be knelt (ie card turned 90 degrees), to indicate, that it has been used this round. It cannot be activated again for any activity.
Opponent can now based on their tactics decide, whether they want to defend against this onslaught, kneeling all committed characters in the process. In case of a successful attack, player gains an advantage – he can kill one enemy character (combat victory), discard one card from opponents hand (intrigue) or steal a power token from enemy crest and put it on his own. In addition, more power is received by all the renown characters, who participated in the battle. But the chip is placed directly on their card. One other power can be gained, if this challenge was undefended. Player can then choose additional types of attack, in which he wanted to strike once, before his enemy will have a chance for revenge.
After running out of actions on both sides, its time to compare, whose forces are stronger at the moment. It is done simply by summing up strength of all the characters, which remained standing and adding contents of the purse – amount of gold, that remained unspent. Such family has marked a small victory in the battle for control of Westeros and gets one more power token.
Gold is then fed back into the pot and player selects another of his plot cards for upcoming round. Fight continues, both players reap strength and power in the form of chips, not only on their crests, but also on characters. However, there is a risk that, along with the hero, also his accumulated power will die. If someone runs out of card in his deck, he gets nothing new and he must finish game with what he has on the table. Once one of the rivlas gets fifteenth power token, he immediately becomes undisputed winner of the game of thrones.
Game of Thrones HBO Card Game is our ticket to a world of Westeros. If you have not jumped on any of the previous trains (and we are talking about the past two routes: a board game and a LCG), then now is the right time.
Just like books are long and challenging reading, so all games from Game of Thrones world are not easy to learn as well. And this new game on series theme is the most accessible one of those three. It retains all the basic concepts of its advanced LCG sister, but cards are grinded into two perfectly balanced and great packages.
Complex reactions and timing of all events in the game is very well explained in the rules, so there should be no confusion during gaming. But even though the game retains complexity. It is not only about three above-mentioned method of attack, but the characters have their own skills, each one is different and brings something of his to the fight. Moreover, there are still attachment cards and events, we have not yet mentioned, adding chance to save characters or make them stronger.
"The man who fears losing has already lost. Fear cuts deeper than swords."
The basis of all tactics is hidden in plot cards. And here is the only place, where Game of Thrones HBO allows players intervention and offers more variability, then only strictly built decks. There is seven plot cards needed for every game and there is sixteen of them for each of the families. And their song has a significant impact on the victory chances. Players simultaneously also can get a taste of deckbuilding in its true form, which offers building a tuned deck out of a large number of cards.
Fortunately, nor the rest of the game, feels too similar between matches. The cards come in a different order and quite aside from the ability to modify your deck, it is all very similar to the LCG. Of course, it does not contain a number of advanced tactics, such as shadow cards or dozens of keywords, but it scrapes the best from the surface of A Game of Thrones Card Game and offers it as an appetizer. One to taste before a full-fledged course in the form of LCG.
The choice of two families was clear. The two most prominent. Those that have the most fans, supporters and opponents. Stark and Lannister. The world is not black and white in reality, and its not even in the Seven Kingdoms. We all know that and it will be the same in the game. You never know, what your adversary will play. You must anticipate, be prepared for everything and try to destroy the offensive formation.
"Chaos is not a pit. Chaos is a ladder."
Can have such a fine-tuned game actually any shortcomings? Believe us, it is difficult to look for any. The benchmark for gameplay is set really high and all the fans of Games of Thrones will be completely satisfied. And yet, this game suffers from a lack of cards. You will not recognize this after ten matches. Maybe not even after twenty, but eventually you will find, there is something missing. Still same cards without the possibility of renewal. Its usual for card games, but not in here. It still stays a fun card game for matches to come, but it will be missing that spark, enrichment in the form of new capabilities.
It cannot be played in a different number, than with two. But it opens the door for exciting duels until the last minute. The actual battle then takes only thirty to forty-five minutes (different game from game) and is limited by number of cards in your deck.
The graphics are excellent from the first to the last card. Beautiful detailed images of heroes, but also clear and colorful graphics. Everything works and provides important information at a glance. There are even coats of arms, which is LCG (in base) lacking.
Game of Thrones HBO Card Game card is actually a demo. But a great one! Fortunately, because this designation is not meant to be derogatory. It is still a great card game, but despite all efforts, it will only have a limited lifespan. You can stretch it only after coming in contact with an incomparably larger brother. However, if you are looking for an excellent card game and still do not invest into new decks, then Game of Thrones HBO Card Game is excellent choice.
"Storms come and go, the big fish eat the little fish, and I keep on paddling."
Designer
Eric M. Lang, Christian T. Petersen
Publisher
Fantasy Flight Games, Edge Entertainment, Fantasmagoria, Galakta, Game Harbor, Giochi Uniti, Heidelberger Spieleverlag, Hobby World, Korea Boardgames Co., Ltd., White Goblin Games
Year Published
2012
# of Players
2 - 2
User Suggested # of Players
Best with 2 players
Recommended with 2 players
(10 voters)
Playing Time
60
Mfg Suggested Ages
14 and up
User Suggested Ages
12 and up
(6 voters)
Language Dependence
Extensive use of text - massive conversion needed to be playable
(5 voters)
Category
Card Game, Fantasy, Medieval, Movies / TV / Radio theme, Novel-based
Mechanic
Hand Management, Simultaneous Action Selection, Variable Player Powers
Family
Books: A Song of Ice and Fire, Players: Two Player Only Games
Primary Name
Game of Thrones: The Card Game
Alternate Names
Gra o Tron, Juego de Tronos, Le Trône de Fer, Il Trono di Spade, Urzeala Tronurilor, Το Παιχνίδι του Στέμματος: Παιχνίδι με Κάρτες, Игра на Тронове: Картова игра, Игра престолов: Карточная игра, 权力的游戏, 왕좌의 게임 HBO
Infos courtesy of boardgamegeek.com. More Infos.
Review: A Game of Thrones HBO Card Game – card game based on series based on book
Final word
Game of Thrones HBO Card Game is an excellent tactical game for two opponents. It offers great gaming and functioning mechanisms, that create a great atmosphere. Players send characters into battle and locations to support them, so that they can measure forces in three disciplines. Each has a vital function in the game and only their good usage shows path to victory. The game includes pre-constructed decks, but many plots. Those are enough to keep players interested after many games. Despite, in can get old-fashioned with time. But it does not change the fact, that in case its larger and more complex Living Card Game brother did not exist, HBO Game of Thrones Card Game would be leaving our review with maximal score. But even excellent rating does not mean, that this game will not pit for you. If you will not miss additional cards and are looking for an excellent card game, then you have definitely found it.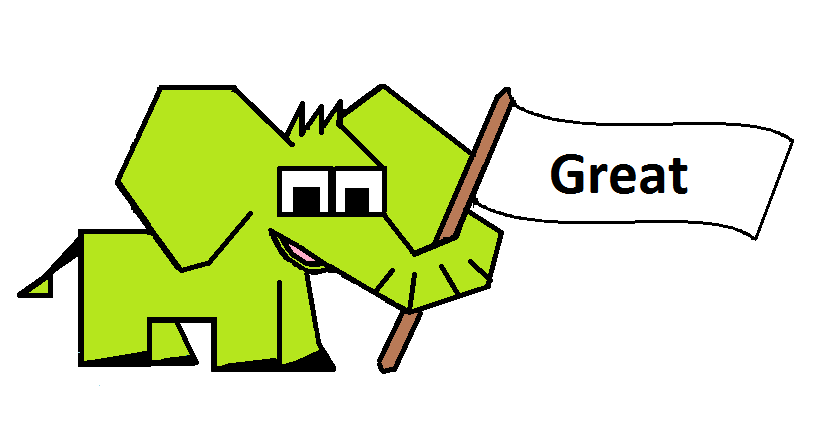 Pros
sophisticated card game
cuts off the "excess" complexity of LCG version
all in one box
tactical options
pile of plot cards to increase variability
excellent graphics
Cons
same set of cards can worn out after time
only two players (compared to LCG)