Our world is a little different. But the darkness is still creeping out, looking for places to get to, places where the sun is now shining. Recently, it seems to me, that the light is diminishing and there are shadows everywhere. Unfortunately, our capabilities in terms of armaments are very limited. Not very sharp swords can be made from cubes, but we are still ready to defend ourselves.
8 Bit Attack is a game, that is full of cubes. It was created by Lincoln Petersen from the very first steps. The game was produced by Petersen Games with pixel graphics by Kent Hamilton. It is still a hot news from year 2019.
It is a larger dark box with a hungry monster on its lid. Inside, cards of various sizes await, among which players first identify the final boss cards and choose one. They will also find a matching figure with stand and place it on the first box of the round counter board. Players divide the rest of the cards according to the back side and shuffle them into decks. However, each participant chooses their own hero. He receives apropriate board, hearts, healing drink tokens, and battle dice.
At the beginning of each round, players choose a challenge in one of the seven available difficulty levels. Each is represented by one card, to which players draw one random boss card – the creature they must deal with. Its default hit count will change depending on the level of the player's choice and thus part of the card is covered by the level card. To start the fight, monster also calls (players draw cards) some minions from a deck of ordinary enemies (usually of his type), that will help the main opponent.
Heroes get four energy points in the beginning. Then heroes each lure some monsters, so they are distributed as fairly as possible among all party members. It is their direct adversaries, who will hurt them. But players can attack any opponent, even if he is away, and his card is in front of a teammate. But before the heroes cana strike, the monsters first indicate their intentions based on the result of the tactics roll.
Then each player rolls his set of dice and checks the icons hit. Players can expect to gain an energy token, but above all various types of attacks, from which the monster defense is deducted. Before the strike is executed, player can add bonuses from his abilities and then divide the result among possible goals. According to the rolled tactics from the beginning of the turn, the monsters will make retaliatory strikes in the line indicated by the apropriate dice icon. Players can get injured and heroes can even get ko'd. Monsters attacking them for the next turn will regroup to others.
If at least one of the players survives the whole battle and all the monsters are dead, team can collect medals for its success. Their amount is exactly same as was the challenge level. Then there is a chance to improve the hero (to gain die and ability) and then move the turn pointer to the next round. After four battles, players have to face the final boss. It is this battle, that will decide whether the team succeeds or not.
8 Bit Attack promises a good portion of fighting and adventure. But you no longer think about it during gameplay, because there is a challenge going on, which is virtually impossible to defeat, especially in lower numbers of heroes. The first levels are still playable, but as soon as your hunger begins to rise, players suddenly feel surprisingly helpless against stronger enemies.
But the game has bright moments. The main thing is the tension from each fight and then the ability to know in advance, how the monster will behave. That allows for some planning. Players should try to adapt to this, but it is not enough. The only rescue they can resort to are the vials of healing.
As a minimum, two players are listed on the box. In this variant, both players have to manage two characters. But controlling two heroes in a cooperative game, where you have to roll dice, is rather annoying and spoils the atmosphere. In addition, the individual moves are significantly longer. In two, this game just doesn't work well and is almost impossible to complete.
It is good that heroes can improve as the game progresses. Its the main concept, which could have the brightest and leading role in whole experience. But two medals are needed for this to happen and we still talk about only one hero. Players have to deal with increasingly challenging battles to be ready for the final boss. And you will never really feel ready. Players should be careful at the beginning of the game, which heroes they combine and whether they can work well and support each other.
But by always trying to handle the fight, from which you have little chance to get out (to get as many medals as Possible), its course is dragging. The individual fights are just too long and it all adds up to an unnecessarily elongated sum.
The theme is promising. The author mixed the sci-fi intruders into the box, added horror monsters to them, and culminated with a proper portion of demons. They all try to join together to put as many obstacles as possible into your path. They are doing their job too well.
The game is definitely not short. Most monsters have a good deal of lives and working through the seven sessions to the final boss takes over ninety minutes. And with the final fight, you get closer to two hours. And still… you lose.
Unfortunately, even eight-bit processing does not save the game as it could. The graphics look pretty solid, but it's pretty dark and you have to move a lot of components around. This is most noticeable on the buffs and debuffs cards, that you attach to the affected character. And you do it again and again. We imagine the fun differently. And it could easily be improved or changed.
Overall, it is quite clear, that 8 Bit Attack did not impress us. It almost seems, like it got only a little bit of testing. If you like to remember the old digital classics, you like big challenges and you play in multiplayer, then 8 Bit Attack can make you feel right. Otherwise, you should look elsewhere.
Designer
Lincoln Petersen, Sandy Petersen
Artist
Kent Hamilton, Tony Mastrangeli
Publisher
Petersen Games
Year Published
2019
# of Players
1 - 5
User Suggested # of Players
Best with 5 players
Recommended with 3, 4 players
(4 voters)
Playing Time
90
Mfg Suggested Ages
10 and up
Category
Adventure, Fantasy
Mechanic
Cooperative Game, Dice Rolling, Solo / Solitaire Game
Expansion
8 Bit Attack: Apocalypse, 8 Bit Attack: Happy Halloween, 8 Bit Attack: Hyperspeed, 8 Bit Attack: Mythic Legends, 8 Bit Attack: Yog-Sothothery
Family
Crowdfunding: Kickstarter, Players: Games with Solitaire Rules, Theme: Cthulhu Mythos
Primary Name
8 Bit Attack
Infos courtesy of boardgamegeek.com. More Infos.
Review: 8 Bit Attack – eight ones, lots of enemies
Final word
8 Bit Attack is a cooperative hunt for monsters, whose powers are almost beyond our reach. Even if you practice hard for the available four rounds, spend ninety minutes fighting, the final boss often overwhelms you. Victory here is a mythical idol that is not easy to achieve. In addition, the game is long and is not suitable for playing in two. However, dice and variability are still clear positive points. 8 Bit Attack is in the end quite, disappointing because we expected more from the game.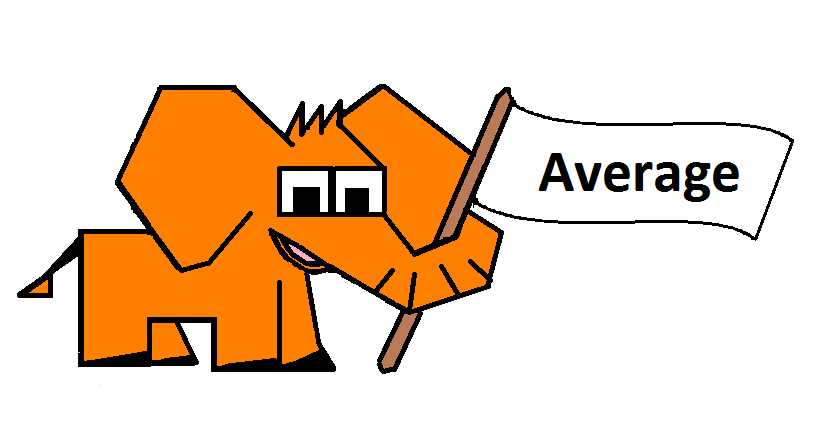 Pros
a real challenge
dice
enough enemies
players determine the level of challenge themselves
Cons
unhealthily heavy
in two you must have every two heroes
constantly moving cards
long