Only one of us can become a worthy one. But the royal court is full of ambitious both young and old people, who are waiting for their chance. And that has just appeared. Two families are facing each other and measure their chances in the position of the king´s favorite. One family will succeed, get to the forefront and other will be forgotten. At least until the next battle.
All these fights will take place in card game 15 Días published by Spanish company Asylum Games. They already have surprised us once in 2013 with their game Polis: Fight for Hegemony (review) and now, they are trying to repeat the success with card game directly from the court of King Philip IV. It was released as a novelty in 2014, presented at the Spiel in Essen. Its author is Gonzo Brioso, who also managed to simultaneously illustrate it.
Game is hidden inside a small box under bust of King of Spain. There is just enough space for two decks of cards and a small compartment for 28 ducat tokens in the middle and eight other pieces of families. Most of the hundred of cards is dedicated to characters from royal court. Each character has a name as well as portrait, but also a lot of values ,that describe it. There´s initiative, skill in three different areas (society, government and religion), extent of this influence and other abilities captured using icons. There are also other cards, like those belonging to Prince (adding an advantage for the confrontation), and situations, in which the character can find each other.
Players choose families first, so they have to be divided into two equal groups. Everyone gets a token to make clear, which side he belongs to. Bank of ducats is created next to the board and then both decks are shuffled – both court cards and smaller prince´s favor cards. Now, each participant receives seven court cards and two ducats.
Game lasts a maximum of four rounds, which are further subdivided into phases. With their order will help player´s cards, that contain each step carefully broken down to last detail (with really tiny font). At the beginning of each such turn, families allocate each other influence area, in which opposing party will have to fight – selecting from three already mentioned areas. Each family can get one of them and third will remain unassigned.
Then, it´s time for the first confrontation. It will take place at the level of families and precisely in those areas, that players assigned to their adversaries. Everyone secretly plays one character out of hand. Now, their strength in this area will be compared. Then everyone can use their cards and special abilities. Played card does not return to players. In addition, player can also postpone cards for next round (for a reward in ducats), attack other players or draw more cards from the deck.
But everything revolves around main character, which also every player must always has in front of him. Now according to this character initiative, players determine the order, in which can actions be performed. All this goes to the point, where players have only three cards in hand. Every player can also leave the turn sooner out of his own will. Everyone then reveals his choice and compare sum of the values. Family with higher total acquires joint point reward.
This is followed by same fight again, but in an individual manner. Each player therefore plays one of his remaining cards only for himself and continues to play actions to help themselves. Only the winner gets points this time. But he can only use cards, that are left in his hand. This whole second fight takes place in an area, which was not elected at the beginning of the round by any side.
At the beginning of each succeeding round, players draws back to seven cards. It is also necessary to check, whether sum on prince cards do not show three or more bells. In this case, game immediately ends, as well as after completion of the fourth round. Players summ up points of affection they received as families and those collected individually. Additionally, everyone can also turn ducats into points. The player with the highest profit becomes the king´s favorite.
15 Días is a card game, that will really make you work ever since you open rulebook. This is no light and undemanding entertainment. On the contrary, it is pretty dense, historical card game, which contains also a lot of luck. It is not a game designed purely for thoughtful players.
Rules are surprisingly long and complex. All the breadth of activities, that await players in his turn, is to blame for. Most binds to icons of characters. These are unnecessarily similar to each other and it is not easy to tell them apart at first glance.
Game is interesting as a whole, because of its connection of family and individual goals. Players are really fighting not only for themselves, but a substantial part of the game is done for their family. In both cases, victory points are very important, because individual achievements in themselves cannot lead to victory. But you still do not feel any cooperation, rather only connection of individuals, working together to obtain common profit.
There is no real agreement. Tactics for round must be arranged at the beginning of the round, when players selected area, in which they will compete. But everyone has a difficult role at the same, because he is also trying to take into account his own needs. And this applies to third, remaining competing area. These decisions are crucial for gamers. As a result, all is decided by comparing the totals and therefore luck in dealt cards. It is possible to keep some cards for upcoming rounds, but also to throw away others.
That does not change the fact, that besides the proper timing, vital role plays also luck. And even what other opponents play. Cards are always playing hidden, so you can only guess, what your chances against others are.
A fundamental limitation of gameplay relates to number of players. 15 Días can not be played with odd number of players. Fortunately, game includes at least option for two players. Although the word fortunatelyis probably not used correctly, because the game is missing its main family theme. And now it acts as an ordinary card game, with nothing exceptional in it. However, a small box does not match the playing time, because minimum reasonable number (with four players) exceeds ninety minutes. In a larger number, game takes even longer (can reach over two hours), which is too much.
Illustrations are quite nice and quality of cards is high. Unfortunately, graphics is too colorful and very conducive for clarity of cards. Especially the icons of special abilities are not recognizable at first glance. We also must add a small writing on cards as another con. This applies especially to the help cards, whose text is really tiny.
So you ask: Is 15 Días a true bang, as Polis: Fight for Hegemony? No it´s not, but we have not expected that. These two games are uncomparable, as we have repeatedly emphasized in this article. Yet some may try. This time, we have a pure card game, which is much more luck-dependent. You should be interested in the answer to question: "Is the 15 Dias fun game?" instead. This time, we can answer: yes.
Infos courtesy of boardgamegeek.com. More Infos.
Review: 15 Días – family is everything
Final word
15 Días is a card game, that tries to show players a battle for position in the royal court. First, there are two families, who pull together and fight against other family. But as soon as its members discover chances of winning, suddenly their individuality begin to reach higher and easily leave his brothers behind. Fights are solved by secret playing of cards in two phases - team and individual. Cards in hand depend on luck, as the result itself standing on play of opponents. The game offers plenty of activities each round, but it takes too long and can be played only in even numbers. 15 Días definitely is not a game without errors, but it will offer patient players an attractive way to relive family fights in seventeenth century.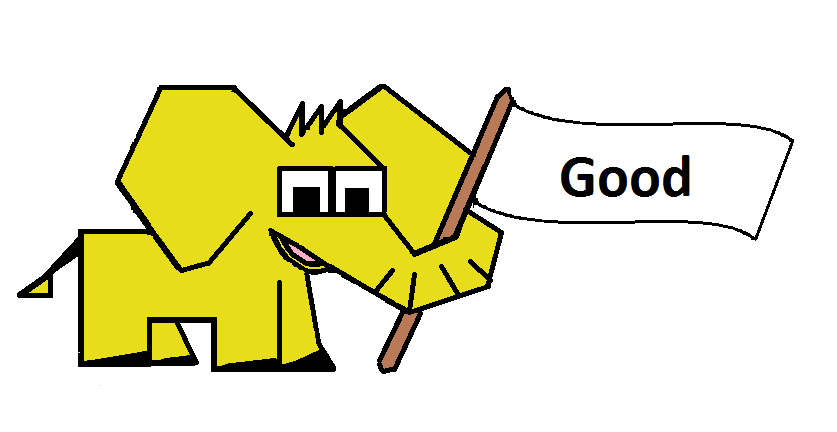 Pros
joint fight for yourself and family
advanced interesting card game
plenty of options every turn
variable to end the game
mutual selection of battle area
Cons
luck
only even numbers of players
weak with two
long game
too similar symbols of special events