Do you remember the time we saved the country of fairy tales together? The empire of twelve kingdoms, who needed help with terror of dark forces. But it's here again. This time, however, the lords of darkness joined together to fight their inevitable destiny. Good will always win. But even this habit can be changed!
Darkness is coming in a new box of 12 Realms: Ancestors Legacy, which brings expansion of our favorite cooperative fairy tale game. Ignazio Corrao, the author of this new expansion, is also keen to develop idea of his basic game. The news was released in the production of Mage Company in 2015.
Box size will definitely increase our expectations, while the cover on the lid is rather neutral. But the content will not disappoint. There are boards of the kingdom, a series of tokens, cards and a pile of miniatures. This time we will not have to stick them together, but they will come completely ready for the game.
In the beginning, however, do we remember how 12 Realms should be played? Players choose their heroes and get some kingdoms to be saved. All warriors for good will use their talents to fight the dark forces, which are represented by multiple tokens. So they can move within the kingdom or travel to another realm. Once they arrive, they can use their talents and defeat some enemies. They can also prepare for fights by purchasing items in the city. Against all this effort, invasion tokens are moving forward with the growing threats and enemies on the territory of the kingdom (accidentally determined by a dice). At the end of the game, one of the Dark Lords himself enters the map and for his defeat players need to possess valuable artifacts. If they succeed, they can celebrate a common victory. However, they have only a limited amount of time symbolized by the scale of evil.
Of course, all of this will be the same again. And thanks to this, game is still focused mainly on families with children, who feel cooperative fairy tale probably closest to them, beinge able to experience at least slightly more complicated games.
Author has prepared a crowd of new heroes, namely ten, and of course including miniatures. Each new figure has its own special skill, which adds to the variability. Still, the characters are quite similar, although each has always a different set of talents. Three movement points are common, and the rest is quite distinct. Players need a team that covers enough talent to succeed.
New skills for characters contain possibility of faster traveling between kingdoms, ability to use the talents twice per round or moving threat chips back one step. In the game there is also Snowflake and Prince Ivan. They have no extra skills but the player gets them both under his control at the same time! This is a very interesting element and makes this pair of heroes very desirable.
At the same time, it is an interesting element that hero boards are two-sided and each time they offer a slightly different talent composition. But as new abilities have been given to the warriors of good, reinforcements will be sent back to the ranks of the dark lords and raiders as well. There are more than a hundred of their tokens with talent symbols needed to defeat them. The strongest ones also has new ability of poison.
The main addition and pull of this expansion should be the so-called plots. These are separate stories with their own additional rules for which the box contains a number of new elements. There are ninja cards, pyramid miniatures and cards, carpet flying pieces or squirrel pieces and their nests. Together there are seven of them for a higher number of participants. Ranges are clearly set, but players can avoid them choosing more heroes under their control.
Unfortunately, not all plots are fun. Perhaps the pursuit of squirrels instead of fighting the final boss is not exactly what you would like to do. On the other hand, interesting are Pantheon or Pyramid variants, that bring their own cards and miniatures to the game. It brings with it new challenges, but also the possibilities, while remaining true to the classic course.
We're evaluating new plots positively. New stories definitely improve re-playability, which can be a bit tricky, when using just basic box.
Processing moved another step forward. The illustrations are a bit nicer, especially on the cards. Of course everything depends on the choice of characters and heroes look really nice. You will also enjoy miniatures, that contribute to the overall impression very much. And there's nothing to be said about playing with children, of course, where looks are very important.
Ancestors Legacy is an expansion, that does not move gameplay anywhere, and therefore still keeps the established formula. New elements and enrichments do not negatively signify on game time. Plots always require a higher number of participants, which is slightly restrictive. The box, in addition to increasing variability, does not bring as many new innovations as the size of the box would indicate. New worlds, enemies and heroes will surely please the fans. 12 Realms: Ancestors Legacy is a good addition that will be appreciated by fans of the game, but it will hardly change the minds of others who did not like this children's entertainment.
| | | |
| --- | --- | --- |
| | Designer | Alexander Argyropoulos, Ignazio Corrao |
| | Artist | Michael Andresakis, Jerome Jacinto |
| | Publisher | MAGE Company |
| | Year Published | 2015 |
| | # of Players | 1 - 6 |
| | Playing Time | 60 |
| | Mfg Suggested Ages | 8 and up |
| | Category | Adventure, Expansion for Base-game, Fantasy, Miniatures |
| | Mechanic | Area Movement, Cooperative Game, Hand Management, Player Elimination, Team-Based Game, Variable Player Powers |
| | Expansion | 12 Realms: Bedtime Story Companions Pack, 12 Realms |
| | Family | Crowdfunding: Kickstarter, Crowdfunding: Spieleschmiede, Game: 12 Realms |
| | Primary Name | 12 Realms: Ancestors Legacy |
Infos courtesy of boardgamegeek.com. More Infos.
Review: 12 Realms Ancestors Legacy – fight the dark forces together
Final word
12 Realms: Ancestors Legacy is such a classic expansion, that increases variability and only slightly adjusts gameplay. Moreover, this does not happen in the basic gameplay, which is still focused on younger players, but through special plots. They have a number of their own rules, but they work well with larger number of heroes. 12 Realms: Ancestors Legacy will be great for players who have 12 Realms at home and are missing new challenges.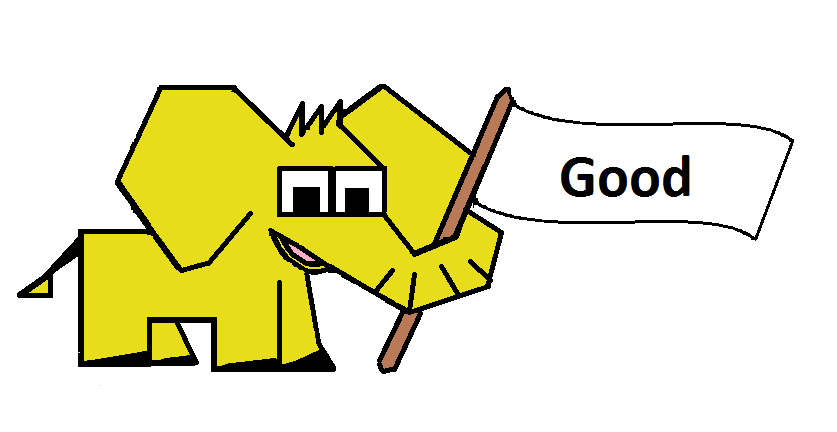 Pros
significant increase in variability
course of the game remains (and has not been overwhelmed)
plots
interesting characters
Cons
still very simple and childish
not all the plots are good