Seeing this huge land of wonders in ten days? This is an utopia. And yet, perhaps someone thinks, they can handle the main usual points of interest on the fly. Correct choice of transports and individual states is then the basis of success.
If you like planning and traveling, then you're sure to be interested in the chance to plan a hiking board game 10 Days in the USA. It was created by popular designer Alan R. Moon in collaboration with Aaron Whissblum. News from Broadway Toys is a reworking of an older game of the same name from year 2003. For its new version, new illustrations were created by Jacqui Davis.
On the lid players get a taste of what their tourists should definitely see on their way. Inside the small box is a solid set of components that begins with the map board. It has an informative role in this game, but nevertheless (or precisely because of this) the players put it in the middle of the table, so that everyone can see it well.
Each player receives a pair of stands with a total of ten positions described as day 1 to day 10. These are filled immediately with the use of multi-colored tiles, representing all fifty states, as well as several means of transport. Territories are wearing text, but also a color, that connects some of them into groups. Players draw these tiles from a shuffled pile and decide for themselves, which of the ten positions they place the tile on. Rest of the cards make up a stack in the stand, in which the next three compartments are filled by the player with the top three cards face up to create offer.
At the beginning of his turn, player chooses from the open menu of three pictures or instead takes the risk and draws the top card from the stack. It is not allowed to move cards in the itinerary stands, but instead it is only allowed to change the new card and replace other he does not want. Of course, the player does not have to keep the new tile and may discard it. Whether he chooses first or the second option, he always has one piece left to return to the common stock, in any of the three throw-away columns. There it will be available to others.
The goal of this card shifting is to link whole path on the timeline, so the states are connected on the map. If the states adjoin each other directly on the map, their tiles on the route may also lie side by side. The car will help you to bridge the distance of one between states, but the car must also be on the itinerary.
As soon as one of the participants completes a chain, that is properly connected, the race is over. It is this player, who becomes the winner and the best planner of all.
10 Days in the USA is a travel game, in which you link your cards into a vacation plan. The places visited must be adjacent to each other on the map for the route to be feasible. Exchanging cards is an interesting way to reach the winning goal.
It is precisely because shifting is absolutely forbidden, that great emphasis is placed on combinatorics. Players must be able to cleverly use card-to-card ties, so that everything connects into one trip as quickly as possible. Fortunately all the time, there is a choice of more open cards, so the player can really think and combine, that his cards make the most sense. And if neither suits him, he can risk getting blind draw. He has no obligation to keep a new card, so he has nothing to lose.
The game not only teaches the deployment of US states. It is especially great fun for beginners and is great as a gateway to the world of board games. But it will also be enjoyed by families with children who are not looking for too much strategy, but above all a good mood. And it belongs here.
The only real problem is the influence of chance in the initial deal. Some players may just be really lucky, and if their cards are dealt well, then they can hardly be beaten.
Interconnection is a central element, that belongs inseparably to the author. Ticket to Ride, Elfenland, most of Alan R. Moon's games have making routes in the middle. This time they are not directly on the map, because it is here for reference only. Nevertheless, its importance is essential, because everyone must have an overview and it is not a test of knowledge.
The theme is chosen perfectly. It fits the cards and the game makes sense from start to finish. So if you like planning a vacation, then you will find it in this game. But fortunately, the positive experience is not limited to these players, but everyone who likes to have a good time and compete with each other, can enjoy the simple experience.
The new edition has a really nice finish. The basis is beautiful illustrations, whether on the map or on the cards themselves. But also plastic stands for players are of high quality and mainly card holders.
10 Days in the USA is a relaxed fun family game, that works great as an entry for beginners. You will enjoy it and it is not overly long or difficult. Linking states by card makes sense and you explain it in five minutes. 10 Days in the USA is a time-proven game.
Designer
Alan R. Moon, Aaron Weissblum
Artist
Jacqui Davis, John Kovalic, Cathleen Quinn-Kinney
Publisher
Out of the Box Publishing, Broadway Toys LTD, dV Giochi, Mandoo Games, Popcorn Games
Year Published
2003
# of Players
2 - 4
User Suggested # of Players
Best with 4 players
Recommended with 2, 3, 4 players
(51 voters)
Playing Time
30
Mfg Suggested Ages
10 and up
User Suggested Ages
8 and up
(21 voters)
Language Dependence
No necessary in-game text
(15 voters)
Category
Educational, Travel
Mechanic
Connections, Hand Management
Family
Card Games: Draw and Discard, Country: USA, Misc: Mensa Select, Series: 10 Days in ...
Primary Name
10 Days in the USA
Alternate Names
10일간의 미국 여행, 美國十日遊
Infos courtesy of boardgamegeek.com. More Infos.
Review: 10 Days in the USA – vacation too short
Final word
10 Days in the USA is a entry level board game. It opens the eyes of those, who have not played any board games yet, with an accessible theme and light fun. The games are fast, turns are dynamic and the whole action of the players makes sense. 10 Days in the USA is a classic, that has been given a new coat and it deserves it.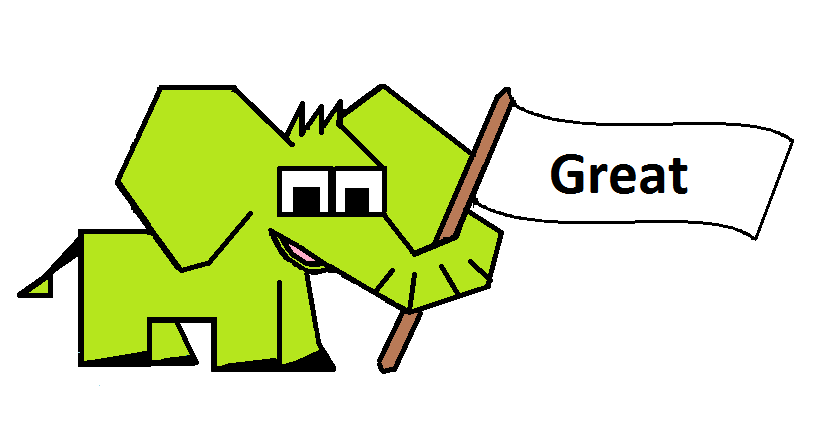 Pros
lightness of the content
quality graphics
choice in turn
appropriate topic
connecting cards is fun
Cons
chance at the initial deal