The world is discovering a new kind of art. The author creates a drawing, but intentionally omits something on it, but in such a way that it is not obvious at first glance. Viewers can then speculate on what the image should actually look like and what its theme should have been.
Similarly, the players will be part of the new party of the drawing game What's Missing, created under the banner of Ludonaute by designer Florian Sirieix with the help of illustrator Shanshan Zhu. Their joint game reaches Europe and is distributed by Esdevium Games.
A little differently, he sees the lid of a yellow box, which shows us a mysterious character who steals a piece of painting under the artist's hands. Inside, players will find a set of blocks that contain only one transparent sheet in addition to the front and back. The individual participants of the game each take one piece connected by a circular bond. He must also get a marker for this. In the center of the table, a supply of input cards is created, which will create images of the selected difficulty (one to three, depending on the number of question marks on the back).
The game lasts seven rounds. In each of them, each participant receives one card, which he hides from the others and places it under a transparent sheet. With the help of the top sheet of the notebook, he hides the picture from his opponents and everyone starts drawing at the same time.
The task may be a little strange at first glance – use the card under the transparent sheet and draw everything around it so that the picture is complete. Above all, however, it must make sense even when the round ends (all but one complete their drawing) and the player puts the card with the picture input face down.
One by one, the players reveal their drawing and the task of everyone else is to correctly guess what was the basis and assignment on the card. They have to guess it according to the drawn surroundings, while they can freely shout their tips without any pressure of time. Whoever guesses gets this card. But the motivator himself is also motivated – the negative one. In case no one guesses the topic, they must discard one of their previously acquired cards (if they have one). After seven drawings and rounds, players count the accumulated cards and one of them celebrates the victory.
What's Missing offers a great idea and a twist in terms of drawing games. Mostly you think about how to bring a word closer to someone with a picture, but you are directly drawing the thing that is being talked about. Here, everything is turned upside down because you are drawing what is around it. So you try to find suitable connections so that others know each other according to their surroundings and say the necessary word.
In each round, everyone draws and everyone also guesses. So players are constantly involved in the action and are still having fun. Whether it's creating pictures or guessing, fun is always guaranteed. However, the drawing itself is not easy at all, because it requires a lot of imagination and the ability to improvise from the players.
Guessing has nothing to surprise. Players can shout all the words that come to mind and the author can only answer them in one word. But the motivation in the game is for both parties, which is important. You really need to draw to the best of your ability, although you will give your opponents more points than you can actually lose.
The only complaint is the absence of any time limit. There is no stress on the players while drawing, and you can't push them even by quitting yourself. Only the penultimate draftsman on the move means that the countdown will begin. In addition, there is no hourglass in the box for him, so players must secure it themselves.
Due to the mentioned fact, the drawing phases can stretch. Fortunately, the game can still fit in thirty minutes, which is really good for such fun. The number of participants is limited to six blocks, which are necessary for drawing. Players need to store a card with a default image somewhere. In addition, they can place it anywhere on the square.
Due to the game content, the minimum number of participants is set at three, because two should always guess against each other. The cooperative variant, which is almost an obligation today, is not here and we do not miss it either.
The cards have nice and clear illustrations that are also suitable in size for everything you have to do with them. Everything is stylishly yellow. Ring-bound blocks work well as a screen so that others can't see your work when you draw, and you still have a card with an assignment in front of your eyes.
What's Missing is a party game where we appreciate its idea and originality the most. Fortunately, these also result in good gameplay, which has a bit of a problem only with time limits. What's Missing is a drawing game that will easily become popular.
Designer
Florian Sirieix
Artist
Shanshan Zhu
Publisher
Ludonaute, Happy Baobab, Swan Panasia Co., Ltd.
Year Published
2020
# of Players
3 - 6
User Suggested # of Players
Best with 0 players
Recommended with 3, 4, 5, 6 players
(3 voters)
Playing Time
20
Mfg Suggested Ages
7 and up
User Suggested Ages
8 and up
(3 voters)
Language Dependence
No necessary in-game text
(1 voters)
Category
Humor, Party Game, Real-time
Mechanic
Line Drawing, Paper-and-Pencil
Family
Mechanism: Drawing
Primary Name
What's Missing?
Alternate Names
消失的主角, 미스터리 스케치
Infos courtesy of boardgamegeek.com. More Infos.
Recenze: What's Missing… from my drawing?
Final word
What's Missing is a very interesting drawing game in which you will not try to create a theme from the card. This picture is already drawn. Instead, they will surround the illustration with their paintings so that you can tell what should be in the middle. Guessing is fun, as is the whole game, as long as some rounds don't last long. More and more players are constantly involved in the event, and What's Missing is an original and fun game for anyone who likes to draw and guess.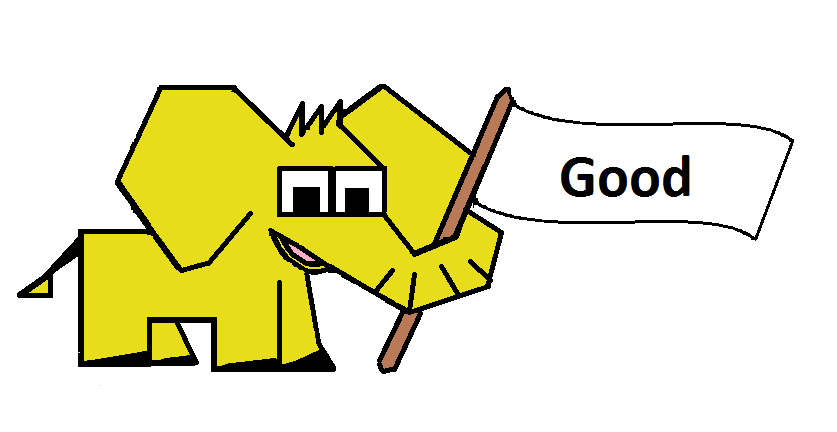 Pros
+ guessing by neighborhood
+ pile of cards
+ three difficulties
+ drawing
+ scoring for both parties