Life of penguins is full of adventure . Danger hides underwater, whereever the little creatures in a tuxedo look. Fins keep flashing and who knows, what is hidden deeper, where no eye can see? And therefore it is no wonder, that these small penguins are scared, because their feet melt the ice beneath, which is small and fickly. But they are full of fish! So grit your teeth and go on the hunt!
However, penguins will not be the only one to look forward to this feast – players get their chance as well. At least it is promised by small box titled Hey, That's My Fish! Maybe you remember it released previously by Granna. However, rights were acquired by Fantasy Flight Games and in 2011, they released a reissue. Authors are still Alvydas Jakeliunas and Günter Cornett, but game can be enjoyed with new illustrations from Sylvain Decaux. European distribution is in hands of company Esdevium Games.
First, you'll notice box, that got slimming diet. This time, penguins are suffed in a small oblong box. On its lid, we see a greedy penguin and second angry, because he caught nothing. So it's time to open the box and find out, who is who. And how else should we do this, than by playing at least one match?
Out of pile of hexagonal puzzle, players create random gaming area measuring arout eight rows, attempting to create approximate square. After all the pieces are placed, they turn them picture up and find out, where fish jumped on ice. Only then players choose their color of penguins and begin placing alternately at any position on iceberg. This, however, begin to sink over time as penguins start to move.
Game begins and players will naturally alternate. Active player always chooses one of his figures and moves it in a straight line by any number of fields. But he may not skip any friends or gaps, that appear in the ice during play. This is because once the penguin bounces from his spot, floe immediately sinks. Only then can player take this tile with fish on it.
Players take turns and can always choose any figure up to the moment, when penguin gets all surrounded by water. At that moment, owner rescues it and he receives even tiles, on which penguin ended its movement. Duel continues until all penguins are gone. Only after that, everyone counts their obtained fish and player, who gathered most of them is the winner.
Hey, That's My Fish! lost none of its appeal over the years. And despite the fact, that publishers changed nothing in terms of mechanisms. But there is actually no reason at all to complain.
That's because this game is tremendously entertaining and at the same offers players a real challenge. Its not easy to move effectively on ice and stay in the hunt as long as possible. But this is precisely foundation of all success and players are starting their chances even during setup, when their penguins are deployed. They try to adapt tactics to deployment of fish on the iceberg.
Since players have selection of all their pieces each turn and each can shift in any direction, there is never lack of options to choose from, especially in first rounds. And that's a little tempting for thinkers, who may long calculate their turns, which may spoil the overall impression of the game a little. So you be careful, who you play this game with. If right people are in, then game is very dynamic and fast. It's easy to finish whole match in pleasant fifteen to twenty minutes.
Number of penguins on the table is always similar (eight or nine). That's because with numbero f participants, also count of their small black and white friends is changing. In two, players have therefore much better chance to gather fish (four penguins), but have to think harder. Said tactical focus is, however, limiting starting age. Children will be starting with this game around eight years.
Processing is once again highlight of the game. Compared to the original version, although there is game board missing, pieces have cute illustrations and whole game is bulky. Figures of penguins are great and they offer a variety of poses.
Hey, That's My Fish! is consecutive fighting for prey, in conflicts with individual players, when you steal from them a good floe with three fish (most valuable piece, that you can find in this game). Match is exciting, full of decisions and certainly entertaining. Hey, That's My Fish! can be definitely recommended even in this new format, as nothing has changed about the gameplay.
Designer
Günter Cornett, Alvydas Jakeliunas
Artist
François Bruel, Sylvain Decaux, Bernd Natke
Publisher
Bambus Spieleverlag, 999 Games, Angry Lion Games, Arclight, Brain Games, cutia.ro, Devir, Edge Entertainment, Fantasy Flight Games, Giochi Uniti, Gordion Games, Granna, Heidelberger Spieleverlag, KADABRA, Kaissa Chess & Games, Lautapelit.fi, Mayfair Games, Phalanx Games B.V., Phalanx Games Deutschland, Rebel Sp. z o.o., Swan Panasia Co., Ltd., Ubik, Vennerød Forlag AS, Zvezda
Year Published
2003
# of Players
2 - 4
User Suggested # of Players
Best with 4 players
Recommended with 2, 3, 4 players
(286 voters)
Playing Time
20
Mfg Suggested Ages
8 and up
User Suggested Ages
6 and up
(129 voters)
Language Dependence
No necessary in-game text
(73 voters)
Category
Abstract Strategy, Animals
Mechanic
Grid Movement, Hexagon Grid, Map Reduction, Modular Board
Family
Animals: Fish / Fishes, Animals: Penguins, Category: Combinatorial, Continents: Antarctica, Digital Implementations: Yucata, Mechanism: Maxit, Sports: Fishing / Angling
Primary Name
Hey, That's My Fish!
Alternate Names
Ei! Čia mano žuvis!, Halfogócska, Hej! To je moje ryba!, Hej! To moja ryba!, Hej, to moja ryba!, Hey! That's My Fish!, Hey! That's My Fish! Deluxe, Hey, Danke für den Fisch!, Packeis am Pol, Penguin, Pingouin, Pingouins, Pingouins: Version luxe, Pinguïn, Pinguïn Deluxe, Pinguin Pescatore, Pinguine! Deluxe!, Pinguinii, Pingüinos & Cia, Pingüinos & Cia Deluxe!, Pingüinos & Cía Deluxe!, Pingvinas, Pingwin, Pingwin Deluxe, ¡Pingüinos!, Ψαρεύοντας στους πάγους, Стій! Це моя риба!, Эй! Это моя рыба!, それはオレの魚だ!, オイそれはオレの魚だぜ!, 嘿!我的魚!, 이봐, 그건 내 물고기야!
Infos courtesy of boardgamegeek.com. More Infos.
Review: Hey, that's my Fish! – a true feast
Final word
Hey, That's My Fish! is a beautiful tactical game, that will not give players anything for free. It is not difficult to do several moves wrong and get yourself surround with water without any chance to escape. Players must move their pieces very well, because every time you leave the space, you get all the fish on it. And all this in nice graphics, with miniatures and playable in good time. You do not own original version of the game Hey, That's My Fish? Then this is an ideal opportunity to finally get one!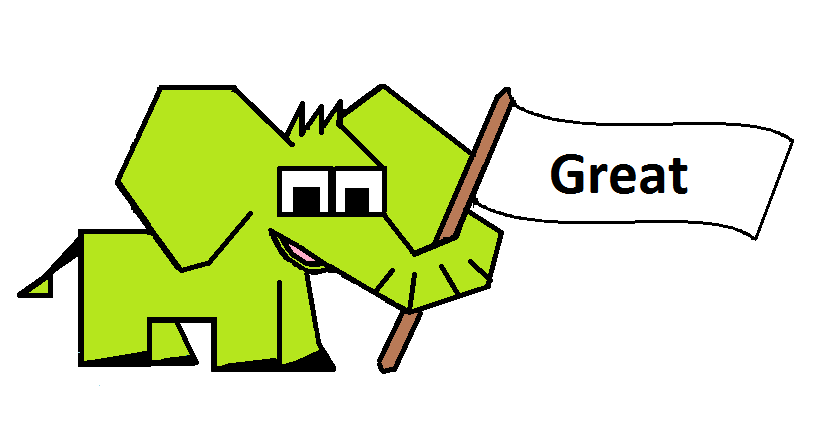 Pros
great fun
nice processing
tactical and no luck
variable disposition of fish
Cons
thinking may slow turns
nothing changed